Supplier Spotlights: Coca-Cola, Hershey & PepsiCo
Get great content like this right in your inbox.
Subscribe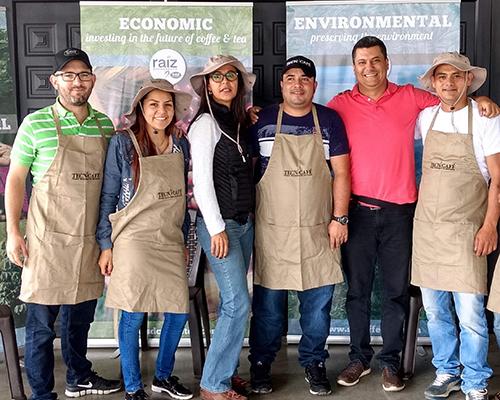 NATIONAL REPORT — While it's important for convenience store retailers to market themselves, new products, services, promotions and other initiatives by c-store suppliers are a major part of capturing consumer interest. Convenience Store News will regularly highlight such efforts in this roundup.
Here are the latest supplier spotlights:
Calico Brands
Calico Brands named Crossmark as its national convenience store representation within the convenience trade channel across the United States. Crossmark will represent Calico Brands' product portfolio, including Scripto and Private Label brands.
In recent years, Calico Brands has taken steps to position itself to compete in the convenience trade class more effectively and productively, the company reported.
"Calico Brands, Inc. is excited to work with Crossmark as they represent our quality products. We sincerely appreciate Crossmark's capabilities and look forward to working with them to strengthen the lighter business in the convenience trade channel," the company said in a released statement.
The Coca-Cola Co.
The Coca-Cola Co. acquired Moxie, a longtime favorite soda brand in New England that is also the official state beverage of Maine. Moxie is known for its unique and distinct flavor, which is the product of a root extract. It's been around since the 19th century.
Coca-Cola is acquiring the brand from Coca-Cola of Northern New England, an independent bottling partner. The bottling process will continue to take place in New Hampshire, said Lauren Thompson, a spokeswoman for Coca-Cola, who noted that the company's goal is to "work to protect the heritage and regional culture of the brand."
"Moxie is a great brand with a great heritage. Coca-Cola Northern New England has been a strong steward of the brand over the last decade and we take seriously our responsibility to ensure it stays true to its Northeastern roots," she said.
The sale is expected to close during the fourth quarter of 2018.
Conagra Foodservice
Conagra Foodservice selected Waypoint as its national sales agency of record. The companies plan to provide the furthest reach, deepest insights and specialized sales teams to exceed customer expectations.
"Our organization has a history of industry leading performance based on business insights, joint business planning and strong sales execution," said Chuck Mascari, Waypoint president. "We are honored to represent Conagra Foodservice and look forward to delivering value that will propel industry growth through this new partnership."
The combination of the joint companies' strengths will provide critical solutions for key operators and unprecedented future growth, Waypoint said.
The Hershey Co.
The Almond Joy brand launched a new campaign that focuses on reminding American workers to switch to island time and make sure to use their paid vacation time.
In 2017, American workers left 52 percent of their vacation time on the table, but on Aug. 7, Almond Joy dropped a 'coco-phone' in Nashville, Tenn., encouraging consumers to take a moment of relaxation and escape from life's everyday pressures.
Nestlé
The SweeTARTS candy brand announced the results of its "Search for the Next Gummy Shape" contest, which invited fans to submit their favorite shape ideas for a chance to win a year's supply of SweeTARTS Gummies. Submitted by Crystal May of Philadelphia, the cell phone-shaped gummy beat out more than 3,000 contest entries. May won a year's supply of SweeTARTS Gummies.
The winning shape was selected based on the level of creativity and originality, quality of the submission and relevance to the contest theme of "sharing your passions," according to the company.
"We were amazed by the amount of submissions, as well as the range of original ideas, that our fans brought to the table, such as the tub of popcorn and hockey stick," said Benjamin Jones, SweeTARTS marketing associate. "At SweeTARTS, we believe in celebrating those who follow their many passions and live creatively, and it's exciting to know that so many of our fans are doing just that. We look forward to bringing our winning gummy shape to life."
PepsiCo
Doritos is partnering with Twitch, the leading social video service for gamers, to host Doritos Bowl at TwitchCon 2018 in San Jose, Calif., on Oct. 27. The event will feature the most famous gamers on the planet competing in "Blackout," the all-new mode from "Call of Duty: Black Ops 4."
"Doritos Bowl takes the brand's long history in gaming to new heights and puts us front and center within the gaming community," said Leslie Vesper, senior director of marketing, Frito-Lay North America. "When you have names and partners like Doritos, Twitch and Ninja all joining forces, you know it's going to be an epic event. We hope this will be something unlike anyone has ever seen in gaming."
The event will be livestreamed from the San Jose Convention Center. Team captains include fan-favorite streamers Ninja, Shroud, CouRage and DrLupo.
S&D Coffee & Tea
S&D Coffee & Tea is working with the Coffee Quality Institute (CQI) to offer the Q Processing Program, which helps smallholder farmers take a deeper dive into post-harvest processing by learning firsthand about general processing knowledge, processing technology, good practices and quality assurance for the main processing methods.
"We want to provide our farmers with a deeper understanding of post-harvest processing. CQI's Q Processing Program shows them best practices and helps them notice the nuances that impact the flavor and quality of coffee," said Olga L Cuellar G, Sustainability Strategy Leader, S&D Coffee & Tea. "This valuable knowledge can be a key differentiator in such a competitive market."
The Q Processing Program provides a scientific and technical approach to processing coffee that improves quality, discusses good practices, increases competitiveness and reduces risk. It is offered at three levels:
Level 1: Generalist, for any coffee professional
Level 2: Professional, for coffee pros working regularly with post-harvest processing
Level 3: Expert, offering more-advanced study of processing
S&D's sustainable sourcing platform, Raíz Sustainability, offers an inclusive approach to small- and medium-sized farmers, according to the company. The Raíz platform is designed as an entry point for all farmers, supporting their efforts with immediate access to training and technical assistance to help adopt best practices in agriculture and business management.
Utz Quality Foods
Utz Quality Foods, a corporate partner of the University of North Carolina Athletics and Carolina Basketball, announced a three-year extension of its team sponsorship. As part of the renewal, Utz will serve as the presenting sponsor of "Late Night with Roy." The annual Roy Williams-led event is the official tip-off of the basketball season and is open to alumni and fans alike in celebration of Carolina Basketball.
"We are excited to extend our support of the Tar Heels," said Tim Heil, senior vice president of sales for Utz. "As we each share long-standing heritage, tradition and a passion for winning, we are excited to take our partnership to the next level. Utz Potato Chips and Carolina Basketball is a fan-favorite and winning combination."
The sponsorship will include a range of multi-media and promotional vehicles, such as radio advertising and social media. An enter-to-win promotion will take place during the regular basketball season. Additionally, Utz and UNC-themed in-store merchandising displays will celebrate the partnership.