07/18/2018
Supplier Spotlights: Coca-Cola, Hostess & PepsiCo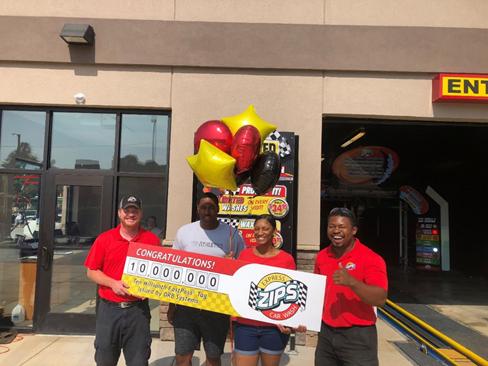 NATIONAL REPORT — While it's important for convenience store retailers to market themselves, new products, services, promotions and other initiatives by c-store suppliers are a major part of capturing consumer interest. Convenience Store News will regularly highlight such efforts in this roundup.
Here are the latest supplier spotlights:
The Coca-Cola Co.
Coca-Cola invited 2018 FIFA World Cup fans to celebrate at 61,000 7-Eleven stores in 14 countries, each of which put its own spin on the international soccer tournament with exclusive Coca-Cola World Cup products, prizes and promotions, available while supplies last.
"This program was built from the ground up with input from key stakeholders around the world and designed with varying pathways to give each country the opportunity to participate in a way that made sense for their market," said Jennifer Hale, global director, shopper marketing strategy at Coca-Cola.
"When 7-Eleven first teamed up with Coke for the 2014 World Cup, we had, about 35,000 stores participating. This year, that number is almost double," said Jerome Del Porto, 7-Eleven vice president of international operations. "That's more stores than any other international retailer or restaurant. 7-Eleven wanted to play big to match the enthusiasm of its fans around the world. Thanks to the support of Coca-Cola, 7-Eleven was able to take the field with the biggest international promotion in company history."
DRB Systems
DRB Systems shipped its 10 millionth FastPass tag to Zips Car Wash, which operates 124 locations in 12 states.
To celebrate the milestone, Zips awarded customer customer Myra Cuthbertsen a free unlimited wash pass for a year. The pass presentation took place during the grand opening weekend at Zips Car Wash in Clemmons, N.C.
DRB Systems provides technology and marketing support to enhance the consumer's experience and the operational efficiency of a car wash
HOSTESS BRANDS
Hostess Brands is teaming up with country music group Rascal Flatts to bring the sweet sounds of summer to lucky fans nationwide. This summer, select Hostess Twinkies and Donettes products will direct fans to enter a Sweepstakes to win a grand prize trip to see Rascal Flatts live in-concert, or thousands of other prizes.
The Grand Prize consists of a three day/two night trip for two to attend a Rascal Flatts concert. The trip, which will be awarded to one entrant, will include roundtrip airfare; two nights of hotel accommodations; and tickets to the concert. Additionally, 20 runners up will receive a guitar signed by Rascal Flatts. Thousands of others will win access to a digital download of Rascal Flatts' latest album, Back to Us.
"The Hostess consumer has a strong affinity with country music and we are thrilled to bring such an engaging partnership with Rascal Flatts on the front package of our top selling Twinkies and Donettes," said Andy Jacobs, chief operating officer, Hostess Brands. "This sweet summer collaboration is a fun treat sure to delight Hostess snack aficionados and country music lovers alike."
Mars Inc.
One year after hitting store shelves, packs of M&M'S Caramel will serve as all-access passes into one-of-a-kind entertainment experiences this summer.
Grammy-nominated singer-songwriter Julia Michaels will kick off the exclusive events by performing an M&M'S Spotlight concert at the Southside Music Hall in Dallas on July 25. Fans can stay tuned to M&M'S social channels for details on how to attend the free concert, score a rare opportunity to meet the artist and nab VIP tickets — all by simply bringing along any size pack of M&M'S Caramel.
The experiences will continue throughout the summer, with chances to interact one-on-one with MLB and NASCAR stars. Updates will be available on M&M's Facebook, Twitter and Instagram pages.
"Since the day M&M's Caramel hit shelves, we've experienced consistent consumer demand and ongoing enthusiasm for the iconic flavor paired with our beloved candy shell," said Allison Miazga-Bedrick, senior brand director, M&M'S brand. "We are proud to have unlocked this unique taste experience, so it's only fitting we mark the one-year milestone by unlocking additional spontaneous fun for our fans through engaging entertainment events only M&M'S can create. If you haven't tried M&M'S Caramel yet, there's no better time!"
PepsiCo
Uncle Drew, a basketball playing-septuagenarian character created by Pepsi, hit the big screen with the June 29 release of the feature film Uncle Drew. To celebrate the release, Pepsi launched a new Uncle Drew national television advertisement starring NBA star Kyrie Irving as his beloved elderly alter ego. The vignette features Uncle Drew, across different decades, looking fly, getting buckets and celebrating his love for the iconic cola, while drinking from limited-edition retro Pepsi cans available this summer, the company said.
"We're excited to have the opportunity to expand the Uncle Drew universe through film, and we can't wait for fans to enjoy the great storytelling, comedy and amazing basketball that our movie has to offer," said Paula Kupfer, Lionsgate senior vice president of global partnerships and promotions. "We are thrilled to have Pepsi as a trusted partner in celebrating Uncle Drew on and off the big screen."
The Uncle Drew character first appeared in May 2012 and has since headed an episodic franchise featuring special guests and NBA talent of the past and present.
PepsiCo also announced a partnership between the Mtn Dew Kickstart brand and Marvin Bagley III, a top NBA draft prospect. As the newest Mtn Dew Kickstart Rising Stars athlete, Bagley III will join a roster that includes Joel Embiid, Kyle Kuzma and Dennis Smith Jr., all whom have teamed up with the brand to give fans an intimate look at the next generation of premier NBA players.
Since partnering with the NBA in 2015, the brand has launched both national and local marketing initiatives, from in-store and event activations to TV, digital and social media campaigns, and will continue to do so in the 2018-2019 season through with the Closer than Courtside campaign.
"DEW has always understood that the NBA is more than just a sport to basketball fans," said Bagley III. "I'm excited to join the growing roster of DEW NBA athletes, and to celebrate the culture of the game with DEW Nation — all while having a great time in the process."
PepsiCo is also giving Cheetos fans the chance to submit a photo of their uniquely shaped Cheetos snacks with a description for the chance to win a prize inspired by what they see. Each entry period, a fan submission will be rewarded a once-in-a-lifetime prize related to their Cheetos shape.
"Cheetos believes you should never stop having fun with your food — and our fans agree. Over the past two years, and over 200,000 submissions later, Cheetos Museum proved how exceptionally creative our fans are," said Brandi Ray, senior marketing director, Frito-Lay North America. "We are excited to offer a new way to celebrate that creativity with the opportunity to win unforgettable experiences and prizes for the interesting shapes you see in your Cheetos snacks. We can't wait to see what our fans submit."
A total of $100,000 will be awarded over the course of the ten week contest in the form of prizes and experiences. Each winner will receive a prize valued up to $11,000 based on their submission and designed specifically for them. Cheetos will also be awarding unexpected prizes throughout the contest for clever shape submissions.
Royal Buying Group Club Services
RBG Club Services (RBG) named Milk Magic Straws & Water Magic Straws by Reach Companies as the winner of the 2018 Independent C-Store Expo's New Product Gallery. Each year, independent retailers who attend the expo have the chance to vote for their favorite products displayed in the gallery.
Milk Magic Straws flavors milk as it is sipped, with flavor beads adding flavor and color to the milk as it passes by.
"The 2018 Independent C-Store Expo proved again to be a successful show offering key vendor partners and independent retailers the experience of a small format and intimate networking opportunity," said Jerry Kaforski, manager, vendor services, RBG.
RBG also announced its 18th annual Networking Event and Charity Golf Outing, to be held on Sept. 6 at Ruffled Feathers Golf Club in Lemont, Ill. Current and prospective RBH suppliers are invited to attend.
"Our golf outing is the perfect opportunity to meet with retailers and suppliers and talk about today's convenience retailing topics as well as supporting a great cause," Kaforski said.
This year's event will benefit St. Jude Children's Research Hospital. RBG will accept donations before and the day of the event, as well as donate proceeds earned from the event.
The Topps Co.
The Bazooka Candy Brands division is partnering with Sony Pictures Animation to promote the summer movie "Hotel Transylvania 3: Summer Vacation." Initiatives include a TV commercial and eye-catching retail display merchandising that drives to an online "Hotel Transylvania 3"-themed game, Deck Dash, at Candymania.com.
Additionally, "Hotel Transylvania 3: Summer Vacation"-themed packaging will appear on some of Bazooka's top-selling candy brands.
"We are always looking for new ways to bring Edible Entertainment to life, and this collaboration with Sony Pictures Animation and 'Hotel Transylvania 3: Summer Vacation' is a perfect fit," said Sidra Riaz, brand manager at Bazooka Candy Brands. "Our products are a great way to bring the fun loving and hilariously silly characters in the film to life."
XYIENCE
XYIENCE will return as an official sponsor and the official energy drink of the 2018 International Champions Cup presented by Heineken. The premier soccer tournament, which features Europe's most celebrated clubs and players, runs from July 20 to August 7 and includes 17 matches played across 14 U.S. cities.
Fans can visit XYIENCE.com for the chance to win a jersey from their favorite International Champions Cup team. Three winners will be selected each day of the tournament.
As a sponsor, XYIENCE will be featured on TV-visible animated LED field signage and video board commercials at each of the 17 matches. XYIENCE will also honor a military serviceperson in stadium at each match and hold on-site sampling at select matches.
"The passion surrounding soccer continues to grow in particular with these high profile European teams," said Thomas Oh, senior vice president of marketing at Big Red, maker of XYIENCE. "XYIENCE is repeating our sponsorship because, just like last summer, we anticipate great success both in consumer engagement and our retailer/distributor support."