Supplier Spotlights: General Mills, The Hershey Co. & R.J. Reynolds Vapor
Get great content like this right in your inbox.
Subscribe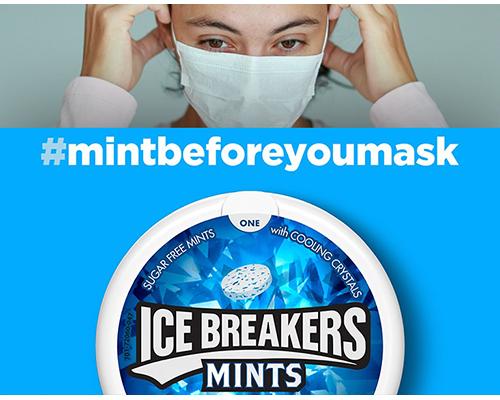 NATIONAL REPORT — While it's important for convenience store retailers to market themselves, new products, services, promotions and other initiatives by c-store suppliers are a major part of capturing consumer interest. Convenience Store News will regularly highlight such efforts in this roundup.
Here are the latest supplier spotlights:
ADD Systems
Advanced Digital Data Inc. (ADD Systems) launched a new interface with the latest Comdata SmartSolutions point-of-sale (POS) systems. ADD eStore users can now take advantage of Comdata's streamlined process with these EMV certified systems that can handle various types of payment options, including major credit cards, fleet cards and proprietary cards.
ADD eStore is designed to work with one or more POS systems per site.
"ADD Systems is pleased with our partnership with Comdata," said Chris Kiernan, director of retail applications for ADD. "Our interface goes beyond just fuel and allows the exchange of both fuel and merchandise information. Our mutual customers appreciate having a single system for price book, inventory, sales, accounting and analytics. We look forward to a long relationship."
D&H United Fueling Solutions
D&H United Fueling Solutions selected Salary Finance, provider of financial education and salary-linked benefits, to provide salary-linked loans to its employees. Salary Finance has saved D&H employees more than $26,000 on interest by helping them avoid borrowing from higher-cost alternatives such as credit cards or payday loans, the company said.
"These are challenging times, and even more so for the essential workers who go to work day in and day out to provide for others," said Bo Sasnett, CEO of D&H United. "During this heightened time of worry and concern, it is more important than ever that we look out for our team members and help alleviate or lessen their stress. We are pleased to offer Salary Finance as a benefit to our employees in need of low-cost, responsible access to credit."
D&H United Fueling Solutions is a service provider of retail and commercial vehicle fueling facilities, offering service, equipment, installation and environmental services across the Southwest.
General Mills
General Mills set the goal of sourcing 100 percent renewable electricity by 2030 as part of the RE100 global corporate initiative. It is making multiple investments in renewable energy efforts to support its environmental objectives, including two large-scale wind farms.
Internationally, the company is investigating renewable projects where it has energy-intensive operations.
"Signing on to a movement like RE100 extends our commitment to renewable electricity globally, across our supply chain," said John Church, chief supply chain officer at General Mills. "We know we're able to drive more widespread action and impact when we make bold commitments. And we're proud to be among those corporations that are taking the initiative to use scale for good because together, we can secure more measurable and meaningful results."
In 2015, General Mills published a goal approved by the Science Based Targets initiative (SBTI) to reduce absolute greenhouse gas emissions across the company's full value chain (Scopes 1, 2 and 3) by 28 percent by 2025. The renewable energy projects currently underway, along with those yet to be implemented, will enable the company to reduce Scope 2 emissions in its global operating facilities.
"We are pleased to welcome General Mills to RE100," said Sam Kimmins, head of RE100. "It is great to see such an influential business commit to 100 percent renewable electricity globally. General Mills' leadership sends a strong signal to the wider industry that corporations can make a major contribution to the creation of tomorrow's clean, resilient energy systems."
The Hershey Co.
The Hershey Co.'s Ice Breakers brand launched a new campaign about mask breath. The lighthearted campaign thanks consumers for wearing a mask and reminds them to protect themselves from the unintended consequences of bad breath — which can be avoided by remembering to #MintBeforeYouMask.
The campaign was inspired by an insight discovered by a Hershey employee and a member of his family who works as part of the healthcare system, the company said. The campaign took less than two weeks to create.
In addition to the campaign launch, Hershey has donated millions in cash, product donations and resources to support COVID-19 response and committed $1 million to acquire, install and staff a new manufacturing line dedicated to the production of disposable facemasks. Ice Breakers mints are now included in all product donations.
R.J. Reynolds Vapor Co.
R.J. Reynolds' (RJR) Vuse brand will serve as a headline sponsor for the U.S. portion of Scottish rock band The Fratellis' upcoming international concert tour. The sponsorship is part of a broader sponsorship deal between British American Tobacco (BAT), RJR's parent group, and The Fratellis.
To celebrate, The Fratellis will offer an exclusive sneak peak of their new song, "Strangers in the Street," on Vuse Vapor's U.S. age-restricted Instagram channel.
"We're pleased to be part of The Fratellis' upcoming U.S. tour, and to bring exclusive music and inspirational experiences for adult nicotine consumers," said Leila Meideros, U.S. head of Vuse Vapor.
To provide support to the music community, Vuse Vapor is also including a link for individuals to donate to MusiCares through the Spotify COVID-19 Relief Fund. The Fratellis will also donate 100 percent of their share of the proceeds from sales to COVID-19 relief funds.
Sonoma Brands
Emerging brands private equity investor and incubator Sonoma Brands completed its acquisition of the artisanal jerky brand Krave from The Hershey Co. for an undisclosed amount.
Krave was acquired by Hershey in 2015. Its portfolio of protein snacks includes Krave Meat Cuts, Krave Pork Rinds and Krave Plant-Based Jerky.
"KRAVE is a great brand with a loyal fanbase who appreciate its innovative gourmet flavors and culinary roots tracing back to its origins in Sonoma, Calif.," said Hector de la Barreda, president, Amplify Snack Brands, The Hershey Co. "We look forward to its success with a different go-to-market model under the guidance of founder Jon Sebastiani."
Tanknology Inc.
Tanknology, provider of environmental compliance testing and inspection services, is partnering with the Fuels Institute's Diesel Fuel Quality Council to collect diesel samples as part of a nationwide fuel quality study. The company was chosen for its nationwide reach, technician base and previous field study.
"We are honored to partner with the Fuels Institute on this important effort," said Allen Porter, Tanknology president and CEO. "Our strengths, and that of the Fuels Institute are highly complementary, and we feel that this study could help the industry better understand the fuel quality issues that are plaguing the industry today."
The company's technicians will collect samples from nearly 200 geographically diverse fueling sites. Nozzle samples will be tested for non-microbial physical and chemical properties and tank samples will be tested for microbial contamination and water. In-tank samples will be drawn from the tank bottom and the middle of the tank.
The study's goals include understanding the quality of diesel fuel coming out of the nozzle by evaluating fuel properties that affect engine operations and understanding the quality of fuel sitting in storage tanks by evaluating properties that contribute to corrosion and product contamination.
"We chose to partner with Tanknology due to their breadth of experience with national sampling studies, the diversity and size of their current customer base, and their reputation for quality and excellence," said Amanda Appelbaum, director of research for the Fuels Institute. "We are hopeful this project will provide the Council a snapshot of diesel fuel quality in the U.S. such that we may begin to understand exactly what in the fuel may be causing increased engine issues and what (if anything) we are able to do about it."
ZipLine
ZipLine achieved compliance and affirmation with the Payment Card Industry's Data Security Standard (PCI-DSS), the most thorough and stringent security standard in the industry. Now a PCI-DSS Level 1 Service Provider, ZipLine will continue to provide its private label debit, mobile payment, rewards and gift card offerings while maintaining the security of consumer information, reducing fraud and providing secure online services, the company said.
The PCI-DSS standard governs best practices between vendors, major card brands and financial clearinghouses, including MasterCard, Visa, Discover and American Express. Key requirements include maintaining information security policies, securing networks and systems, maintaining a vulnerability management program and implementation of strong access controls.
"For years we have taken pride in our 'Security First' posture, so this is not new. However, the official designation continues to fortify our position as a market leader in private label debit and mobile payment integration," said Stephen Goodrich, ZipLine's CEO. "It's a valuable, independent affirmation, as we remain dedicated to investing in our customers' privacy and security."
To achieve compliance, ZipLine teamed with TrustNet, an authorized Qualified Security Assessor.
"We're proud to work with Zipline and play our part in assessing the security of their private label debit, rewards and mobile payment solutions," said Trevor Horwitz, chief information security officer at TrustNet.