Supplier Spotlights: General Mills, Mars & Samuel Adams
Get great content like this right in your inbox.
Subscribe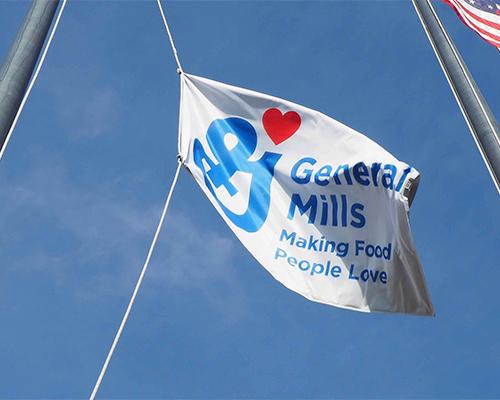 NATIONAL REPORT — While it's important for convenience store retailers to market themselves, new products, services, promotions and other initiatives by c-store suppliers are a major part of capturing consumer interest. Convenience Store News will regularly highlight such efforts in this roundup.
Here are the latest supplier spotlights:
A&W Restaurants
A&W Restaurants Inc. launched an expanded, multi-faceted franchising strategy that builds on its success since its acquisition by YUM! Brands. The centerpiece of the campaign is an all-new franchise information website at www.awfranchising.com.
The revamped website provides an in-depth look at A&W's business model, including investment and startup costs, financial performance and available territories. It also features interviews with A&W franchisees and executives.
"In addition to the brand's longevity, A&W is unique because it is owned and operated by franchisees. They have a true voice in every decision that affects the brand," said CEO Kevin Bazner. "After acquiring A&W we first focused on stabilizing the business and growing profitable store sales. With this accomplished, we are ready to make a big push forward."
The website is part of an expanded franchising focus that includes hiring Franchise Performance Group, a top franchise consulting and digital lead generation firm, as well as additional internal development staff.
"We are excited to work with the A&W team at such a pivotal time in its history," said Joe Mathews, Franchise Performance Group CEO. "With the implementation of this new program, A&W is in an excellent position to grow in 2018 and beyond."
General Mills
General Mills refreshed its logo to add a red heart atop the familiar cursive "G." This marks its sixth official company logo.
"The updated logo and branding nods to our tradition — the big blue G — and adds a splash of red to make our passion clear: Making Food People Love," said Mary Lynn Carver, chief communications officer for General Mills. "And the logo is just the beginning. Our corporate brand is about telling the General Mills story thoughtfully, proactively and consistently."     
The new logo has already appeared on social media accounts and at locations worldwide, including upon a flag at General Mills' headquarters in Minneapolis.
The company's five previous logos date back to 1928, when four milling companies merged to form General Mills. A retrospective of the past logos and their evolution is available here on the company's blog.
Growth Energy
Coinciding with the busy holiday travel season, Growth Energy is launching a digital advertising campaign in E15 markets to educate drivers about the clean, high-performance fueling option that can save families money. Facebook and Twitter users in select markets will see ads highlighting the environmental and performance benefits of the fuel, which contains 15 percent ethanol.
By using a fuel with more American-made biofuel, drivers will help decrease greenhouse gas emissions and displace more toxic fuel additives linked to cancer and smog, as well as save five to 15 cents per gallon and get more miles per hour, according to Growth Energy.
"E15 is an ideal fuel for drivers on the go during the holiday season," said Growth Energy CEO Emily Skor. "This is a time of year when families are on the road more than usual, and E15 is a fueling option that they can feel good about. It's a 21st century fuel that is good for the environment and the family car. We want drivers who value performance and cleaner fuel options to know E15 is the perfect fuel for them, and our education campaign will help us spread that message."
Mark VII
Mark VII Equipment Inc., the North America subsidiary of Germany's WashTec AG, is partnering with Wash-N-Shine Car Wash Systems to sell and service Mark VII products in Kentucky, eastern Indiana and southwestern Ohio.
"We see significant growth opportunity in this market," said Rob Raskell, director of distribution for Mark VII. "Wash-n-Shine has an excellent reputation for serving the needs of carwash operators and we look forward to doing great things together."
Louisville, Ky.-based Wash-N-Shine also operates six of its own car wash facilities.
"I'm excited to be able to offer Mark VII car wash systems to our customers," said Mark McAdams, owner of Wash-N-Shine. "They are a high quality equipment manufacturer and their diverse product line is a great fit for our market."
Mars Inc.
Through a new strategic partnership, Mars Inc. will take a minority stake in KIND, a leader in healthy snacking. As part of the agreement, the two companies will partner to grow KIND's product offerings and business globally, utilizing each other's strengths.
The partnership will allow KIND to continue driving positive change in the food industry while fulfilling its KIND Promise, a set of nutrition principles that have guided the company's innovation since its founding. KIND will continue to operate independently and its headquarters will remain in New York City. As part of the agreement, Mars will lead the growth of the business outside the United States and Canada.
"When we introduced our first whole nut and fruit bar in 2004, we set out on an ambitious mission to do things differently and challenge false compromises by offering snacks that were healthy and tasty as well as wholesome and convenient. It's been exciting to see the reach and impact of our mission, and with our partnership with Mars, we're looking forward to continuing on this journey as we empower more people to make healthy eating decisions across the globe," said Daniel Lubetzky, founder and CEO of KIND.
"We remain fully committed to our guiding principles, including our commitment to always use a nutritious food as the first and predominant ingredient in every food product. We're proud to partner with Mars, a family-owned, principles-driven company with a proven track record of holding a long-term view, and look forward to working with them to make this a better world for future generations," he added.
The partnership will enable KIND to accelerate its dual mission to make its healthy and tasty foods available to more people across the globe and make the world a little kinder through meaningful social impact initiatives, as well as enable KIND to expand into new categories, the companies said.
"This is a partnership built on mutual admiration and a shared vision for growth," said Grant F. Reid, president and CEO of Mars. "We believe there is tremendous opportunity to build on the success of KIND's product portfolio in new markets. As we continue to expand our business and broaden our portfolio to address evolving consumer needs, we're delighted to partner with a respected leader in the health & wellness space."
Mars is also celebrating the holiday season with a new, 90-second TV spot that continues the classic M&M'S commercial that brings spokescandies Red and Yellow face to face with Santa Claus.
In "Faint 2: A Very Yellow Sequel," created and produced by CLM BBDO in France with support from BBDO New York, Yellow attempts to fly Santa's sleigh, deliver the presents and save Christmas. In true Yellow fashion, things go catastrophically wrong, but the mix up has unintended consequences that highlight the true meaning of Christmas, according to Mars.
"This Christmas season, we're excited to check off a gift that's been on our fans' 'wish list' for more than 20 years: an ending to the iconic 'Faint' commercial," said Michael Magee, vice president of Growth Acceleration at Mars. "We want to bring everyone together with M&M'S once again this holiday season by highlighting the true meaning of Christmas for a new generation of fans."
NestFresh
The cage-free eggs brand recently debuted its refreshed website as its newest digital initiative. The responsive website offers a clean, uncluttered layout and streamlined navigation, and serves as a resource for conscientious consumers who are looking for specialty eggs, convenient recipes and industry knowledge they can trust.
Additionally, wholesale, foodservice, manufacturing and bulk product customers can now access NestFresh's resources through a separate portal to better serve their needs, due to the company seeing increased interest in foodservice products.
The NestFresh brand story is told more clearly on the new website, and consumers can more easily navigate to their desired location. The new community page, NestFresh Cares, is based on the company's values, which include support of regional farmers nationwide and transparency from farm to grocery store.
"Our family farms implement only the highest standards for caring for the land and animals that make up those farms. We're constantly striving for the same level of excellence," said Brandy Gamoning, marketing manager for NestFresh. "We're excited to share this new website with our consumers, ultimately presenting our brand in the light it deserves."
Petrosoft LLC
Petrosoft has consolidated its business operations at its new headquarters in Pittsburgh in order to meet the growing demand for its retail operations, ERP, BI, and global cloud apps and technology solutions.
Located at 290 Bilmar Drive, the headquarters includes 67,000 square feet to accommodate the growing administrative, human resources, product development, implementation, customer services, marketing, sales and technical support teams.
The office environment is designed to streamline operations and promote worker productivity in a collaborative environment. In a parallel move, Petrosoft has enhanced its operational technology and backbone to streamline internal and customer communications. These improvements will enable faster response and resolution times.
"The relocation of our headquarters to Bilmar from Greentree has provided us with the space needed for expansion and an important milestone. This move has given the team a reason to reflect on the growth of the company over the past 15 years," said Sergei Gorloff, CEO and founder of Petrosoft. "We believe the time invested in the design of the new space and enhancements to the company's operational technology will provide the right base to scale over the next few years."
Samuel Adams
Samuel Adams is now the official beer of the Boston Red Sox. The multi-year partnership between the baseball team and New England's leading craft brewer brings together two beloved Boston icons.
"I moved to Boston the year of the 'Impossible Dream Season.' Now visitors to this historic ballpark will enjoy the freshest Sam Adams beer, while watching an incredible team, playing under our sign over in right field. It's my personal impossible dream come true," said Jim Koch, founder and brewer of Samuel Adams. "We got our start right here in Boston, and for the past three decades we've worked our butts off to stay independent and brew great beer. As the official beer of the Red Sox, we get to celebrate our New England roots with millions of other fans as soon as the season kicks off."
As soon as January 2018, visitors to Boston's Fenway Park will see the partnership come to life. Details include:
Two Sam Adams experiential bar areas: the right field roof deck will now be known as the "Sam Deck," and a bar area located beneath the third base stands will be known as "Sammy's On Third."

Along with crowd favorites such as Boston Lager and Summer Ale, fans will be able to enjoy new brews launching in 2018 like the highly anticipated Sam '76.

Visible signage throughout the ballpark including the iconic right field sign which last changed nine years ago.

As the official beer of the Boston Red Sox, Sam Adams will have opportunities to partner across New England and in Fort Myers at JetBlue Park.
Samuel Adams is the first American craft brewer to enter into a partnership with a Major League Baseball franchise, for this length of time and at this level, the company said.
"Both the Red Sox and Sam Adams are rooted in Boston tradition and history, and Jim Koch and the entire team are as passionate about beer as we are about baseball," said Red Sox President and CEO Sam Kennedy. "We are excited for this long-term partnership, and look forward to working collaboratively to represent Boston through our two brands."