Supplier Spotlights: Heineken, Hershey & PepsiCo
Get great content like this right in your inbox.
Subscribe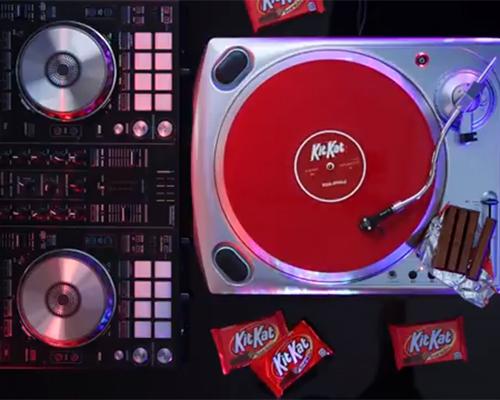 NATIONAL REPORT — While it's important for convenience store retailers to market themselves, new products, services, promotions and other initiatives by c-store suppliers are a major part of capturing consumer interest. Convenience Store News will regularly highlight such efforts in this roundup.
Here are the latest supplier spotlights:
Heineken USA
Heineken awarded Dallas-based Andrews Distributing the Red Star Award for its efforts in driving the success of the Heineken USA portfolio during the company's National Distributor Conference in November. The program is designed to honor the balanced efforts by distributors against the drivers of HEINEKEN USA volume, distribution, and display execution.
Distributors across the United States compete against peers of similar size and geography, and the award is given to the distributor partners who go above and beyond the average market results, Heineken said. Four region groups are divided into three regional tiers defined by total Heineken USA volume. A winner is selected in each region and at each tier, resulting in 12 regional winners and one overall winner.
"Each year, we present the Red Star award to honor a distributor partner who delivers the highest levels of support into our mutual business," said Ray Faust, vice president, sales, Heineken USA. "From broad investments in the portfolio to incremental work both on premise and off, our partners' efforts are essential in driving success. Last year, Andrews showed that they are not afraid to invest in our portfolio, and the results for both parties have been tremendous."
Andrews helped provide locally and culturally relevant solutions in partnership Heineken, while helping connect retailers, bars and restaurants with the right Heineken beers and ciders. It grew the Heineken business 6.9 percent in 2016, led by Tecate Light, Dos Equis Lager, Heineken and Strongbow Cider. It also added 143 new handles of Dos Equis Lager in the north Texas Market and increased draught volume 14.3 percent.
Heineken also launched a "Drive OR Drive" campaign to change consumer behavior and promote responsible decision-making over the holidays. From Nov. 3 to Jan. 3, 2018, the company is using the Evite digital invitation platform to encourage consumers of legal drink age to decide early on — at the point of RSVP — whether they will be drinking or driving at holiday events and celebrations. As part of the campaign, Evite users in 11 cities will also receive discounted Uber rides from Heineken.
"The 'Drink OR Drive' campaign aims to influence more responsible decision-making. This isn't about discouraging drinking — it's about rewarding people who are making responsible decisions early on about whether they will be drinking or driving during festivities," said Stephanie Johnston, director of corporate social responsibility at Heineken USA. "That's why Heineken is offering Uber discount codes as a reward to consumers who make either choice. As long as you pick either drinking or driving — never both — you deserve to be rewarded."
The Hershey Co.
Hershey invited Kit Kat fans to show their love for the candy by remixing the brand's classic jingle. The best new versions of the jingle were honored in the Breakie Awards, which highlighted renditions done in New Wave, 90's hip hop, metal, reggae, country, EDM, oldies/soul and Latin styles.
All entries will be featured on the Kit Kat website. The company will also select 10 favorites to feature on a "Best of Jingle" vinyl album, and reward each winner with a gold-painted Breakie Award trophy.
Multiple jingle remixes are available here.
Home Market Foods
Home Market Foods acquired Kelly Corned Beef Co., known as Kelly Eisenberg, in October. Kelly Eisenberg is known for producing and distributing the Eisenberg brand of gourmet frankfurters and sausages, made from high-quality USDA beef and fresh seasonings, and the Kelly brand of corned beef.
"Two brothers, Cliff Eisenberg and Howard Eisenberg, have built their business over the years by developing the highest quality products, providing excellent customer service, and building a terrific team," said Douglas Atamian, CEO of Home Market Foods. "We will continue to honor this legacy and provide an even broader array of product offerings and innovation to their fine customers. Cliff, Howard, and the rest of the Kelly Eisenberg team will continue their involvement in the business going forward to benefit our combined customer base."
Financial terms of the deal were not disclosed.
PepsiCo
Cheese curls brand Cheetos is shining a spotlight on another kind of curl — the sport of curling. Cheetos is partnering with football pro Vernon Davis and USA Curling to help raise awareness for one of America's least participated-in sports and bring attention to upcoming international competitions.
"I've been a huge fan of curling for years, watching and playing the sport for almost eight years now after a reporter in San Francisco suggested that I try it. But curling, and its incredible athletes, don't get the same appreciation and love as I do from my fans," Davis said. "That's why I'm excited to be teaming up with Cheetos and USA Curling this winter to teach the greatest fans on earth about this under-appreciated sport and get America pumped up."
In late October, Cheetos and its partners began encouraging America to follow the country's curling team by using the hashtag #DoTheCurl. New fans can follow the campaign on social media to learn more about the sport and discover upcoming surprises.
"The Cheetos brand is built on playful fun. In partnering with USA Curling, we hope to infuse a little fun and a lot of fan support to ensure USA Curling gets the attention and support it deserves — in a way only Cheetos can," said Ryan Matiyow, senior director of marketing, Frito-Lay. "USA Curling is an amazing organization with talented athletes on its rosters. We look forward to supporting them and watching them compete this winter."
Mountain Dew, another PepsiCo brand, partnered with NASCAR driver "Dewey Ryder," also known as actor Danny McBride, to be the brand's new face, replacing authentic NASCAR driver Dale Earnhardt Jr.
The humorous passing of the torch is available on YouTube and aired during the Oct. 29 Martinsville Speedway race.
"Dewey has no racing experience. No training behind the wheel. And, we have no idea how this is going to work out," said Chauncey Hamlett, senior director of marketing, Mountain Dew. "We'll definitely miss seeing Dale Jr. behind the wheel as he starts his retirement, as he is an incredible partner to the brand. Dewey Ryder brings something we've never seen before, from the way he holds a bottle of DEW to his bold, fun and boundary-pushing style."
In a third partnership, PepsiCo has teamed with Aaron Judge, rising star on the Yankees baseball team. Judge will serve as the face of Pepsi, championing the spirit and excitement of baseball, both on and off the field.
The partnership serves as a continuation of PepsiCo's longstanding historic partnerships within the sport, as well as its commitment to bring baseball fans memorable experiences through its beverage portfolio, the company said.
"We are thrilled to welcome Aaron to the Pepsi family," said Justin Toman, senior director, Sports Marketing, PepsiCo. "He's one of the biggest rising stars in baseball and we're looking forward to working together to engage baseball enthusiasts in new and unique ways next season and beyond."
Reynolds American Inc.
Reynolds American Inc. (RAI) and its companies have been certified as a great workplace by the independent analysts at Great Place to Work. The credential was earned based on ratings provided by employees in anonymous surveys.
"We're proud and honored that RAI and its companies have been certified as a Great Place to Work for 2018, particularly since it is based on feedback from our employees," said Lisa Caldwell, executive vice president and chief human resources officer, RAI. "Our employees have voiced a confidence in one another, and a belief our companies maintain a culture where our employees have the support and resources to function to the best of their capabilities. This is an exciting achievement for all of us."
Great workplaces benefit from stronger financial performance, reduced turnover and better customer satisfaction, according to Great Place to Work. Work environments with trust at the foundation are also more innovative, agile and efficient.
Utz Quality Foods
Privately-held and family-managed branded salty snack manufacturer and marketer Utz Quality Foods and Inventure Foods have entered into a merger agreement through which Utz will acquire all of Inventure's outstanding shares of common stock in an all-cash transaction.
The deal calls for a subsidiary of Utz to pay $4 per share of common stock, for a total purchase price of approximately $165 million. This includes the assumption of approximately $75 million of debt and debt-like items, net of cash, approximately $8 million of Inventure's estimated closing costs and approximately $3 million due to equity award holders.
"We are tremendously excited about the opportunity to acquire Inventure Foods," said Utz CEO Dylan Lissette. "The company's specialty snack food products and brands, as well as its geographic footprint, customer relationships and distribution strengths, are highly complementary to our business and we look forward to continuing Inventure's strong heritage of innovation in both healthy and indulgent snacking. We have also been extremely impressed with the team at Inventure, and look forward to working together going forward."
Wenzel's Farm
Wenzel's Farm, a premium provider of hand-crafted, small batch meat snacks and products, completed a recent Marshfield, Wis., facility expansion implemented to meet increased consumer demands.
"We are extremely excited about the completion of the new facility expansion," stated Wenzel's Farm President Mark Vieth. "The extra space is going to benefit all areas of production which ultimately enhances our ability to quickly and efficiently service our growing customer base."
The additional space will be used to stage product and relieve pressure on existing production. It will also accommodate future growth.