01/13/2020
Supplier Spotlights: PDI, Petrosoft & Welbilt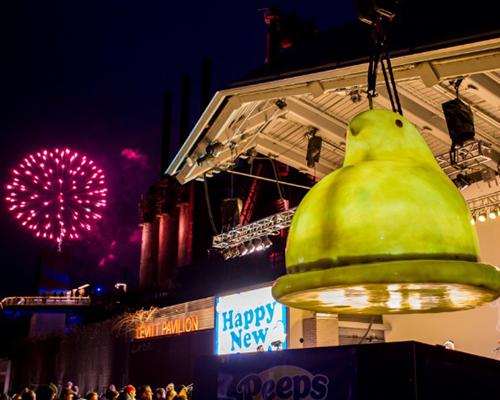 NATIONAL REPORT — While it's important for convenience store retailers to market themselves, new products, services, promotions and other initiatives by c-store suppliers are a major part of capturing consumer interest. Convenience Store News will regularly highlight such efforts in this roundup.
Here are the latest supplier spotlights:
DRB
DRB, provider of software and hardware innovations to the car wash industry, added EverWash Inc. as a CERB Certified Interface. This new integration allows critical information to flow between EverWash's mobile applications and DRB In-Bay Solutions' Unitec brand of pay stations.
With the DRB Certified Interface, EverWash can provide a mobile app to in-bay automatic (IBA) car washes that utilize Unitec pay stations. The app allows customers to purchase unlimited plans and redeem them by scanning a code at the pay station for an easy, contactless transaction.
"We're passionate about helping car wash operators grow and get the most out of their assets," said DRB President and CEO Dan Pittman. "The EverWash integration opens up new paths for unattended car wash operators to generate revenue and consumer loyalty. The ability to offer unlimited wash plans via a mobile application is a game-changer for this segment of the car wash industry."
The DRB Certified Interface also enhances EverWash's ability to help car wash operators grow their businesses and manage consumer behavior in the face of growing competition, according to the company.
JUST BORN QUALITY CONFECTIONS
Just Born quality Confections rang in the new year in its hometown of Bethlehem, Pa., at PEEPSFEST, a two-day festival that virtually featured the annual PEEPS Chick Drop as well as at-home activities. Instead of dropping a ball, the PEEPS Chick Drop features a 4.9-foot-tall, 400-plus-pound yellow PEEPs Chick.
Virtual family fun activities were available Dec. 30-31, and Dec. 31 featured a virtual pre-show, the PEEPS Chick Drop and a fireworks show.
PDI
PDI, global provider of ERP, Fuel Pricing, Logistics and Marketing Cloud solutions for the convenience retail and petroleum wholesale industries, acquired Cybera Inc. and ControlScan Managed Security Services, both leading providers of managed security solutions to protect customers against cybersecurity threats.
The acquisition complements PDI's existing industry-focused cloud product strategy, bringing customers a fully managed, cloud-based network security solution, the company said.
"Security is becoming increasingly important in our industry as many businesses embrace their own digital transformation and deploy more in-store applications and edge devices," said Jimmy Frangis, CEO at PDI. "We are excited to add these industry-leading solutions from Cybera and ControlScan MSS to our portfolio. We look forward to welcoming their teams, and together we can serve our customers' needs now and in the future."
The acquisitions expand PDI's global reach and mark its entrance into the cloud security and software-defined wide-area networking space, creating a new line of business called PDI Security Solutions. PDI will provide convenience retailers, quick-service restaurants and other multi-site operators with technology and expertise to protect their data, applications, systems and customer experience.
"Combining our innovative solutions, teams and expertise with PDI's proven offerings and commitment to delivering great customer service is a natural fit. We're excited to be a part of PDI," said Andrew Lev, CEO of Cybera.
ControlScan CEO Mark Carl added, "We look forward to joining PDI and delivering best-in-class managed security services to businesses around the world. As a unified team, we will protect and defend our customers against today's most significant cybersecurity threats."
PETROSOFT
Petrosoft LLC is now a Verifone EPS loyalty partner. The company was previously an approved Verifone petroleum and c-store integrated back office partner.
The expanded partnership will allow Petrosoft to build on its Verifone partnership and integrate Go Loyalty, its customer rewards program, with Verifone's point-of-sale terminals. Go Loyalty customer rewards includes various types of customized loyalty promotions and discounts on merchandise, tobacco products, and fuel based on each customer's past purchasing history.
"Certification with Verifone is another step in Petrosoft's strategy to offer its customers (our community) robust, pre-integrated solutions with instant set-up and fast benefits," said Petrosoft CEO Sergei Gorloff. "Integration with a wide range of industry players gives Petrosoft's customers the ability to automate their business processes and streamline operations in the new digital economy."
VITAMINENERGY
VitaminEnergy announced it has experienced 714 percent growth in the convenience channel since March 2020. The company attributes this to its unique focus on promoting overall well-being and nutrition, in addition to fueling energy.
Its sugar- and carb-free proprietary blend of vitamins in each shot are designed to support a specific health function, from immune support to recovery, the company said. As a result, it is attracting new customers, including women, to the aged and traditionally male market segment.
"We are rapidly gaining distribution in Circle K, Pilot Flying J, QuikTrip and 7-Eleven, as we now are found in over 10,000 retailers nationwide," explained Molly Jacobson, communications director at VitaminEnergy. "This is an enormous feat to achieve in a single year, and we are committed to continuing this momentum. Our distribution partners are thrilled to be attracting new customers, driving revenue and refreshing their category."
WELBILT
Welbilt Inc., provider of commercial foodservice equipment, entered into a strategic partnership with global technology company HCL Technologies Ltd. to accelerate the development of Welbilt's KitchenConnect digital platform and its rollout to Welbilt's customers.
KitchenConnect is a premier digital solution for new generation of connected kitchens that enable operators to adapt quickly to an ever-changing environment, increase profitability and comply with food and safety standards, according to the company. Its open cloud-based platform allows operators to connect it to other brands of kitchen equipment.
HCL will develop and enhance the KitchenConnect solution architecture for improved scalability, security and functionality of the platform as part of the multi-year partnership.
"At Welbilt, we are bringing together our industry-leading equipment brands with our premier digital platform to drive continuous improvements in kitchen performance for our customers," said Welbilt President and CEO Bill Johnson. "We are excited by all the opportunities presented by our partnership with HCL, taking our KitchenConnect solution to a new level."
Welbilt also entered into a worldwide licensing partnership with Apex Supply Chain Technologies to manufacture and distribute the Flow-Thru 10,000 line of food order pickup lockers under the company's Merco brand.
The food order pickup solution can be integrated into a restaurant's existing digital ecosystem, providing deeper data and analytics to improve planning and efficiency, the company said.
"For more than 50 years, Merco has given leaders in the foodservice industry innovative ways to deliver quality food to its customers," Johnson said. "Partnering with Apex gives us new ways to respond to changing demands brought on by the long-term trends towards takeout and delivery, which have accelerated during the pandemic."
ZIPPIN
Zippin and Fujitsu Limited have formed a partnership through which Fujitsu will serve as an exclusive distributor of Zippin's checkout-free solution in Japan. Fujitsu is Zippin's first exclusive distributor in any market and will begin offering Zippin's checkout-free solution by March 2021 with the goal of creating a new AI smart store business for the micro market.
The announcement follows a successful field trial conducted by Fujitsu and Zippin at the Lawson c-store chain in Japan earlier this year. The companies plan to further strengthen their cooperation and consider expansion in geographies outside Japan in the future.
"We are tremendously excited about our partnership with Fujitsu," said Krishna Motukuri, co-founder and CEO of Zippin. "Zippin's technology has attracted a lot of attention from US, European, Asian companies. We chose Fujitsu as our reseller partner because they are a highly trusted general ICT vendor and we are confident that Fujitsu will drive the market forward in Japan."
The partnership enables Fujitsu to build a new retail solution to deliver a new customer experience by September 2021, leveraging Zippin's checkout-free software as a service platform with a focus on cashier-free, cashless operations to save staff time and increase their bandwidth, according to the announcement. Features may include identity verification with multi-biometric authentication.