Supplier Spotlights: Procter & Gamble, ADD Systems & Gas Pos
Get great content like this right in your inbox.
Subscribe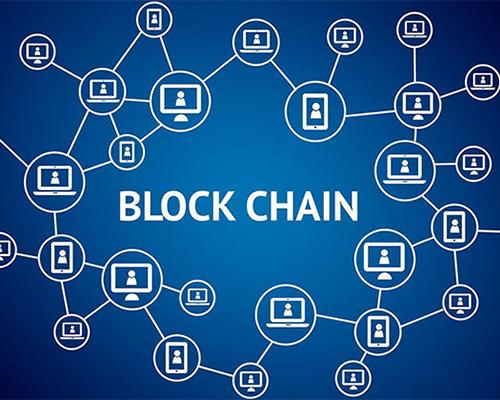 NATIONAL REPORT — While it's important for convenience store retailers to market themselves, new products, services, promotions and other initiatives by c-store suppliers are a major part of capturing consumer interest. Convenience Store News will regularly highlight such efforts in this roundup.
Here are the latest supplier spotlights:
ADD Systems
ADD Systems will hold the 2020 Business Tech Conference (BTC), its triennial user conference, the week of May 4, 2020, at the Disney Yacht Club Resort in Orlando.
The BTC gives ADD's clients the chance to connect with each other and preview the latest enhancements to its software. The conference will also host this year's annual ADD User Group meetings, during which participants review accomplishments and discuss goals for the coming year. ADD clients will also be able to explore valuable partner products through vendor exhibits, educational sessions and networking events with the company's extensive group of third party partners.
"The BTC allows clients to speak with each other in a setting that encourages them to share knowledge with each other about what they see in the industry and how they use the software to run their business. We're excited to bring our clients together so they can connect and learn from one another along with the ADD Systems team," said John Coyle, vice president of sales.
Gas Pos
Gas Pos secured a $1-million investment by Merus Capital, an early-stage venture capital firm based in Silicon Valley. This investment will enable Gas Pos to execute on a national roll-out plan to bring its gas pump upgrade solution to independent retailers concerned over the impending costs of the Automated Fuel Dispensers (AFD) EMV (chip-based card) mandate, the company said.
"We provide independent gas retailers modern business software that meets the requirements of the EMV mandate. There's no upfront cost to the merchant — we only charge a small monthly fee," said Gas Pos CEO Joshua Smith. "Our customers love us because we help them reduce fraud while saving them an average of $100,000 in immediate capital expenditures."
The Gas Pos technology platform includes an EMV-compliant point of sale system that provides advanced payment security for convenience stores, gas stations, travel plazas and truck stops, protecting owners and consumers alike. Advanced payment security includes EMV, PCI, and point-to-point encryption to keep merchants protected from fraud, hacking and fines.
GS1 US
GS1 US is establishing a cross-industry discussion group to help companies better understand the transformative qualities of blockchain in the supply chain and prepare for blockchain implementations using GS1 Standards, which provide a foundational data structure and systems interoperability to help drive blockchain success.
The initial meeting will be held Nov. 28-29 in Chicago. Members of GS1 US initiatives in the apparel/general merchandise, foodservice, healthcare and retail grocery industries will join GS1 US experts to discuss how the distributed ledger technology facilitates decentralized, secure and efficient data exchange.
The group will also identify process gaps that GS1 Standards and industry can address, align industries on the role of GS1 Standards in blockchain and develop "Getting Started" guidance.
"With so many diverse use cases being piloted — from improving product recalls to helping companies meet regulatory requirements — industry has determined that blockchain should be examined more closely," said Siobhan O'Bara, senior vice president of industry engagement and services. "Leveraging the blockchain expertise and guidance that GS1 US has provided over the last year, this group will help determine a path forward that supports the supply chain's current and future investments in GS1 Standards, and strengthen the progress we've already accomplished in the areas of visibility, traceability and transparency."
Mobivity Holdings Corp.
Mobivity completed its acquisition of the Belly product line assets from Hatch Loyalty. Belly is a digital loyalty solution for brick-and-mortar businesses.
Under the terms of the agreement, Mobivity paid $3 million which was funded through $2 million of cash on hand and $1 million of debt. The acquisition is expected to add more than $2 million in top-line annual revenues, add more than $200,000 in annual cashflows, and will bring more than 2,000 deployed merchant locations and more than 7 million loyalty members to Mobivity's accelerating market reach.
Mobivity expects to introduce an enhanced version of the Belly tablet-based loyalty app that will be tied directly to the transactional data surfaced with Mobivity's re•currency platform, allowing brands to tap into the full sphere of loyalty and one-to-one customer attribution for the first time.
"Our re•currency platform drives mobile engagement to more than one in 30 Americans every month, and aggregates, normalizes, and activates an increasing volume of more than 50 million brick-and-mortar transactions every week. The addition of a method of rewarding loyalty, as well as adding a highly rated smartphone app to our platform, was a simple decision for us," said Dennis Becker, Mobivity chairman and CEO. "Running a loyalty program without increasing customer frequency is at best a retention program, and at worst running in place.
"We believe that with this acquisition and the integration of the Belly loyalty solution into our re•currency platform, our clients will begin to not simply reward a customers' next visit, which was likely to happen anyway, but that they will be enabled to reward actions that lead to higher customer frequency and spend. You can't measure true loyalty and frequency without being able to attribute transactions to customers, which is increasingly difficult for brick-and-mortar brands, and we look forward to redefining loyalty and solving this problem for brands and their customers for years to come," Becker said.
Following the acquisition, Mobivity, plans to integrate the Belly application directly into the re•currency platform.
Procter & Gamble
Procter & Gamble Co. (P&G) is making several organizational changes that will simplify its management structure and increase its focus, agility and accountability, according to the company. They take effect July 1.
"To deliver growth for P&G shareowners, we are accelerating the pace of change and stepping up execution to meet the challenges of today's dynamic world. We are leading constructive disruption across the entire value chain, creating a more focused, more agile and more productive company designed to win with consumers at the speed of the market," said David Taylor, chairman, president and CEO. "We remain focused on creating and extending noticeable superiority of our brands, driving productivity improvement and cost savings to fuel investments and margin, and transforming P&G's organization and culture
"We've made good progress in each of these areas, which is showing up in our results. Consumption of P&G products is increasing. Market share is up globally, and it's translating into faster top-line growth," Taylor added.
Starting in July, the company will operate through six industry-based sector business units for the largest geographic markets, led by sector business unit CEOs who will report to Taylor.
Standard Cognition
Standard Cognition, which provides flexible, AI-powered autonomous checkout solutions for brick and mortar retailers, raised $40 million in Series A funding. The round was led by Initialized Capital, with continued participation from CRV and Y Combinator, and new investors including Draper Associates.
Following this financing round, Standard raised more than $51 million to date, which will enable the company to expand its team and accelerate its ongoing global expansion as it rolls out its customers' initial autonomous checkout-enabled stores. Garry Tan, co-founder and managing partner at Initialized Capital, and Devdutt Yellurkar, general partner at CRV, which led Standard's previous funding round, have both joined Standard's board.
"The Standard team has been an execution machine, meeting or exceeding every goal and working tirelessly to get in front of nearly every major retailer on the globe," Tan said. "They have huge technology advantages that are readily apparent to retail clients, and are years ahead of other startups in this space — we think Standard is the most exciting play right now in AI or retail tech."
In recent months, Standard signed on its first four retail customers, spanning Asia, North America and Europe; obtained a patent for a critical component of its technology; and opened San Francisco's first public cashierless store.
TLM Group Technology
TLM Group Technology, a technology developer and support specialist to global fuel and convenience retailers, entered into an exclusive agreement with MADIC Group, a global provider of forecourt products and services, through which MADIC will take a stake in TLM's business, TLM CEO Lee Papper will remain the major shareholder and continue in his role.
The investment by MADIC reflects TLM's continued strategy of building a specialist technology solutions business for fuel and convenience retail. The partnership will further TLM's reach into international markets and will help capture new opportunities for evolution — TLM's family of integrated Software-as-a-Service solutions covering EPOS, back office, head office and advanced AI driven pricing. Importantly, the investment will further accelerate the capability to deliver these solutions through the cloud.
"Today's announcement marks an exciting partnership. We believe that combining TLM's world-class technology solutions, with MADIC 's innovative portfolio of Payment solutions, Digital Signage and Services, brings together two visionaries in the fuel and convenience market to offer our customers incredible value and opportunities to grow their business," Papper said.