Tackling Tobacco: April 2018 Legislative & Regulatory Roundup
Get great content like this right in your inbox.
Subscribe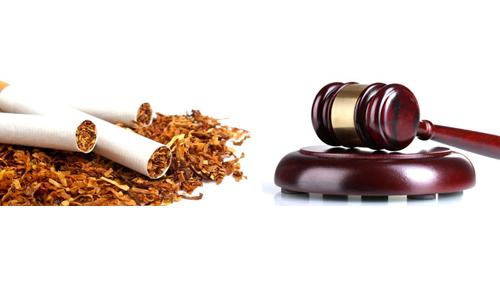 NATIONAL REPORT — Tobacco legislation and regulation is constantly under review at the local, state and federal levels. In this monthly roundup, Convenience Store News highlights the latest proposals and approved changes happening across the United States.
FLORIDA
Tallahassee — The Florida Constitution Revision Commission voted to place on the ballot a provision expanding Florida's indoor smoking ban to include vaping. Voters first approved a ban on smoking in all commercial establishments in 2002. Legislators added an exception for stand-alone bars, which derive no more than 10 percent of their income from food.
MONTANA
Helena — Montana Secretary of State Corey Stapleton approved a petition for signature gathering by a ballot initiative group hoping to bring the question of a tobacco and electronic cigarette tax increase to the November ballot. The group needs more than 25,000 signatures by June 22.
The proposal seeks to increase the state's cigarette excise tax by $2 per pack to $3.70 per pack. Taxes on moist tobacco would increase to the greater of 83 percent of wholesale or $3.70 per 1.2 ounces. The tax rate of all other tobacco products, including new taxes on e-cigarettes and vaping products, would increase 33 percent of the wholesale price.
NEBRASKA
Greenwood — With the closing of the town's only convenience store and gas station, the Village of Greenwood pledged not to sell tobacco products at any retail establishments. Any business which wants to sell tobacco would need approval from the Village Board.
NEW YORK
Albany — Gov. Andrew Cuomo signed legislation into law prohibiting the distribution of free electronic cigarettes to minors. An existing measure banned the sale of e-cigarettes to anyone under 18 years old but allowed for promotional items.
State Assemblywoman Linda Rosenthal (D-Manhattan) sponsored the bill.
New City — Rockland County's Tobacco 21 measure was sent back to the Rockland County Legislature but County Executive Ed day, setting up a path for the new legal minimum age to go into effect. The legislation will go into effect within three months.
The new law bans the sale of all tobacco products to anyone under 21 years old; assigns enforcement to the Rockland County Health Department; and sets a fine of up to $2,000 per day, per violation.
OHIO
Akron — The Akron City Council vote 8-3 with two abstentions to boost the legal minimum age to buy tobacco products to 21. The Summit County Public Health Department handle enforcement. It will spend the next six months working out the rules and setting up education efforts with retailers.
RHODE ISLAND
Providence — The state Senate Judiciary Committee is considering a bill that would raise the legal minimum age to buy tobacco products to 21. The current age in Rhode Island is 18. State Sen. Cynthia Coyne introduced the bill. State Rep. Teresa Tanzi introduced a similar bill in the state House of Representatives in March.