09/08/2017
Tackling Tobacco: August 2017 Legislative & Regulatory Roundup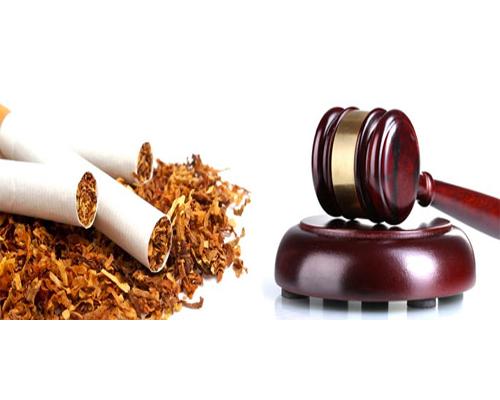 NATIONAL REPORT — Tobacco legislation and regulation is constantly under review at the local, state and federal levels. In this monthly roundup, Convenience Store News highlights the latest proposals and approved changes happening across the United States.
KANSAS
Topeka — The Shawnee County Board of Commissioners approve legislation to increase the minimum age to buy tobacco products in unincorporated areas of the county from 18 to 21.
The resolution, which does not make it illegal for anyone under 21 years old to possess tobacco products, goes into effect in mid-September. Retailers or individuals who provide tobacco or other nicotine products face a fine of $200.
KENTUCKY
Louisville — The Foundation for a Healthy Kentucky has proposed raising the tobacco tax by at least $1. The increase would help reduce smoking and save on health care costs.
MASSACHUSETTS
Pembroke — The new law setting the minimum legal age to buy tobacco products at 21 went into effect Aug. 1. The Pembroke Board of Health initially approved the change in early February. Implementation was delayed to allow tobacco retailers time to prepare and train employees for the new age limit.
MINNESOTA
Detroit Lake City — The Detroit Lake City Council is considering raising a Tobacco 21 measure, raising the legal minimum age to but tobacco products to 21. The council is scheduled to hear public comments on the ordinance on Sept. 21.
NEW YORK
New York — Mayor Bill de Blasio signed a series of tobacco bills to help reduce the number of smokers in the city by 160,000 by 2020.
The seven bills:
Raise the minimum prices for all tobacco products, including cigarettes, and imposing a new 10-percent local tax on tobacco products other than cigarettes;
Cap and reduce through attrition the number of tobacco retailers citywide;
Create a retail license for e-cigarettes and cap the number of e-cigarette retailers;
Increase the fee for a cigarette retail dealer license;
Require all residential buildings to create a smoking policy and disclose it to both current and prospective tenants;
Prohibit smoking and the use of e-cigarettes in common areas in multiple dwellings with fewer than ten units; and
Ban the sale of tobacco products at pharmacies.
This package of legislation was introduced by council members Corey Johnson, Brad Lander, Fernando Cabrera, Ritchie Torres and James Vacca.
OREGON
Pendleton — The Umatilla County health department officials are urging county commissioners to require retailers to obtain a license to sell tobacco and nicotine products. A countywide program would include a retail license for the sale of tobacco and a prohibition on the sale of tobacco to minors. The County Environmental Health Department would inspect each retailer at least once per year.
A draft proposal calls for retailers to face fines and suspended licenses for violations. It also calls for the board of commissioners to set the price for the license each year.
The regulations also would prohibit tobacco retailers from operating within 1,000 feet of each other or a school, with exceptions for those already in business.