05/28/2021
Tackling Tobacco: May 2021 Legislative & Regulatory Roundup
States continue to bring their tobacco buying age in line with the federal rule.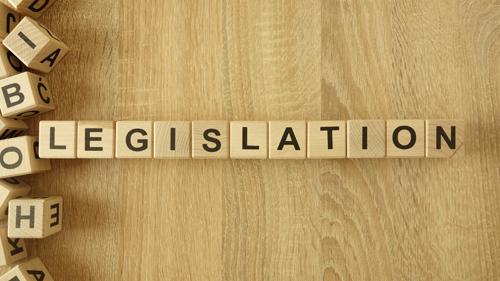 NATIONAL REPORT — Tobacco legislation and regulation is constantly under review at the local, state and federal levels. In this monthly roundup, Convenience Store News highlights the latest proposals and approved changes happening across the United States.
ALABAMA
Montgomery — Gov. Kay Ivey signed Tobacco 21 legislation into law on May 17. The move raises Alabama's legal minimum age to buy tobacco products from 19 to 21, and brings it in line the federal rule. The new legislation also prohibits advertising targeted to consumers under 21.
ALASKA
Juneau — Alaska lawmakers are considering legislation to bring the state's legal minimum age to buy tobacco products in line with the federal age. The bill would raise the state's tobacco buying from 19 to 21.
ARIZONA
Phoenix — State senators approved legislation that would call for retailers to obtain a license to sell tobacco, vapor or alternative nicotine products. The bill would also prohibit municipalities form regulating the sale and marketing of tobacco products, and instead follow state laws. The bill moved to the Arizona House of Representatives.
CONNECTICUT
Hartford — The state General Assembly's Finance Committee revised legislation to prohibit the sale of flavored electronic cigarettes and vapor products in Connecticut. The original proposal called for a ban on all flavored tobacco products, including menthol cigarettes. If signed into law, the prohibition would go into effect on Jan. 1, 2022.
ILLINOIS
Springfield — Legislators in the state House of Representatives passed a bill that would ban ads for vapor products that are aimed toward underage users. The bill would also require vape shops to proof customers for 21 or older when they purchase vapor products, and it would prohibit vape shops from offering coupons for vapor products in the store. The bill now moves to the state Senate.
NEVADA
Carson City — State lawmakers approved legislation hiking Nevada's legal minimum age to buy tobacco products to 21. The legislation is now on Gov. Steve Sisolak's desk for his signature.
OREGON
Salem — State senators voted in favor of House Bill 2261, a measure that bans the online sale of nicotine electronic cigarettes and vapor products. The Oregon House of Representatives approved the bill in April. The legislation now heads to Gov. Kate Brown for her signature.
UTAH
Salt Lake City — U.S. Rep. Chris Stewart (R-Utah) joined with Rep. David Trone (D-Md.) and Raja Krishnamoorthi (D-Ill.) to reintroduce the bipartisan Accurate Reporting of Smoking Variants Act. The legislation proposes that electronic health records include options for vaping, water pipes, and other types of smoking, in addition to cigarettes and cigars. This would enable providers and researchers to better understand the prevalence of use of cigarette alternatives.
VIRGINIA
Radford — The Radford City Council approved a 25-cent tax increase on cigarettes and tobacco products. The increase brings the tax from 15 cents to 40 cents when it goes into effect 30 days after the May 24 vote.