Tackling Tobacco: November 2017 Legislative & Regulatory Roundup
Get great content like this right in your inbox.
Subscribe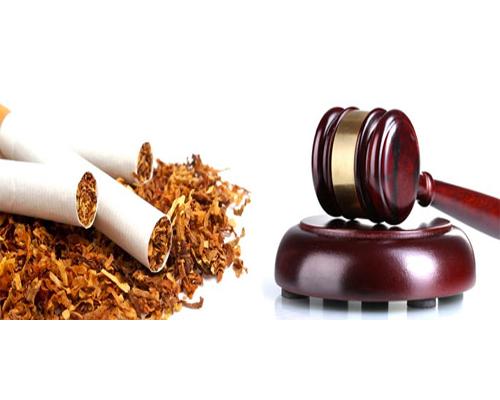 NATIONAL REPORT — Tobacco legislation and regulation is constantly under review at the local, state and federal levels. In this monthly roundup, Convenience Store News highlights the latest proposals and approved changes happening across the United States.
CALIFORNIA
Oroville — The Oroville City Council voted in favor of banning the sale of flavored tobacco products in stores. The measure came as a recommendation from the California Health Collective. At least 10 other municipalities or counties in the state have passed similar bans.
COLORADO
Aspen — Voters headed to the polls and approved an increase in the local levy on cigarettes and other tobacco products. Beginning Jan. 1, there will be a $3 tax on a pack of cigarettes bought in Aspen, with a 10-cent increase annually until the tax reaches $4.
Voters also said yes to a 40-percent tax increase on all other tobacco products, including cigars, electronic cigarettes and chewing tobacco.
ILLINOIS
Elk Grove — Elk Grove Village Trustees approved a Tobacco 21 measure, increasing the legal age to buy tobacco products from 18 to 21. Two trustees voted against the measure, which will go into effect Jan. 1.
Mundelein — The Mundelein Village Board voted to hike the minimum legal age to purchase tobacco from 18 to 21. Tobacco 21 efforts have already passed in several Illinois municipalities including Chicago, Evanston, Oak Park, Highland Park, Naperville, Maywood, and Deerfield.
MASSACHUSETTS
Greenfield — Local residents voted in favor of two nonbinding referendums on tobacco issues: the adoption of a local option tax on the sale of recreational marijuana and the continuation of a ban on the sale of flavored tobacco products. The Town Council and Board of Health will use the results to shape future tobacco policy.
MINNESOTA
Plymouth — By a 4-to-3 vote, the Plymouth City Council moved to raise the minimum legal age to buy tobacco products to 21. Other municipalities around the state enacting Tobacco 21 measures include Edina, St. Louis Park and Bloomington.
St. Cloud — The minimum legal age to buy tobacco products remains at 18 despite an early November vote to bump the age to 21. Mayor Dave Kleis vetoed the measure, a move he said he would make after the St. Cloud City Council approved an ordinance to prohibit the sale of tobacco products to anyone under 21. The council will need a supermajority to overrule the mayor's veto.
St. Paul — The St. Paul City Council voted 6 to 1 to restrict the sales of menthol tobacco products to adults-only tobacco outlets and liquor stores. The same restriction will also apply to mint, wintergreen and fruit-flavored tobacco products when they go into effect Nov. 1, 2018.
NEW YORK
Schenectady — Local officials could place new limits on the sale of tobacco products in convenience stores. City Council President Leesa Perazzo has asked council members for ideas for a tobacco sales law — a move that came after the council learned it did not have the authority to set a temporary moratorium while it discusses possible restrictions.
Under consideration are measures capping the number of c-stores that sell cigarettes and prohibiting new stores from selling tobacco if they are within 1,000 feet of a school.
WYOMING
Cheyenne — State legislators will consider a move to raise the state's cigarette excise tax by $1 a pack and $10 a carton. Members of the legislature's revenue committee are set to discuss the tax bill at their December meeting and could vote to recommend it to the full legislature.