Tackling Tobacco: September 2017 Legislative & Regulatory Roundup
Get great content like this right in your inbox.
Subscribe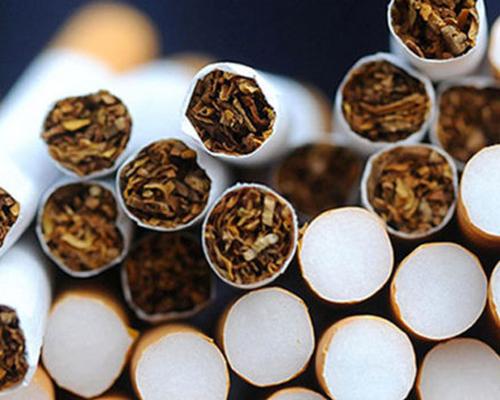 NATIONAL REPORT — Tobacco legislation and regulation is constantly under review at the local, state and federal levels. In this monthly roundup, Convenience Store News highlights the latest proposals and approved changes happening across the United States.
CALIFORNIA
Richmond — The Richmond City Council is reviewing several pieces of tobacco legislation. The proposals include raising the legal minimum age to buy tobacco products to 21, banning the sale of menthol cigarettes and flavored tobacco products, prohibiting new retailers within a certain distance of schools and banning the sales of small packs of tobacco products like mini cigarettes and cigars.
Oakland — The Oakland City Council unanimously approved a measure prohibiting the sale of flavored tobacco products, including menthol cigarettes. The ban goes into effect in the middle of next year.
The move comes on the heels of similar legislation in San Francisco and in unincorporated Contra Costa County. Other Bay Area communities that previously banned the sale of flavored tobacco include Berkeley, Los Gatos, Palo Alto and Santa Clara County.
IOWA
Garner City — The Parks and Recreation Board brought a proposal to make all city parks and recreation facilities tobacco-free zones to the Garner City Council on Sept. 12. The policy change would include cigarettes, cigars, chewing tobacco, pipes, snus, electronic smoking devices and nicotine products not approved by the FDA for tobacco cessation.
MINNESOTA
St. Paul — Local officials are considering adding menthol, mint and wintergreen-flavored tobacco to the list of products that can be sold only in a tobacco shop. The St. Paul City Council held a public hearing on the measure on Sept. 20.
The Minneapolis City Council approved similar legislation in August.
The proposed mint and menthol restriction follows St. Paul's decision last year to limit sales of other flavored products, like chocolate and vanilla-flavored cigarillos and chewing tobacco. Those flavors are now only allowed in specialty shops that get at least 90 percent of their revenue from tobacco.
PENNSYLVANIA
Harrisburg — A new by the Breathe Free Pennsylvania Coalition shows Pennsylvanian voters overwhelmingly support closing loopholes in the current Clean Indoor Air Act. By more than two‐to‐one, Pennsylvania voters favor passing a smoke‐free law that would prohibit smoking inside all workplaces, including restaurants, bars and casinos.
According to the poll:
69 percent of voters favor a comprehensive smoke‐free law, while 30 percent oppose it.
64 percent of voters favor including e‐cigarettes in a smoke‐free law, while 31 percent are opposed.
64 percent of voters favor giving local Pennsylvania communities such an option to pass smoke‐free laws that are even stronger than the statewide law, while 34 percent are opposed.
The poll surveyed 600 likely Pennsylvania voters. It was released by the American Heart Association, American Cancer Society Cancer Action Network, American Lung Association in Pennsylvania, Campaign for Tobacco-Free Kids and Americans for Nonsmokers' Rights and was conducted by Public Opinion Strategies.
TEXAS
San Antonio — The San Antonio Metropolitan Health District is proposing the city raise the legal minimum age to buy tobacco products from 18 to 21. If the city council approves the measure, San Antonio would become the first city in Texas to enact Tobacco 21 legislation.