Target Rolling Out Curbside Pickup Nationwide
Get great content like this right in your inbox.
Subscribe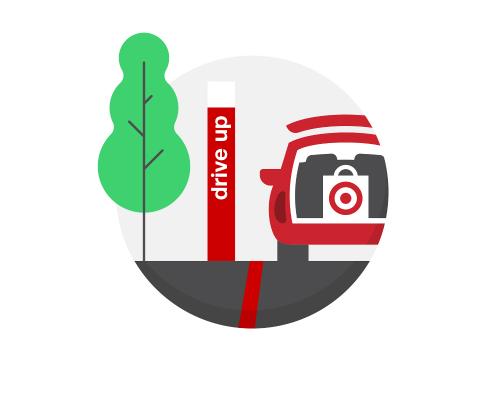 MINNEAPOLIS — Target Corp. is expanding Drive Up, its curbside pickup service, to Target stores nationwide starting in April. The company previously tested the service in Minneapolis–Saint Paul, near its headquarters.
To use Drive Up, customers can place their orders via the Target mobile app. Once it is ready for pickup, they can again use the app to alert Target that they are on their way and park in one of the designated Drive Up stops. Upon arrival, Target employees will scan a barcode that appears on the shopper's app and load the order into their vehicle's trunk. Preparation of a mobile order generally takes less than an hour, and the actual pickup process is just a few minutes, according to the retailer.
Target plans to add Drive Up to nearly 1,000 stores over the next year. The test phase of the program saw a 10-percent increase in orders, reported TechCrunch. Drive Up is currently available on Apple devices, but will roll out to Android in April.
The move is one of several initiatives that Target is rolling out as part of a multiyear strategy to stay competitive in both the physical and digital spaces.
"We're making Target America's easiest place to shop," stated Target Chairman and CEO Brian Cornell. "That means blending the best of our physical and digital assets to create new experiences for our guests and reimagining our network of stores into hubs for commerce and community — inspiring showrooms, service centers and neighborhood-based fulfillment centers."
The company will also expand its delivery service for in-store purchases, which is currently available at four New York City stores, to locations across the city's five boroughs, as well as select urban locations in Boston, Chicago, San Francisco, and Washington, D.C. Customers at these stores will be able to have in-store purchases delivered to their homes or offices later the same day for a flat fee.
Target also recently expanded same-day delivery of groceries and other items to 57 stores in the Birmingham, Ala., and South Florida markets on Feb. 1, following its $550-million acquisition of internet-based grocery delivery service Shipt, as CSNews Online reported.
"Target has been on a multiyear journey to modernize every dimension of our enterprise, and in 2018, you will see us accelerate our pace," Cornell said. "You can expect us to continue to invest in our team as our greatest differentiator, and introduce and scale new experiences, services and brands, all in service to our guests."
Click here to read more from Convenience Store News sister publication Progressive Grocer.