Terrible Herbst Founder Jerry Herbst Passes Away
Get great content like this right in your inbox.
Subscribe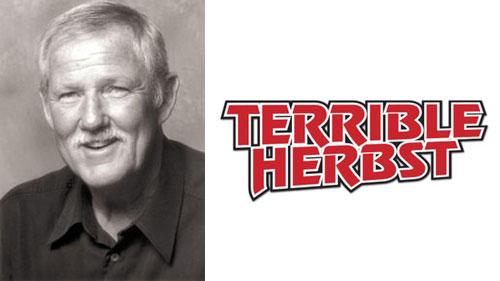 LAS VEGAS — Jerry Herbst, founder and chairman of the gas station and convenience store chain Terrible Herbst Inc., has died. He was 80.
According to the Faiss Foley Warren Public Relations firm, Herbst died Tuesday at his Las Vegas home.
In 1959, Herbst founded Terrible Herbst, which today consists of more than 160 c-stores and gas stations known for their huge American flags and mustachioed caricature logo.
This summer, the c-store retailer opened the world's largest Chevron with 96 fuel pumps in Jean, Nevada, about 30 miles south of Las Vegas. Terrible's Road House also features a 50,000-square-foot c-store.
Passionate about racing, Herbst was inducted into the Off-Road Motorsports Hall of Fame and the Southern Nevada Sports Hall of Fame.
Flags at all Terrible Herbst locations will be lowered at half-staff Wednesday.