09/10/2018
Tevis Oil Divests C-stores & Wholesale Fuel Assets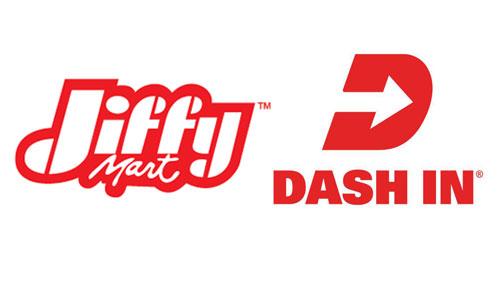 RICHMOND, Va. — SMO Inc., d/b/a SMO Fuels and Dash In, a subsidiary of The Wills Group Inc., acquired the convenience retail and fuel distributions assets of Tevis Oil Inc.
The acquired assets consist of all five of Tevis' company-operated locations, which operate under the Jiffy Mart c-store banner, as well as its commission agent and lessee dealer sites. 
Headquartered in Westminster, Md., Tevis is a fuel distributor and total energy solutions provider in the Mid-Atlantic. The company, originally known as S.H. Tevis & Son, was founded in 1932 by Stanley H. Tevis Sr. as a local fuels distributor in Westminster. It started as a Gulf Oil commissioned agent selling gasoline, diesel and heating oil to businesses, farms and residences in the Carroll County, Maryland area.
In 1981, Tevis opened its first c-store in Finksburg, Md., originally called Tevco, which was primarily a self-service truck stop featuring less expensive, unbranded gasoline, along with hot food, drinks and a variety of convenience items. Following the success of the first store, Tevis continued to open new stores over the years, with each new store offering more and more selection.
In 1987, the Jiffy Mart brand was born, and by 2001, all of the Tevco stores had been rebranded Jiffy Mart. The company is currently led by Jack Tevis, who represents the third generation of the Tevis family.
Tevis will continue to operate and is actively looking to grow its home comfort solutions, commercial fuels and HVAC businesses, consisting of: Tevis Energy (heating oil, diesel, and gasoline sales to residential and commercial customers); Tevis Propane (propane sales to residential and commercial customers); and Modern Comfort Systems (HVAC installation, repair and maintenance).
Matrix Capital Markets Group Inc. provided merger and acquisition advisory services to Tevis, which included valuation advisory, marketing the business through a confidential, structured sale process, and negotiation of the transaction. 
The transaction was managed by Managing Director Spencer Cavalier; Vice President Sean Dooley; and Senior Associate Christian Klawunder. Thomas Kelso, managing director and head of Matrix's Downstream Energy and Convenience Retail Group, also advised on the transaction.
"It has been a pleasure to work with Sean Dooley and Spencer Cavalier and the entire Matrix team over the last few months to successfully undertake and conclude this project. Their professionalism and expertise has exceeded any expectations that I might have had on how this endeavor might go," Jack Tevis said.
"And I want to compliment the folks at SMO and The Wills Group as well for their outstanding cooperation to diligently consummate this project. Finally, I want to express my deepest appreciation to the employees of Jiffy Mart and Tevis Oil for their wonderful efforts to create and sustain a wonderful group of stores in our community over the past thirty years," he added.
Brooks Leahy and Stephanie Brophy of Dulany Leahy Curtis & Brophy LLP served as legal counsel for Tevis.
"There has been a longstanding relationship between Tevis and Matrix, and we sincerely appreciate Jack's trust and confidence in us to execute this transaction. We are extremely pleased that it accomplishes the goal he set out to achieve, and we wish him much success and continued growth with the businesses he is retaining," Dooley said.
Dash In, a Wills Group company, operates more than 50 locations throughout Maryland, Virginia and Delaware. Headquartered in La Plata, Md., The Wills Group is the parent company of SMO Energy, a leading provider of propane, heating oil and HVAC equipment in the Southern Maryland region; Dash In Food Stores; Splash In ECO Car Wash; SMO Motor Fuels; and operates Potomac Energy Holdings.