Thorntons Takes Top Spot Among Gas Retailers for Customer Satisfaction
Get great content like this right in your inbox.
Subscribe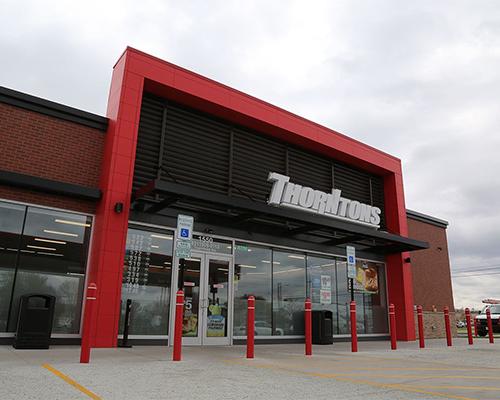 LOUISVILLE, Ky. — EnergyPoint Research named Thorntons Inc. as the top-ranked retailer in its 2018 Gasoline Retailers Customer Satisfaction Survey.
Along with achieving the top overall rating for total customer satisfaction, Thorntons also received first place ratings in service quality and value.
Louisville-based Thorntons operates 192 convenience stores in Kentucky, Illinois, Indiana, Ohio, Tennessee and Florida.
Pennsylvania-based Wawa Inc. came in second overall with customers. It earned top marks for convenience and ease, as well as for its loyalty and rewards program. Wawa also rated first in total satisfaction in the Mid-Atlantic and Southeast regions.
Atlanta-based RaceTrac Petroleum Inc.; Tulsa, Okla.-based QuikTrip Corp. and Altoona, Pa.-based Sheetz Inc. rounded out the top five retailers in terms of total satisfaction.
"For the last 15 years, EnergyPoint has tracked customer satisfaction across key segments of the oil and gas supply chain. For the third year in a row, customers indicate that their experiences at the retail pump exceed those of other segments of the industry," said Doug Sheridan, founder and managing director of EnergyPoint Research. "The fact of the matter is the top-rated companies are more than just refueling posts for customers — they are favored destinations that Americans increasingly rely upon to power their busy lifestyles."
Customer satisfaction levels for U.S. gasoline retailers remained essentially flat in 2018, EnergyPoint found. The online survey was conducted in May and June, and focused on customers' satisfaction with major U.S. gasoline retailers across a range of attributes and categories.
In addition to rating retailers on an overall basis, the survey ranked companies, where eligible, within seven regional U.S. markets. A total of 37 companies received the minimum number of evaluations needed to be included in the 2018 rankings.
Other retailers that rated first in at least one survey category included Andeavor, BP, Chevron, Costco, Cumberland Farms, Kroger, Kum & Go, Marathon, Maverik, Phillips 66 and Pilot Flying J.
"Despite the loss of several competitors to consolidation, the number of retailers rated in this year's survey is the highest ever. Circle K, Corner Store and Holiday Stationstores were consolidated into Alimentation Couche-Tard for purposes of the study," Sheridan said. "However, several new companies were added to the rankings, including Andeavor-affiliated stores, CEFCO, Global Partners-affiliated stores, MAPCO and affiliates, Maverik and Thorntons. This expanded list better captures the range of companies active in the highly competitive space."
Houston-based EnergyPoint Research conducts independent research regarding customer satisfaction in the global energy industry.