07/16/2018
Three Ways C-stores Can Improve the Confectionery Shopping Experience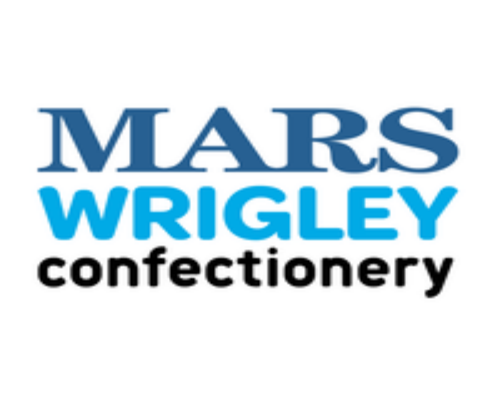 CHICAGO — Consumers' confectionery shopping experience is evolving, making it increasingly important for convenience store retailers to provide a seamless, integrated experience that ultimately results in more sales.
To develop recommendations for c-store operators, Mars Wrigley Confectionery implemented a multi-month research study across four markets to understand today's c-store confectionery shopping experience. The top five findings on shoppers' path to purchase for confectionery in the convenience channel include:
Confectionery is a top five-ranked category in the convenience channel, generating more than $6 billion in annual sales.

More than half of all confectionery purchases are decided in-store.

Confectionery is the most profitable among the top 10 categories in the convenience channel.

Confectionery is not a reason why shoppers go to the store, but it does result in more sales per basket when it's added.  

Confectionery has expandable consumption, meaning that when consumers have more of it on hand, they consume it faster than any other category and thereby repurchase it quicker.
Based on these findings, there's a huge opportunity to increase confectionery purchase and convert more c-store shoppers, according to the company. In response, Mars Wrigley Confectionery created these three recommendations for c-store retailers:
1. MERCHANDISING & ASSORTMENT
For gum products specifically, feature bulk and bottled packages when stocking products. The reason for this is because when consumers have more on hand, they use it and repurpose it faster, resulting in opportunities for more sales.
For chocolate products specifically, merchandise power brands together in vertical blocks because impulsive shoppers look for their favorite brands and it helps them easily navigate the shelf. Within these blocks, shelve share-size packs over singles to offer consumers easy opportunities to trade up to a larger size.
2. STRATEGIC MIX
C-store shoppers are drawn to unique products and packaging, so retailers should ensure that a mix of new products are being offered to encourage confectionery purchases. It's also important to display additional variants and pack sizes as well to offer shoppers different choices to meet their needs in the aisle.
3. PROMOTIONS
Shoppers move through the store and make buying decisions quickly, so by having second, third and fourth interruption points, retailers can potentially increase candy and snack purchases in high-traffic locations. Mars Wrigley Confectionery recommends promotional options to drive sales outside of the candy aisle, including:
Displays on pathways to and from coolers;

Navigational signage on both sides of the candy aisle;

Perimeter placements near destination categories;

Cross-promotion by foodservice items to encourage reward or refreshment confections purchases;

Power brands advertised on the lot during key holidays; and

Pump toppers and gas TV ads for high-margin basket builder categories.
"Mars Wrigley Confectionery has been working with retailers to develop customized recommendations to ensure they have strategic product placements where shoppers are already seeking out confections, gum and mints," said Jim Dodge, vice president of Convenience at Mars Wrigley Confectionery. "Specifically created for c-stores, we've been leveraging our best-in-class planogram, which provides a road map for shelving products based on how shoppers think of a category. Using this tool can help shoppers more easily find what they're looking for, ultimately creating a better in-store experience."
With global headquarters in Chicago, Mars Wrigley Confectionery is a leading manufacturer of chocolate, chewing gum, mints and fruity confections. It distributes world-famous brands including M&M'S, Snickers, Twix, Skittles and Orbit in more than 180 countries.