Tips for Building & Retaining Your Best Team Possible
Get great content like this right in your inbox.
Subscribe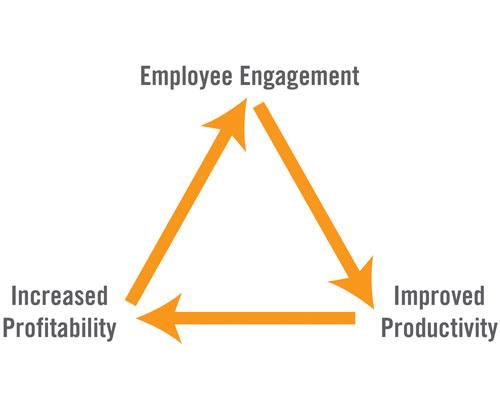 CHICAGO — Why spend time, energy and resources to build and retain a winning team?
That's the question Sean Bremer, talent acquisition manager for Kum & Go LC, posed to fellow convenience store retailers during the "Building and Retaining a Winning Team" education session at the 2017 NACS Show.
To build and retain a winning team, Bremer said c-store managers should compose their strategies in two parts: motivation, and recognition and rewards.
"Employees want to follow leaders who are motivated," according to Bremer.
Citing a recent Gallup poll, Bremer noted that 71 percent of employees are not motivated by their current position.
To reverse negative thinking, managers must find out what matters most to their employees by capturing their wants and needs. This will lead to improved employee engagement.
Managers can capture wants and needs by conducting:
Stay interviews: Ask employees what keeps them with the company? What entices them to do their job? What is most energizing about their work? Is the company fully utilizing their talents? Is the company preventing them from being successful?
Team meetings: Conduct meetings weekly, monthly, quarterly, yearly or whenever is best to make sure employees' needs and wants are known.
One-on-one meetings: Making time to talk to employees by themselves about their goals is critical, Bremer noted.
Surveys: Tools like SurveyMonkey.com or anonymous surveys can be effective to gain employee insight. However, Bremer cautioned that c-store operators shouldn't conduct a survey unless they are prepared to do something with the data they collect.
Exit interviews: Take what an exiting employees has said and turn it into impactful changes for the business.
 
C-store operators and managers can also create career development strategies for employees that allow them to explore their strengths, weaknesses, wants and needs.
"Growth is not about climbing. I suggest implementing the 20-70-10 model. Twenty percent of the time, expose employees to different experiences, 70 percent of the time allow them to learn through different experiences, and 10 percent of the time let them embrace in formal education," Bremer suggested.
Recognition and rewards are directly correlated to employee engagement, he added. If an employee is engaged, he or she is three times more likely to recommend improvements to managers; four times more likely to recommend a company as an employer; and five times more committed to a company's success, he cited.
To spark employee engagement among the Kum & Go team, Bremer tested ampersand thank-you notes at a few Kum & Go locations. These notes were distributed among employees, with the goal being to increase engagement and productivity. The notes were so successful that Kum & Go decided to roll out the program companywide and ultimately, employee turnover decreased by 35 percent.
Recognizing employees can be done in a number ways, including: spontaneously, privately, publicly, or in writing. Outlets to reward employees are also limitless, the talent acquisition manager noted. C-store managers can hold employee luncheons, give out plaques, change employees' job titles, or simply leave an employee a note.
"No matter what, be creative," Bremer urged.
The 2017 NACS Show took place Oct. 17-20 at Chicago's McCormick Place.