07/02/2018
Tobacco Plus Expo & NATO to Take Las Vegas in February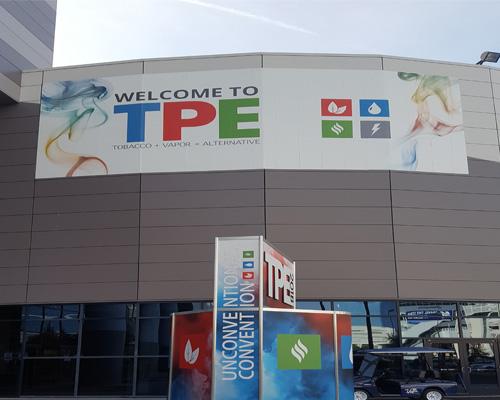 LAS VEGAS — Tobacco players will converge in Las Vegas in February as Tobacco Plus Expo 2019 (TPE 2019) and the National Association of Tobacco Outlets (NATO) come together once again.
According to the Tobacco Media Group (TMG), TPE 2019 will bring together top brands and buyers from the premium tobacco, tobacco-related, vapor and alternative industries on Feb. 11-13 at the Las Vegas Convention Center.
The tobacco show offers newly expanded open show floor times: 1 p.m. to 5 p.m. on Feb. 11, 10:30 a.m. to 5 p.m. Feb. 12 and 10:30 a.m. to 4 p.m. on the final day, Feb. 13. TPE 2019 will also feature more distributors, wholesalers and square footage.
The show floor will be paired with educational seminars and discussion panels led by industry standouts, TMG noted.
In addition, building upon its partnership with TMG, NATO will co-locate at the TPE show as a resource and guide to navigating the current and ever-changing legislation that affects all aspects of the industry.
NATO will hold its Industry Outlook 2019 event on Feb. 11. The association first co-located with TPE at this year's event in January.
"TPE 2019 is going to be a can't-miss event," said Ben Stimpson, managing director of TMG, the parent company of TPE. "With our industry gathered together, it's such an efficient, profitable way to do business, learn from each other, and have some fun along the way."
Under the banner of TMG, owned by Kretek International, TPE is the largest business-to-business tobacco trade show highlighting the full-spectrum of tobacco, vapor, alternatives and general merchandise products available on the ever-evolving market.
Headquartered in Minneapolis, NATO assists its members throughout the country to respond to and stay on top of the pulse of tobacco-related legislation on the local, state and federal levels.