07/08/2018
Top 100: Smaller Chains Are the Biggest Movers
NATIONAL REPORT — Four of last year's top 25 chains — including CST Brands Inc., Western Refining Inc. and Holiday Cos. — disappeared from this year's Convenience Store NewsTop 100 ranking on account of acquisitions. This paved the way for several new names to join this year's Top 100, and for several smaller chains to make big moves on the list.
Seven chains on this year's Top 100 jumped 10 or more spots in ranking year over year, with six of those seven being smaller chains operating less than 125 stores each. 
Two smaller chains, in particular, made huge moves year over year: Enmarket Inc. and Pester Marketing Co. Savannah, Ga.-based Enmarket moved up 54 positions, rising from No. 108 in 2017 to No. 54 (a tie) this year. In a leap just as impressive, Denver-based Pester Marketing gained 49 spots, going from No. 110 (tie) in 2017 to No. 61 (also a tie) this year.
Download the full 2018 Convenience Store News Top 100 ranking here.
Growth Spurts
Enmarket nearly doubled its footprint to 122 stores by picking up 34 sites from Bamberg, S.C.-based Brabham Oil Co. and 35 sites from Glennville, Ga.-based Clyde's Market.
As Enmarket President Brett Giesick told Convenience Store News in March, these acquisitions were opportunistic in terms of both timing and location. They allow the retailer to fill in several markets faster than it could with new-to-industry sites.
Upon integration of the 69 stores, Enmarket expects to benefit from its larger footprint by creating greater value from this new larger scale. The growth will enhance the operator's designated market area (DMA) density, brand recognition, and employee opportunity.
"Longer term, it makes us more attractive for recruiting talent, becoming a more cost-efficient organization by leveraging our new size," Giesick explained. "It also forces us to drive more process through our organization to manage our new store count."
Not unlike Enmarket, Pester Marketing nearly doubled in size as a result of three moves since mid-2017. Most of the company's growth to 110 stores came from its acquisition of Western Convenience Stores Inc. earlier in 2018. In addition to those 43 locations, Pester Marketing acquired the eight-store Kwik Stop chain based in Canon City, Colo., and formed a five-store joint venture with R.H. Smith Distributing Co. Inc. in Washington State.
Pester Marketing has gone through quite a few iterations since it was founded by Jack Pester in 1958. Today, the company is under the umbrella of San Antonio-based Western Alta Holdings LP. The convenience stores operate under the Alta Convenience banner.
Download Now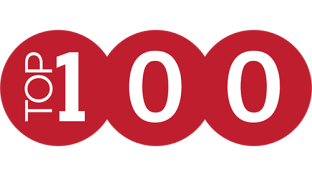 Unceasing consolidation in the c-store industry paves the way for change.
Opportunity was the main driver behind its recent growth, Pester Marketing President and CEO Rich Spresser told CSNews.
"First, it was opportunity; they were for sale. Secondly, we had looked at the Kwik Stops for many years. It was a family-owned business located in the middle of where we operate. We've had an interest in them for several years. They were a well-run company. When that opportunity came along, that was something we had been looking at for a long time," he explained. 
The Western Convenience acquisition was a bit different. The Colorado-based chain filed for Chapter 11 in late 2015, exiting from bankruptcy in September 2016. Pester Marketing received word of what Spresser termed "a little bit of a distressed sale" in October 2017 and closed on the deal this January.
"The turnover was relatively quick. We were very familiar with the company and familiar with their stores. They, again, fit us regionally," he said. "The majority of the stores are located in Colorado, and really located in towns and areas where we already operate."
Pester Marketing continues to operate all eight Kwik Stop locations, according to Spresser, who calls the stores "really good assets." Upon closing the Western Convenience transaction, Pester Marketing decided to sell one location and not reopen another.
From year to year, Spresser said the company does not lay out an acquisition game plan; rather, it lets opportunity dictate how many stores it adds in a particular year.
"We've never sat down at the end of the year and said, 'OK, next year, we want to have this many stores,'" he said. "It's always been growth through acquisitions, but we want to be smart about our growth and target the right acquisitions."
Often, a few deals will trigger others to materialize. Once you get the reputation of being an acquirer, Spresser said the calls start coming in from those interested in selling. 
"The opportunities are still out there — mainly from smaller chains," he explained. "There are still a lot opportunities, but they have to fit regionally."