04/25/2018
Top Tier Circle K Fuel Coming to 20 Florida Stores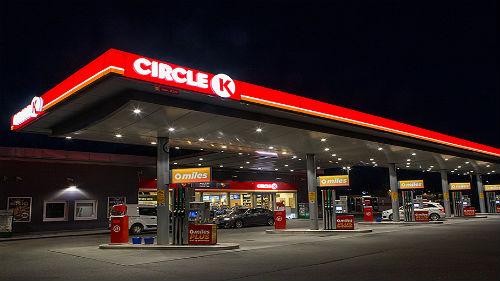 TAMPA, Fla. — As part of its global rebranding campaign, Circle K will introduce Top Tier Circle K fuel to more than 20 locations across Florida throughout the remainder of April and during the month of May.
Sites introducing "Circle K fuel with miles" gasoline are primarily located in the Tampa and Orlando markets.
"By having a 360-degree Circle K experience at these locations, we will better be able to serve our customers," said Circle K Florida Vice President of Operations David Morgan.
"We invite all drivers in the area to fill up with Circle K fuel and enjoy our easy visits and products for customers on the go."
Currently, there are 63 sites in the Florida business division with Circle K fuel.
With the introduction of Circle K fuel with miles, most of the designated Florida stores will host special events, including fuel offers, samples, games and entertainment. Information on these events will be distributed through local media and targeted social media, the company noted.
Circle K is a wholly owned subsidiary of Alimentation Couche-Tard Inc. 
More than 2,500 locations in Europe and more than 1,450 locations in North America display the new Circle K brand as of February. Over the course of the summer, many more locations across North America, Ireland and Eastern Europe will transform with the new look and offers as part of a company initiative announced three years ago.
As of Feb. 4, Couche-Tard's network comprised 10,020 convenience stores throughout North America, including 8,698 stores with road transportation fuel dispensing. Its North American network consists of 19 business units, including 15 in the United States covering 48 states and four in Canada covering all 10 provinces.
In Europe, Couche-Tard operates a broad retail network across Scandinavia, Ireland, Poland, the Baltics and Russia through ten business units. As of Feb. 4, Couche-Tard's network comprised 2,730 stores, the majority of which offer road transportation fuel and convenience products while the others are unmanned automated fuel stations that only offer road transportation fuel.
In addition, under licensing agreements, more than 1,900 stores are operated under the Circle K banner in 14 other countries and territories, which brings the worldwide Circle K total network to more than 15,900 stores.