Town Pump Founder Tom Kenneally Passes Away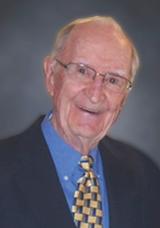 BUTTE, Mont. –Tom Kenneally Sr., founder of Town Pump Inc., passed away from natural causes on Aug. 16. He was 88.
In 1953, Kenneally and his wife Mary Ann used their $5,000 in savings to start a gas station in Butte. That single location kicked off what is today the Town Pump convenience store chain.
Town Pump became the first company in Montana to offer self-service fuel pumps in the late 1960s and early 1970s, because Kenneally believed people would be willing to pump their own gas in order to secure lower prices, according to media reports.
"Town Pump was a little enterprise that Tom and Mary started with a great leap of faith," said family friend Mark Staples. "Every time you see a travel center open all night long, you can thank Tom Kenneally Sr."
Town Pump expanded to convenience stores in the 1980s. In the 1990s, it began operating truck stops, motels and Lucky Lil's, Montana Lil's and Magic Diamond casinos. Today, Town Pump employs more than 3,000 workers in more than 50 Montana cities. Kenneally also established the Town Pump Charitable Foundation in 1999.
Under a pre-existing succession plan, Tom Kenneally Jr. will now perform the duties and responsibilities of company president. The current management team will remain in place.
Kenneally is survived by his wife, seven children and nine grandchildren. A visitation with family will be held Aug. 20 at 9 a.m. at St. Ann's Church in Butte, Mont., followed by a celebration of life at 11 a.m. A reception will be held at the Butte Country Club following the service.