Travel Center Chains Celebrate Professional Drivers Throughout September
Get great content like this right in your inbox.
Subscribe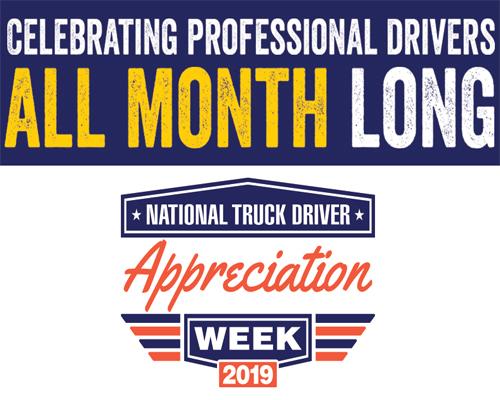 NATIONAL REPORT — Some of the nation's leading travel center chains are extending their National Truck Driver Appreciation Week (Sept. 8-14) celebrations into a month-long celebration throughout September, including TravelCenters of America, Love's Travel Stops & Country Stores and Pilot Flying J.
TravelCenters of America
Westlake, Ohio-based TA is honoring professional drivers with unique promotions in its travel stores, restaurants and truck service centers nationwide.
UltraONE members who swipe their cards at kiosks during National Driver Appreciate Week may be picked at random to win a variety of free prizes, including UltraCredits, CB radios, headphones, dashcams, clothing and food items.
Additionally, TravelCenters' TA, Petro and TA Express sites will hold celebration events during September for drivers. A list of dates, sites and activities is available here.
"Professional drivers deliver the nation's economic might and provide us with all the goods and materials for our everyday lives. We always look forward to recognizing their hard work and dedication," said Barry Richards, president and chief operating officer of TravelCenters. "We're proud to be their home away from home and are grateful they trust us to be such an important part of their lives."
Love's Travel Stops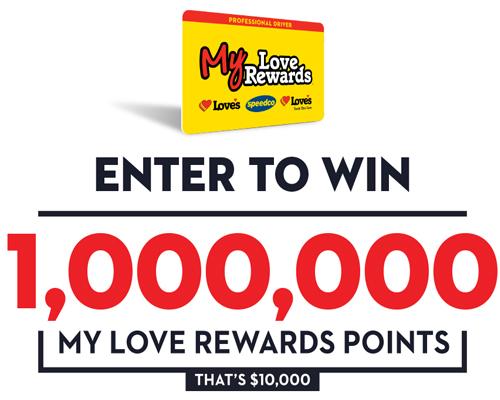 In addition to in-store specials, Love's is giving thousands of professional drivers the chance to win 10,000 My Love Rewards points (equal to $100) and one driver the chance to win 1 million My Love Rewards points (equal to $10,000).
Every time drivers swipe their My Love Rewards card for their fuel, tire care and in-store purchase in September, they will be entered into the giveaways. They can also enter by visiting any Love's location with a touchscreen and following the steps on the 1 Million My Love Rewards points giveaway section to enter.
At the end of the month, all card swipes and touchscreen entries from Sept. 1-30 will count as individual entries for the grand prize drawing of 1 million My Love Rewards points.
Additionally, professional drivers can receive a free Love's hat with the purchase of three pairs of gloves for $9.99, and take advantage of food, drink and Love's merchandise deals through September. Driver Appreciation Month promotions are available here.
"Celebrating professional truck drivers every September is one of our favorite things we do," said Jon Archard, Love's vice president of fleet sales. "Our promotion is just a small way to say, 'Thank you' to those who work so hard and are so vital to our economy."
Based in Oklahoma City, Love's operates more than 490 locations in 41 states. The company is No. 23 on the 2019 Convenience Store News Top 100 ranking.
Pilot Flying J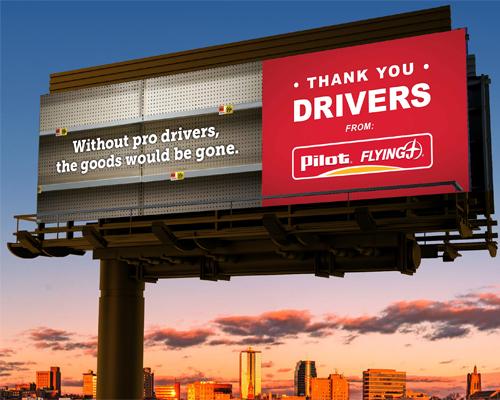 In commemoration of National Truck Driver Appreciation Week, Pilot Flying J will launch the "Thank a Driver" initiative, which is designed to show the importance of professional drivers through a video and out-of-home ads that focus on the common theme of a world without professional drivers and thanking drivers for their critical role in the nation's economy, according to the company.
During the month of September, Pilot Flying J will invite the public to join in thanking professional drivers for their hard work by sharing their appreciation with the travel center operator's driver community on social media using the hashtag "#thankyoudrivers."
"Professional drivers deliver the goods that keep our shelves stocked and our country moving," said Ken Parent, president of Pilot Flying J. "We truly appreciate the hard work and tremendous dedication of these men and women. To professional drivers — a sincere thank you — for your commitment to our families, communities and country by safely and efficiently transporting products across the nation."
Pilot Flying J will also celebrate drivers all month long with offers in its mobile app for daily free drinks and special deals on food and merchandise. Additionally, from Sept. 9-15, professional drivers will receive 100 myRewards points when mobile fueling with the app.
More information about Pilot Flying J's Driver Appreciation celebration, offer details and its Thank a Driver initiative are available at pilotflyingj.com/driver-appreciation.
Knoxville-based Pilot Flying J has more than 750 retail locations across 44 states. The company is No. 19 on the 2019 Convenience Store News Top 100 ranking.