TravelCenters CEO: Biggest Opportunity for Improvement Lies in C-store Segment
Get great content like this right in your inbox.
Subscribe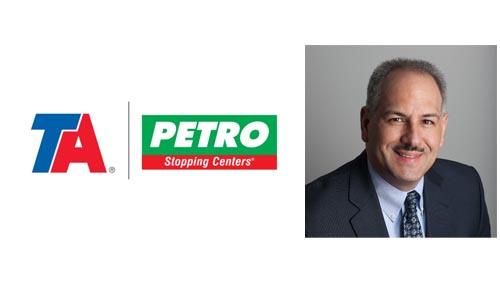 WESTLAKE, Ohio — With his first quarter as chief executive under his belt, TravelCenters of America LLC CEO Andrew Rebholz sees the company's convenience store segment as the "biggest area of opportunity for improvement."
According to Rebholz, site-level gross margin for the c-store segment decreased in the first quarter of 2018 by 8.4 percent, largely due to the effects of increased competition.
"During the 2018 first quarter, we had 33 convenience stores at which there was an additional competitor since the prior-year period," Rebholz explained during TravelCenters' first-quarter earnings call on May 7. "Those sites accounted for roughly 62 percent, 48 percent and 35 percent respectively of the declines of the segment in each of fuel sales volume, nonfuel revenues, and gross margin in excess of site-level operating expenses."
The Q1 results also showed that nonfuel revenue declined in TravelCenters' Minit Mart convenience store portfolio, but the retailer was able to generate a similar level of nonfuel gross margin due to retail pricing management and shifting the mix of its sales toward higher-margin categories, such as prepared food and car wash, according to President and Chief Operating Officer Barry Richards.
"A good bit of the capital investments we made in the c-stores since we acquired them has been for projects like the addition of prepared foods and car washes, and we are seeing the positive effects of those investments in our operating results," Richards noted. 
Westlake-based TravelCenter's nationwide business includes travel centers in 43 U.S. states and Canada, standalone convenience stores in 11 states, and standalone restaurants in 13 states. Its travel centers operate under the TravelCenters of America. TA, Petro Stopping Centers and Petro brand names. Its convenience stores operate principally under the Minit Mart brand name. Its standalone restaurants operate principally under the Quaker Steak & Lube brand name.
C-store Loyalty Program
To help boost its c-store segment, the company will introduce a Minit Mart loyalty program next month. And by July, it's expected that all Minit Mart branded stores will have the loyalty program up and running.
"We designed our program to have advantages relative to our regional competitors and to compete with the largest convenience store chains' programs," Richards said.
In addition, Minit Mart loyalty program members will receive frequency club offers, and TravelCenters designed a rewards component to encourage more frequent visits into the stores.
"Importantly, the data collected from our loyalty program will enable us to understand much better our customer spending behaviors, which can be used to our benefit," the COO said.
The company has a marketing campaign in place to build awareness; however, Richards acknowledged that he does not know how long it will take to ramp up full customer awareness of the new program. 
"We know it's been a missing component because we've been relying on the gas brands' loyalty program to sustain us while we get this done. But we do believe it's going to be well received," he said.
The C-store Segment's Future
Given the lackluster performance of the c-store segment, one analyst on the May 7 earnings call questioned whether divesture is a possibility down the road.
With no set timeline for deciding the future of its c-store segment, Rebholz pointed to the loyalty program, and the ramp-up of foodservice and car wash services, as improvements the company is monitoring.
"We expect to see from all those different investments, if you will, that we've made improvement," he said. "I think we need to see what that is, get a take on how well those things are going, and then move forward from there."
TravelCenters will also keep an eye on competition in its operating areas: Is it still fierce? Is it leveling off? How is the Minit Mart portfolio stacking up?
"I think that during the second quarter, we'll get another update on that improvement," Rebholz said. "Unfortunately, the way that timing goes, probably when we have this next call for the second quarter, we will have just had the biggest new tool — the loyalty program — in place for maybe a month or something like that. So, we may have some sense, but may not yet be conclusive as to what way that's directing us.
"But if that works, then fantastic. And if it doesn't work the way we feel it needs to, then we'll consider the other options," the CEO responded.
C-store Segment by the Numbers
During Q1, in the convenience store segment, fuel sales volume decreased by 1 million gallons, or 1.8 percent, during the quarter compared to the same period in 2017. The drop was primarily due to increased competition.
Fuel gross margin decreased by $100,000, or 0.9 percent, to $11.1 million as a result of the decline in fuel sales volume, reported Chief Financial Officer William Myers.
Nonfuel revenues decreased by $2.3 million, or 3.8 percent, compared to the 2017 first quarter primarily due to increased competition. Nonfuel gross margin was essentially unchanged despite the decrease in nonfuel revenue due to a higher nonfuel gross margin percentage (36.1 percent vs. 34.8 percent in the first quarter of 2017).
Site-level gross margin in excess of site-level operating expenses decreased in 2018's first quarter by about $500,000, or 8.4 percent, compared to 2017's first quarter due to an increase in site-level operating expenses. These increased expenses largely resulted from the write-off of certain obsolete inventory, according to Myers.