TravelCenters Disappointed With Profitability of Acquired C-stores
Get great content like this right in your inbox.
Subscribe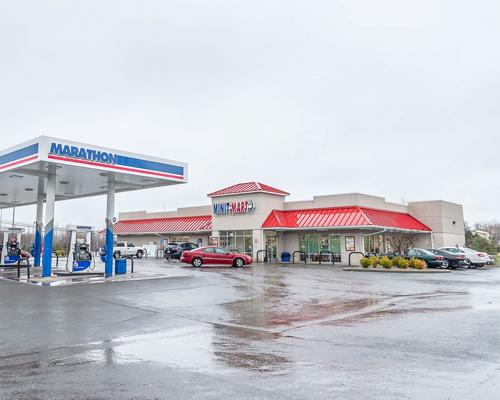 WESTLAKE, Ohio — TravelCenters of America LLC's (TA) convenience store segment is suffering from competitive pressure as larger industry players have moved into its geography with new-builds, the company reported during its fourth-quarter 2017 earnings call on Feb. 28.
"In our convenience stores segment, our focus for 2018 is to significantly improve the profitability of the portfolio of stores we acquired primarily in 2015 and 2016. While some of those c-stores have performed very well, as a group, the results to date have been disappointing," TA's new CEO Andrew Rebholz said.
Part of the reason why TA's c-stores have not performed as well as the company expected is because they have been operating without the benefit of a Minit Mart branded loyalty program. When TA took over the small chains it acquired, it terminated their existing loyalty programs, removed their brand imaging and installed the Minit Mart brand, but failed to create a replacement loyalty program, according to Rebholz.
"I think we underestimated the effect this would have on our sales, and especially so as new competition from certain bigger c-store operators entered many of these markets," the CEO explained.
To combat the competitive landscape, TA now has plans in place and activities underway that should grow sales, Chief Operating Officer Barry Richards reported. Chief among them is the rollout of a Minit Mart loyalty program in the second quarter of 2018.
According to Richards, TA is already seeing the benefits of introducing a fuel loyalty program. In Kansas City — a market that's added its share of new competitors — TA implemented the Phillips 66 KickBack loyalty program in August at stores where there wasn't a fuel loyalty program previously. By doing so, fourth-quarter EBITDA at these sites increased 29.5 percent compared to the same period in 2016.
Other changes made during the fourth quarter involved the division's operational management structure, which was separated into standalone c-stores and travel center stores. This enables field management to focus solely on their segment.
Some sites are also changing gas brands in the upcoming months, which should equate to incremental gallons, Richards noted.
"In addition to that, there's a myriad of other activities taking place that are seldom discussed publicly but, taken together, help to improve our standing in a given market, such as refining our store merchandise offerings, enhancing our food selections, and participating in community events," he said.
Q4 Financials
TA's nonfuel revenues for the fourth quarter decreased by $2.1 million, or 3.3 percent, primarily due to increased competition. Nonfuel gross margin increased slightly to 35.2 percent, vs. 33.9 percent in Q4 2016. The increases in nonfuel gross margin and nonfuel gross margin percentage were primarily the result of changes in the mix of products and services offered.
TA's convenience segment fuel revenues increased by $15.6 million, or 14.2 percent, primarily due to higher market prices for fuel. However, because of increased competition, fuel sales volume decreased by 500,000 gallons, or 0.8 percent, on a consolidated and same-site basis, while fuel gross margin increased by $800,000, or 6.3 percent, to $13.8 million as a result of the continued improvement in operations at newer locations, partially offset by the decrease in fuel sales volume.
Site-level gross margin in excess of site-level operating expenses increased by $300,000, or 2.7 percent, compared to the year-ago period due to improvements at same sites.
Possible Divestitures
During the Q&A portion of the retailer's earnings call, one analyst asked TA executives whether divesting some of the acquired c-store sites down the road would be a possibility, given the competitive landscape. 
Rebholz responded by saying that while he believes TA is on the cusp of making some big improvements in the results from those acquired stores, there are sites that no matter what "maybe just won't cut it."  
One example is a store that TA purchased when it was leased. After taking over the lease, the store began losing money due to rent increases. When it came time to renew, the landlord wanted more rent, so TA decided not to renew. A similar situation is unfolding at another site where TA will not renew its lease when it ends in May.  
"We have a lot of people here who don't like to give up on things and we'll work hard to make things work and do our best. But I think we need to see how these recent management changes and the loyalty program affect results," the CEO explained. 
If these changes don't work, Rebholz said, "then everything needs to kind of be on the table, all the different alternatives, which could include selling maybe all the sites in a certain area."
He emphasized, however, that there are certain areas or markets "in which we have some really good things happening at c-stores and we are not ready to give up on them."
Westlake-based TA's business includes travel centers located in 43 U.S. states and Canada, standalone convenience stores in 11 states, and standalone restaurants in 13 states. TA's travel centers operate under the TravelCenters of America, TA, Petro Stopping Centers and Petro brand names. TA's convenience stores operate principally under the Minit Mart brand name. Its standalone restaurants operate principally under the Quaker Steak & Lube brand name.