03/18/2020
Truckstops & Travel Plazas Remain Open to Serve the Need of Truckers Transporting Goods
NATIONAL REPORT — In the midst of the uncertainty of COVID-19 coronavirus, tuckstops and travel plazas are staying open to serve the needs of truckers transporting goods.
Travel centers and truckstops across the United States continue to provide food, fuel and the other essential amenities needed by professional drivers, including showers, said NATSO, representative of the travel plaza and truckstop industry.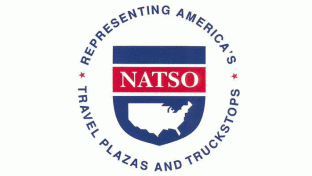 "Truck drivers are depending on truckstops and travel centers as they deliver food and life-saving supplies. Our members are committed to doing their part during the nation's response to this emergency," said NATSO President and CEO Lisa Mullings. "As the nation confronts the coronavirus outbreak, the country's travel centers and truckstops are committed to remaining open and serving America's drivers. Fuel retailers are 'essential' businesses that must remain open even if other 'nonessential' businesses are forced to close."
Although some states have ordered the closing of sit-down restaurants, travel plazas and truckstops offer many food options, including quick-serve food and healthy grab-and-go options. Even where restaurants are prohibited from offering sit-down table service, travel centers are converting those restaurants to allow for take-out options.
"In these difficult times it is essential that the American people can count on the nation's professional truck drivers to continue delivering food and other essential products to communities throughout the country," Mullings continued. "The truckstop and travel center industry is committed to continuing to play the important role of feeding and fueling truck drivers."
In a letter to Mullings, the U.S. Department of Transportation's Federal Motor Carrier Safety Administration said it recognizes the integral role that travel centers and truckstops play in the nation's supply chain.
"In the coming weeks and months, it will be critical that these businesses remain open, 24 hours per day, providing America's truck drivers with fuel, food, showers, repair services and opportunities to rest," wrote Jim Mullen, acting administrator. "The continuing operations of America's truckstops will enable truck drivers to confidently transport essential goods, such as food and medical supplies, throughout the country."
Here is what other travel center and truckstop operators are doing to fulfill this mission:
Love's Travel Stops & Country Stores
In addition to cleaning protocols, Love's removed self-serve condiment stations and is offering pre-packaged condiments.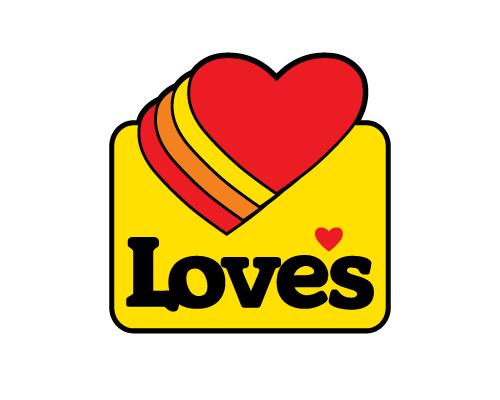 Customers are asked to use a new disposable Love's cup to get a drink or refill. Additionally, customers can fill their personal cup or mug with a disposable Love's cup and My Love Rewards members can still use a refill credit with a new cup.
"In response to COVID-19, Love's developed a task force that's focused on monitoring the situation and providing education, guidance and resources to our store employees," a Love's spokeswoman said. "The health and safety of our customers and team members is vitally important to us and because of this, we've put protocols in place so that we can maintain regular business when possible and keep our customers safe."
Based in Oklahoma City, Love's travel stop network comprises more than 510 locations in 41 states.
Pilot Co.
Updates from Knoxville, Tenn.-based Pilot Co. include: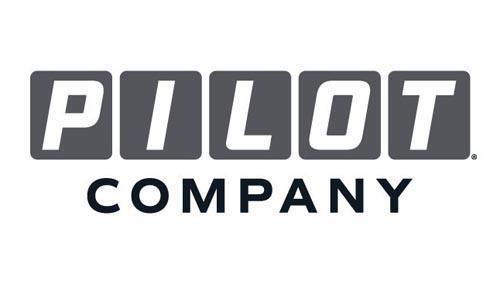 In all of its stores, fuel islands, showers and restrooms remain open;

Continuance of cleaning protocols for showers, restrooms, dining areas and driver lounges;

Self-serve food is closed;

Gaming rooms are restricted to three participants at a time;

A fresh cup policy has been implemented on all refills;

Team members who are showing any symptoms of illness are required to stay home.
"We developed a response task force back in February to monitor COVID-19 and have been meeting daily to monitor and update our plans to best respond to the rapidly changing situation," Pilot wrote in an email to its customers.
Pilot Co. operates more than 750 retail locations in 44 states.
TravelCenters of America Inc.
Beginning March 16, TravelCenters of America's TA & Petro stores will temporarily suspend buffets, soup and salad bar offers. However, its restaurants will remain open as state and local governments allow, and grab-and-go options will be available at all sites.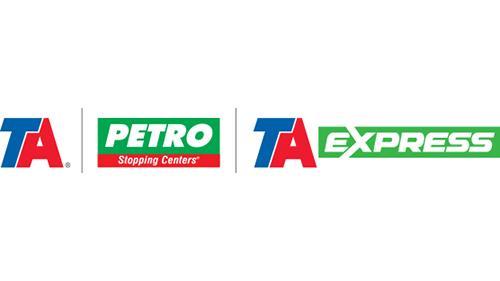 "We are closely following the U.S. Centers for Disease Control and the World Health Organization updates, guidelines and recommendations," TA & Petro wrote in a statement. "We have and will continue to implement all appropriate and necessary guidance. We strongly believe this action is essential for your safety and the safety of all our team members, and we are extremely grateful for your understanding during this time."
Westlake, Ohio-based TravelCenters of America has more than 260 locations in 44 states and Canada, principally under the TA, Petro Stopping Centers and TA Express brands. The company also operates nearly 650 full-service and quick-service restaurants and 10 proprietary restaurant brands, including Quaker Steak and Lube, Iron Skillet and Country Pride.