08/30/2018
Turkey Hill Minit Markets Hosting 'Pizza Palooza'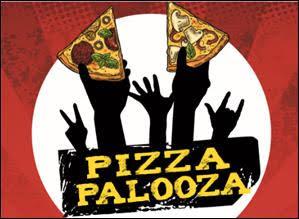 LANCASTER, Pa. — Turkey Hill Minit Markets is celebrating pizza through its new Pizza Palooza promotion, which features a lineup of new flavors and topping choices.
The promotion is available from Sept. 4 through Oct. 31 at the 83 Turkey Hill locations that have foodservice kitchens.
"Pizza Palooza is nothing less than a festival of flavor, with selections sure to please any pizza fan with delicious pizza and Stromboli recipes ranging from Caribbean Barbecue Pizza to Chicken Alfredo Pizza to Steak & Cheese Pretzel Stromboli," said Kim Hoffert, public relations manager for Turkey Hill Minit Markets.
Turkey Hill is offering its pizza and brand new pretzel crust Stromboli assortment at special Pizza Palooza prices, starting at $1.99 for select seven-inch pizzas. Specific prices vary by flavor and toppings.
"Our foodservice team has poured a lot of creative energy into infusing our pizza and Stromboli menu with some exciting new variety," Hoffert said. "Pizza Palooza is a great opportunity to get a taste of what they've been cooking up, at a great price."
Lancaster-based Turkey Hill Minit Markets operates 260 convenience stores in Pennsylvania, Ohio and Indiana.