United Fuel Acquires Second Dealer Supply Business This Year
Get great content like this right in your inbox.
Subscribe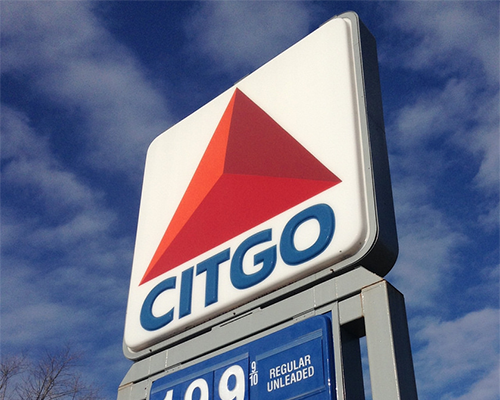 STOCKBRIDGE, Ga. — United Fuel LLC is closing on its second dealer supply business acquisition in the past 60 days.
Ocean Petroleum Inc. divested its entire branded and unbranded dealer supply business as part of a strategic business reorganization to United Fuel. Included in the transaction are both CITGO and Valero dealer supply relationships located throughout southeast Georgia.
Originally established in 1973 in Macon, Ga., as OSAN Petroleum by Walter and Jack Oswald, the company expanded into Brunswick, Jesup and Nahunta, Ga., before being converted to Ocean Petroleum in 2008. Today, the business is managed by Ashley Oswald Davis, the granddaughter of one of the original founders.
"After conducting a comprehensive business assessment in the summer of last year, we determined that our primary focus should be on the commercial side of our business. From this assessment, we created and implemented a strategic reorganization plan that included the divestiture of our dealer business," said Davis.
"We look forward to receiving our official designation as a women-owned small business and are confident that continued implementation of our focused plan will help insure that our business successfully transcends to another generation of our family," she added.
The sale allows United Fuel to further expand its established CITGO and Valero dealer network, as well as grow southward in the Georgia market.
"This new acquisition adds another piece to our long term dealer business growth strategy. We look forward to serving these new customers and delivering the same level of support that they enjoyed over the years with Ocean Petroleum," stated Bunty Doshi, president of United Fuel.
This is the second dealer supply business acquisition for United Fuel in the past two months. In April, Jerry's Oil Co. Inc., a CITGO and Valero branded marketer made a strategic industry exit following the divestiture of its entire branded and unbranded dealer supply business to United Fuel. The sale not only allowed United Fuel to expand its CITGO dealer network, but added Valero to its portfolio of major oil brands and expand into the Memphis, Tenn., region, as CSNews Online previously reported.
Atlanta-based Frank T. Callaway provided legal representation to Ocean Petroleum and closed the transaction. Additionally, PetroActive Real Estate Services LLC provided confidential advisory services to Ocean Petroleum for both its strategic plan development and for the divestiture of the dealer business.
"The downstream oil business has become so competitive that traditional marketers need to pragmatically assess their businesses to determine their core competencies, then focus their attention and resources to grow that part of the business," PetroActive Real Estate Services President Mark Radosevish commented. "Ashley did this with her company and is successfully working her plan. Ocean is now in a better position to succeed."
Murphy Business and Financial Services LLC provided advisory services to United Fuel for the transaction.
"My firm has been tasked with the challenge of helping United Fuel grow its dealer supply business," noted Mark Purtee, representative for Murphy Business. "We realized from the beginning that the Ocean Petroleum opportunity fit their plans perfectly and we are happy that our negotiations resulted in a successful closing."