09/10/2018
Unofficial End of Summer Brings Strong C-store Beverage Sales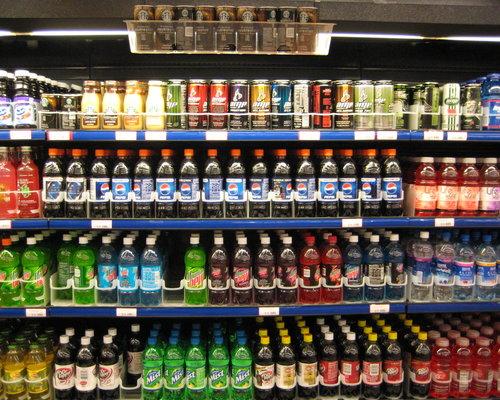 NEW YORK — The heat waves that gripped the United States in the waning days of August helped drive beverage sales in the convenience channel.
According to Wells Fargo Securities recent Beverage Buzz survey, convenience retailer contacts reported a brighter collective mood driven by hot weather, an upbeat consumer and strong in-store traffic.
Describing sales as "robust," Bonnie Herzog, managing director of tobacco, beverage and convenience store research at Wells Fargo Securities LLC, said sales in the category were up 4.4 percent year-over-year for this Labor Day vs. a 1.5-percent decrease for Labor Day 2017.
The numbers are also a sequential improvement from the 3.5-percent increase year-over-year for Memorial Day.
Even with strong sales, Herzog cautioned that challenges persist for convenience stores with elevated promos — up 2.8 percent year-over-year this Labor Day — and trucker shortages.
"Overall, beverage sales in c-stores are strong with strength in premium waters, healthy/functional non-alcoholic beverages and import beers, particularly Constellation Brands," she said.
As a result of strong sales, beverage manufacturers could take price increases later this year, she added.
"We believe this end-of-summer strength bodes well for beverage manufacturers to take pricing later this year in an attempt to offset higher input costs," Herzog said.  
Monster Beverage Corp. already announced a price increase for its Monster brand beverages coming in November. Wells Fargo Securities found little resistance to the news from its retailer contacts; however, Herzog noted some concern because rival energy drink maker Red Bull doesn't seemed poised to follow suit.  
"Red Bull stated that they will not take pricing up and their current plan is to increase promotions...they are coming after Monster next year," one retailer told Beverage Buzz.
In addition, almost 50 percent of retailers surveyed expect Monster to increase promotions to offset the price increases, according to Herzog.
Looking at other manufacturers in the cold vault, Beverage Buzz found:
Sales of Constellation Brands beers accelerated in July and August vs. June. Retailer contacts now expect the company's beer sales to increase 12.6 percent in calendar year 2018, up from an expected 9.6-percent increase in the second quarter Beverage Buzz survey.

PepsiCo Inc.'s new Gatorade Zero is performing well without a lot of marketing behind it, but concerns are mounting with The Coca-Cola Co.'s acquisition of BODYARMOR.

Coca-Cola saw sales increase 5 percent year-over-year during the Labor Day holiday. In addition, nearly 90 percent of the retailer contacts believe BODYARMOR sales will accelerate once Coca-Cola bottlers begin distribution.

As for Keurig Dr Pepper, 100 percent of the retailer contacts expect the manufacturer to continue to lose more Allied Brands products.