05/20/2013
Valero's Corner Store Turns a Corner
SAN ANTONIO -- To say May 1 was an important day for Kim Bowers would be quite the understatement. That's when CST Brands Inc. was officially spun off from Valero Energy Corp. and became the standalone operator of approximately 1,900 convenience stores and gas stations, including 1,033 locations in the United States operating under the Corner Store banner.
Before even settling in at her desk that morning, Bowers, chairman, president and CEO of the newly formed CST Brands, stood outside the company's corporate office wearing a beanie hat with a spin toy on top, honoring the fact that CST Brands had just been spun off. Along with the remainder of the retailer's leadership team, she handed out spin toys to all employees who walked through the doors.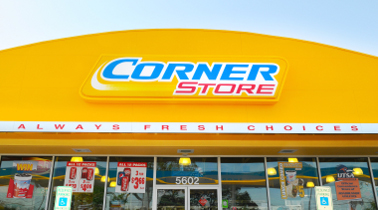 The chief executive then got to work mapping a course for the company's future. Consumers will see few changes at currently operating Corner Store locations. The name on the banner will remain the same and the c-store chain will continue to sell Valero fuels per a 15-year supply agreement. Canadian stores will continue to be called Dēpanneur du Coin, which are the words "Corner Store" translated into French.
In addition, CST Brands will retain its prior San Antonio headquarters, at least until its current five-year lease expires, Bowers told CSNews Online. The corporate office did, however, change its name to CST Service Center San Antonio.
Although consumers will not notice many changes under the new company, several significant adjustments will be made. Most notable will be organic growth. "As part of a much larger refining company, retail in a good year was 10 percent of Valero's overall income pie," Bowers said. "So, we had a fairly slower growth model recently."
That is about to change. Regarding organic growth, Valero opened 11 new stores in the U.S. in 2012, which was a peak year, according to the CEO. This year, CST Brands plans to open 15 organic stores in the U.S. and eight in Canada.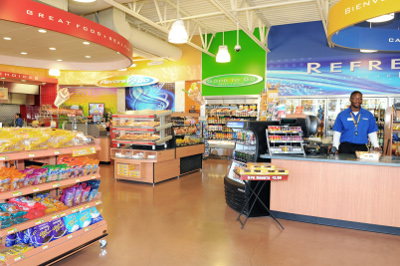 "Our new stores are beautiful," said Bowers. "They are generally 4,500 to 5,500 square feet [each], with a great food offering and lots of parking. I think we have one of the best offerings out there from a convenience store standpoint."
Another significant change will be CST Brands teaming up with different fuel suppliers. "If we grow through acquisitions, we can look to brand up with other folks or go unbranded," she said. "Our supply agreement with Valero is for our existing store base and our existing volumes, so as we grow our sales in other locations, we have the opportunity to go to other suppliers. Over time, we will have additional offerings [from] a fuel standpoint."
Expanding CST Brands' Fresh Choices foodservice offering is another goal moving forward. "We already have a couple of signature items – kolaches, which are basically very large pigs in a blanket, and whoopie pies," said Bowers. "And we are prototyping a sandwich offering right now here at a store in San Antonio to see if we can make it work and bring it to scale. We are actively focusing on trying to grow our daypart on the food side to capture afternoon and evening customers."
From headquarters down, overall corporate philosophy will be a significant change at CST Brands. "Prior to May 1, we were more focused on [selling] Valero's fuel, which is how it should be as a subsidiary," the chief executive said. "But going forward, we are all about doing the best for our shareholders, providing the best opportunities for employees and providing the best experience for our customers. Fuel is still an important piece of that, but is no longer the most important piece."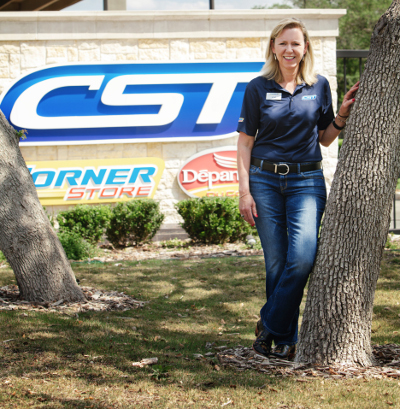 Kim Bowers
The introduction of "Corner Store Time" is part of this shift in corporate philosophy. All employees at the CST Service Center in San Antonio -- as well as its sister corporate office in Montreal -- will need to work at least two days per year in a store. CST Brands' leadership team must serve one week in the stores per year.
"I did four of my days [the week of May 6] in Houston, and it was really eye opening to see how much we truly 'live' customer service and where we stand in terms of customer loyalty," Bowers recounted.
On top of organic growth, acquisitions are definitely on CST Brands' radar, Bowers told CSNews Online. The company will consider purchasing convenience stores and gas stations in its current Southwest base, as well as in adjacent markets.
"We certainly like the geography we are in," she said. "I think it has the best economic development and the best growth projections. Texas especially has the perfect convenience store customers. They come in for breakfast, lunch and then after work. Texas is a key focus for us because it is a great market and looks to be a great market for years to come."
Location is not the only tenet to consider when making an acquisition, though. For example, the retailer will not look to acquire any small stores. "We want to make sure the store is robust enough in size to remodel it and put in a strong food program," Bowers said.
GROOMED FOR THE JOB
Well before May 1, Valero had plans to spin off its retail division. In fact, in anticipation of becoming a future CEO, Bowers attended a Stanford University six-week corporate leadership training session a couple of years ago.
She joined Valero in 1997 as its corporate counsel and participated in many of the company's refining acquisitions. Bowers became Valero's general counsel in 2006. The Cleveland native received her bachelor's degree from Miami University of Ohio and earned a juris doctor from the University of Texas.
In her 16 years at Valero thus far, Bowers has had extensive dealings with the retail division. She cited this transactional background and her people skills as the main reasons why she was selected to lead CST Brands.
"Retail is clearly so much about people," she said. "Being able to motivate a large group of folks is something I've done for a long time."