12/13/2017
VERC Enterprises Promotes First Non-Family Member to President Role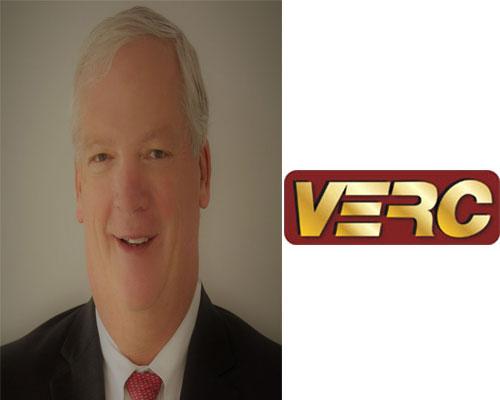 DUXBURY, Mass. — VERC Enterprises has promoted its first non-family member to the role of president in the company's 40-plus years history.
Jim Fitzgerald, who has been with the company for 22 years, will oversee the day-to-day operations, as well as work directly with owners Leo and Paul Vercollone on planning and implementing the company's future growth.
The first non-family member to serve as company president, Fitzgerald joined VERC in 1995 as director of finance. In 2000, he was promoted to chief financial officer, and in 2011, Fitzgerald was named vice president/chief operating officer.
Leo Vercollone announced Fitzgerald's promotion in a letter, which all of the company's 300-plus employees received. Vercollone will serve as chief executive officer after turning over the day-to-day operations of the business to Fitzgerald.
"Jim is absolutely the right choice for this role," Vercollone said, noting that Fitzgerald has been a key member of the VERC family and team for more than two decades. "Jim is that steady hand that has guided us through a period of tremendous growth, as we have expanded into new communities and even into a neighboring state. Jim has been a major influence in our company's development, continually showing the ability to direct many facets of our organization and help us get to the next level. I know that we are in excellent hands with Jim's expertise and guidance."
Vercollone told employees that his role will transition more to "big picture" growth and strategy items. "I see big and impressive things ahead for us. This is the perfect time to be certain we have the strongest management team possible in place to guide us through this next phase of growth," he explained.
Fitzgerald will lead the company's management team, which will also include Paul Vercollone, senior vice president, and Barry Ahearn, recently promoted to vice president of operations.
Prior to joining VERC, Fitzgerald spent 12 years as senior manager at CPA firm Needel, Welch & Stone in Rockland, Mass. He was also CPA/manager for the Boston firm Vitale, Caturano & Co. Fitzgerald holds a bachelor's degree in accounting from Stonehill College and a master's degree in computer information systems from Bentley College.
Fitzgerald is a Braintree, Mass., native and is a member of the Massachusetts Society of CPAs and the American Institute of CPAs. He has also been active in industry organizations, including serving on the legislative committee of the New England Convenience Stores Association.
Based in Duxbury, VERC Enterprises operates more than 25 convenience stores and gas stations in Eastern Massachusetts and New Hampshire.