Walgreens & Rite Aid Merger Is Back On
Get great content like this right in your inbox.
Subscribe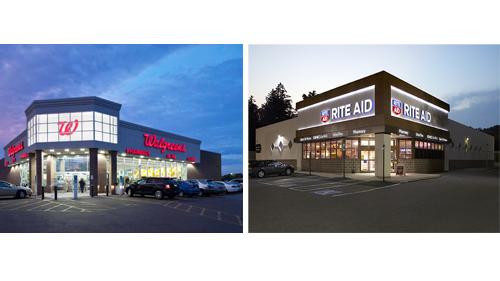 DEERFIELD, Ill. — The Walgreens-Rite Aid merger is back on track after receiving regulatory clearance for the nearly $4.4 billion deal.
Under the terms of an amended and restated asset purchase agreement, Walgreens Boots Alliance Inc. (WBA) will purchase 1,932 stores, three distribution centers and related inventory from Rite Aid Corp. $4.375 billion in cash and other consideration.
Rite Aid also has the option to purchase generic drugs that are sourced through an affiliate of WBA at a cost substantially equivalent to Walgreens for a period of 10 years.
The amended and restated purchase agreement between the parties updates the terms of the agreement with Rite Aid announced in June. The board of directors of both companies have approved the transaction and is still subject to other customary closing conditions.
Store purchases are expected to begin in October, with completion anticipated in spring 2018. Under the terms of the amended agreement, Rite Aid will provide certain transition services to WBA for up to three years after the closing of the transaction.
"This is a significant moment for our company, and we are excited about the opportunities this agreement will deliver for our customers and patients, employees and investors," said Stefano Pessina, Walgreens Boots Alliance executive vice chairman and CEO.
"Combining Walgreens retail pharmacy network with a strong portfolio of Rite Aid locations is expected to help us achieve enhanced, sustainable growth while enabling us to broaden our reach and provide greater access to convenient, affordable care in more local neighborhoods across the United States. We are confident in the path ahead and look forward to working together to shape the future of health care and deliver on the full potential these stores bring to our network," Pessina added.
Walgreens will convert all the acquired Rite Aid stores to the Walgreens brand, phased in over time.
The stores are primarily in the Northeast and Southern United States, and the three distribution centers are in Dayville, Conn., Philadelphia, and Spartanburg, S.C.
The transition of the distribution centers to Walgreens will not begin for at least 12 months.
According to Walgreens, the company expects to realize annual synergies from the new transaction of more than $300 million, which are expected to be fully realized within four years of the initial closing of the new transaction and derived primarily from procurement, cost savings and other operational matters.
CHANGE OF PLANS
Plans for a merger between Deerfield-based Walgreens and Rite Aid date back to October 2015. The proposal lagged for more than a year after it was announced due to scrutiny from the Federal Trade Commission (FTC) over antitrust concerns. To ease FTC concerns, Walgreens agreed to divest 865 store locations in the eastern and western United States to Fred's Pharmacy.
However, in June Walgreens scrapped its original $9.4-billion proposal to buy Rite Aid, instead, inking a new agreement to purchase nearly half of Rite Aid's stores. At the time, Walgreens agreed to pay Rite Aid $5.16 billion in cash for 2,186 of its 4,153 stores, as well as a $325-million termination fee.
As a result of Walgreens's decision earlier this summer, its deal with Fred's Pharmacy was terminated.
The amended agreement replaces the earlier purchase pact the two companies reach in June, which included 2,186 stores and related assets for $5.175 billion in cash and other consideration.
Rite Aid will retain approximately 250 additional stores as compared to the prior agreement— a decision made after discussions between the two companies, as well as the Federal Trade Commission.
"Securing regulatory clearance provides us with a clear path forward to realize the benefits of this transaction. With a compelling and more profitable store footprint in key markets, enhanced purchasing capabilities and a stronger balance sheet and improved financial flexibility, we are well positioned to implement our plans to deliver improved results," said Rite Aid Chairman and CEO John Standley.
"I am proud of our entire Rite Aid team for their extraordinary efforts during this process and their tremendous dedication to taking great care of our customers and patients," he added. "We are committed to supporting a smooth transition as we remain focused on delivering a great customer experience."
Rite Aid expects to use a substantial majority of the net proceeds from the transaction to repay existing indebtedness, which will improve the company's leverage levels. Rite Aid also expects that the gain it will record on the sale of the assets will be largely offset by its net operating loss carryforwards, resulting in a minimal cash tax payment on this transaction.
Immediately following the completion of the transaction, Rite Aid will continue to operate approximately 2,600 stores and six distribution centers as well as EnvisionRx, its pharmacy benefit manager, RediClinic and Health Dialog.
Camp Hill, Pa.-based Rite Aid is a leading drugstore chains that currently operates more than 4,500 stores in 31 states and Washington, D.C.
Deerfield-based Walgreens' portfolio of retail and business brands includes Walgreens, Duane Reade, Boots and Alliance Healthcare, as well as increasingly global health and beauty product brands such as No7, Botanics, Liz Earle and Soap & Glory.