Walmart Kicks Off 2019 With Key Moves Around Grocery Delivery & Pickup
Get great content like this right in your inbox.
Subscribe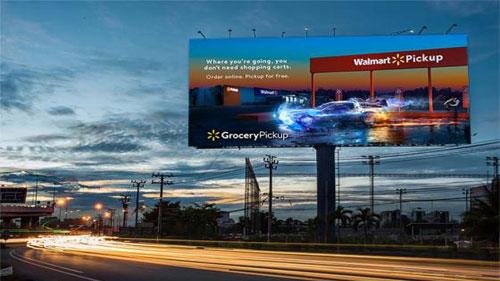 BENTONVILLE, Ark. — Walmart Inc. rung in 2019 with key moves around grocery delivery and grocery pickup.
The big-box retailer kicked off what it describes as its largest and first-ever cross-platform marketing campaign for Walmart Grocery Pickup. Currently, the service is available nationwide and will roll out to more locations this year, reported Convenience Store News sister publication Progressive Grocer.
Walmart launched the multi-pronged campaign during the Golden Globe Awards telecast on Jan. 6. In collaboration with various Hollywood studios, the retailer features highly recognizable vehicles from iconic films to portray the service's ease, speed and convenience of Walmart Grocery Pickup through television, social media, online videos and radio components.
"By sharing a consistent message across a variety of platforms, we're confident we'll be able to convince even more customers to give Walmart Grocery Pickup a shot," said Walmart U.S. Chief Marketing Officer Barbara Messing in a blog post.
Last September, Walmart celebrated its 2,000th click-and-collect location, which allows shoppers to buy groceries from their computers or mobile devices and pick up at the store for no extra charge. Additionally, in its third quarter fiscal 2019 results in November, Walmart said it offered grocery pickup at nearly 2,100 locations.
The retailer is also piloting grocery delivery via autonomous vehicles across the state of Arizona through a partnership with Udelv, a Burlingame, Calif.-based technology company that offers an end-to-end autonomous delivery solution, according to Progressive Grocer in a separate report.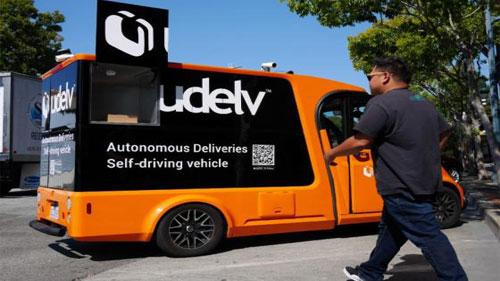 Walmart will team with Udelv in Surprise, Ariz., to introduce the latter's second-generation autonomous delivery van, the Newton. With 32 secure compartments to help keep groceries safe and chilled, the new van was developed over the past 12 months following thousands of deliveries for dozens of clients.
The big-box retailer first announced its plan to deliver groceries via self-driving vehicles last November through a pilot program with Ford, which began in Miami-Dade County, Fla. The aim of the program was to learn more about how it can use the autonomous vehicles to deliver fresh groceries to customers and gather data on how shoppers wish to interact with autonomous vehicles.
Several months before, Walmart revealed a pilot in the Phoenix area with technology company Waymo to provide customers with rides to and from stores in self-driving cars to pick up online orders, reported Progressive Grocer.
Bentonville-based Walmart operates 11,200 stores under 55 banners in 27 countries and e-commerce websites in 10 countries.