04/23/2018
Walmart Taking Steps to Be Among Nation's Leading Electric Charging Station Hosts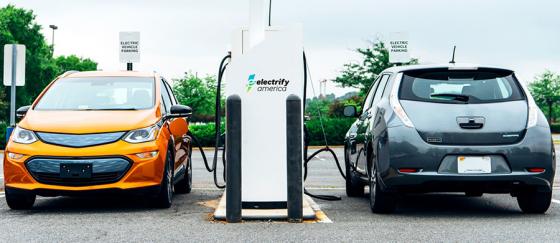 BENTONVILLE, Ark. — Walmart's vision for the future involves significantly increasing the number of electric vehicle (EV) charging stations at its stores.
Bentonville-based Walmart announced an EV charging station expansion plan at its annual Sustainability Milestone Summit last week. The expansion will see hundreds of new charging stations roll out at Walmart stores across the company's 34-state footprint.
Walmart expects to have more than 1,000 charging units up and running when the expansion is completed. As a result, the big-box retailer will not only create a national grid of EV charging availability at its stores, but will also become one of the country's leading charging station hosts.
"Along with providing our customers with an enhanced shopping experience through added convenience, this initiative also allows us to contribute to the expansion of our nation's EV charging station infrastructure," said Mark Vanderhelm, Walmart's vice president of energy. "Providing this service is the right thing to do for our customers, our business and the environment."
Walmart is partnering with Electrify America, a Reston, Va.-based Volkswagen subsidiary, for the ambitious EV charging station expansion plan.
"The expansion of Walmart's electric vehicle charging facilities with our ultra-fast charging systems will provide consumers with a quick and convenient way to charge their vehicles in the time it takes to make their Walmart purchases," said Mark McNabb, president and CEO of Electrify America. "EV owners need a convenient, reliable and fast turnaround in recharging their vehicles. Walmart is the perfect partner for Electrify America to bring electric charging services to EV owners who value their time."
To read the full story, visit Convenience Store News sister publication Progressive Grocer.