Walmart Teams With Crowdsourcing Platform to Pilot Last-Mile Grocery Delivery Service
Get great content like this right in your inbox.
Subscribe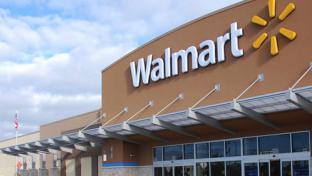 BENTONVILLE, Ark. — Walmart, through a partnership with crowdsourcing platform Spark Delivery, is looking to expand its grocery delivery service with a last-mile delivery program. 
The pilot with Spark uses an in-house platform that enables drivers to sign up for time slots, order details, navigation assistance and more. Components of Spark are powered by delivery logistics technology platform Bringg, and the company uses the services of independent drivers partnered with the Delivery Drivers Inc. firm. Walmart's personal shopper team is another vital component of the pilot program. 
"We're saving customers time by leveraging new technology, and connecting all the parts of our business into a single seamless shopping experience: great stores, easy pickup, fast delivery, and apps and websites that are simple to use," said Greg Foran, president and CEO of Walmart U.S. "We're serving our customers in ways that no one else can. Using our size and scale, we're bringing the best of Walmart to customers across the country. Spark Delivery is one way we're exploring how to get quality groceries from our door to our customers' doors."
"Our customers love Grocery Pickup and Delivery — it offers convenience paired with the everyday low prices customers expect from us," added Tom Ward, vice president, digital operations, Walmart U.S. "We're always looking for the best ways to serve them, so we're exploring a number of different options for getting groceries from our stores to the customer's front door — some in-house, some third-party."
With the help of Spark Delivery, Walmart can glean greater insights about the last-mile delivery process and how to best get orders to their customers' front doors. The company's partnerships with third-party delivery providers has long been a central part of its delivery strategy.
By teaming up with such providers, Walmart is already on track to bring delivery services to 100 metro areas, covering 40 percent of U.S. households. The retailer currently offers its grocery delivery service in 50 markets, including Atlanta, Chicago, Denver, Miami and Seattle. 
Walmart launched its Spark Delivery pilot in Nashville, Tenn., and New Orleans, and plans to roll it out to a few more metro areas later this year. 
Delivery customers in these markets can continue to follow the same process to get groceries delivered to their doors as before. They simply place their orders online or on the existing Walmart grocery app. With deliveries as soon as same-day, Walmart's grocery delivery service carries a $9.95 fee and a $30 minimum order. No subscription is required. 
Based in Bentonville, Walmart currently operates under nearly 60 different banners around the world, including e-commerce sites. It has more than 11,600 stores and clubs in 28 countries.