Warren Buffett's Berkshire Hathaway to Acquire Pilot Flying J
Get great content like this right in your inbox.
Subscribe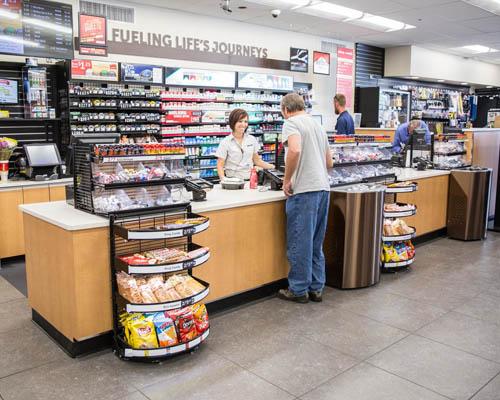 KNOXVILLE, Tenn. — Berkshire Hathaway Inc. is making moves to acquire a majority interest in Pilot Flying J.
In an Oct. 3 announcement, the two companies said Berkshire Hathaway is taking a 38.6-percent equity stake in Pilot Flying J. The investment will expand the Knoxville-based travel center operator's opportunities for growth.
The Haslam family will continue to own a majority of Pilot Flying J and Jimmy Haslam will remain as CEO. Pilot Flying J President Ken Parent and the company's management team will also remain in place. Pilot Flying J will continue to be headquartered in Knoxville.
Under the terms of the agreement, the Haslam family will continue to hold a majority interest with 50.1-percent ownership in the company and FJ Management Inc., owned by the Maggelet family, will retain 11.3-percent ownership until 2023.
In 2023, Berkshire will become the majority shareholder by acquiring an additional 41.4-percent equity stake. The Haslam family will retain 20-percent ownership in the company and remain involved with Pilot Flying J.
"Pilot Flying J is built on a longstanding tradition of excellence and an unrivaled commitment to serving North America's drivers," said Warren Buffett, chairman, president and CEO of Berkshire Hathaway. "Jimmy Haslam and his team have created an industry leader and a key enabler of the nation's economy. The company has a smart growth strategy in place and we look forward to a partnership that supports the trucking industry for years to come."
Pilot Flying J is the largest operator of travel centers in North America, with more than 27,000 team members, 750 locations across the United States and Canada, and more than $20 billion in revenue.
"Given the impeccable reputation of Warren Buffett's Berkshire Hathaway, and our shared vision and values, we decided this was an ideal opportunity," Jimmy Haslam said. "As a family business that has evolved and prospered over the last six decades, we knew that any potential partner would need to share our commitment and have a proven track record as a long‐term investor. We have that in Berkshire Hathaway — they believe in our strategy, support our team and are excited to see Pilot Flying J grow. We are honored and humbled to partner with them."
James Haslam II, founder and chairman, Pilot Travel Centers LLC said the investment in Pilot Flying J is a testament to the company's team members and their dedication.
"Berkshire Hathaway's commitment to keep Pilot Flying J in Knoxville was most important to us. The Knoxville community is an integral part of our company and our family. We are committed to continuing to make a difference in Tennessee, supporting and giving back to our communities here at home," James Haslam II said.
According to the two companies, Berkshire Hathaway's investment reflects the success of a series of transformational milestones that have allowed the Pilot Flying to evolve and strengthen its capabilities and market position over the last several decades.
These milestones include the merger of Pilot with Flying J to create today's company, as well as transactions with Marathon Ashland Petroleum, Williams, Speedway, Mr. Fuel and Speedway‐Wilco that have grown the company's network.
BDT & Co. LLC advised the Pilot Flying J and, as part of the transaction, BDT Capital Partners LLC exited its minority equity investment in the company.
In addition to its more than 750 retail locations in 44 states, Pilot Flying J has more than 100 roadside assistance trucks and growing as part of its Truck Care Program, 44 Goodyear Commercial Tire and Service Centers, and 35 Boss Shops. Its network provides drivers with access to more than 70,000 parking spaces for trucks, 4,900 showers and more than 5,000 diesel lanes offering Diesel Exhaust Fluid at the pump.
Omaha, Neb.-based Berkshire Hathaway and its subsidiaries engage in diverse business activities including property and casualty insurance and reinsurance, utilities and energy, freight rail transportation, finance, manufacturing, retailing and services