10/05/2018
Wawa Celebrates 20 Years in Virginia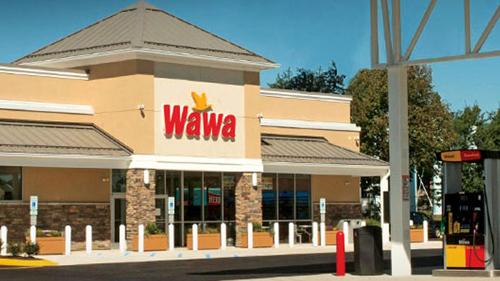 WAWA, Pa. — Wawa Inc. is saying Happy 20th "Wawaversary" to Virginia.
The convenience retailer opened its first store in Virginia in 1998. Twenty years later, it operates 85 Wawa convenience stores in the market, employing 2,900 associates across the state.
As part of its anniversary, Wawa is furthering its foothold in Virginia with plans to open three additional stores in the central Virginia market before the end of the year. On tap to welcome new customers this fall are locations at 3100 N Blvd. in Richmond, 610 England Street in Ashland and 16000 Otterdale Station Way in Chesterfield.
The Richmond c-store will open first with a "Taste of Wawa" preview on Oct. 17, followed by a grand opening on Oct. 18.
Wawa is also planning other programs, including special customer promotions and associate celebrations, to mark the milestone year.
As a way to honor Wawa's 20 years in Virginia, the Wawa Foundation is presenting the Virginia Hero Awards. The awards will honor Virginia nonprofits, one in each of the markets Wawa serves, that assist others and help to advance their communities.
The grant awards consist of one Hero Award (a $20,000 grant) and three Runner Up Awards ($5,000 each) in each market — Northern Virginia, Central Virginia, Peninsula and Hampton Roads.
"At Wawa, we were founded in the Commonwealth of Pennsylvania, and we are honored to serve another great Commonwealth for the past 20 years here in Virginia," said Chris Gheysens, Wawa CEO. "Over the past two decades, we have made connections with millions of Wawa customers and connected with hundreds of new communities and local partners. All of us at Wawa thank every one of our customers in Virginia for your support and for allowing us to fulfill lives across the Commonwealth after all these years.
"We look forward to expanding further into Virginia over the next few years and can't wait to see where we are another 20 years from now," he added. 
Pennsylvania-based Wawa operates more than 800 convenience stores in Pennsylvania, New Jersey, Delaware, Maryland, Virginia, and Florida.