Wawa Day 2018 to Be Celebrated With Free Coffee Chainwide
Get great content like this right in your inbox.
Subscribe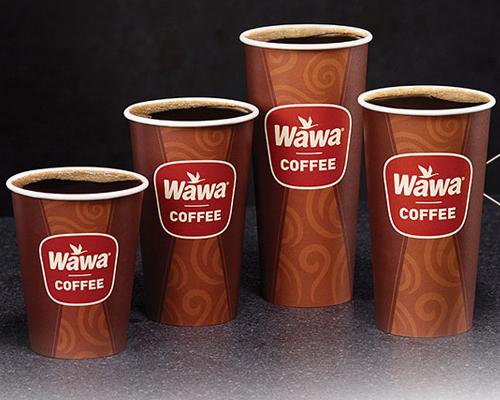 WAWA, Pa. — In honor of its 54th anniversary in convenience retailing, Wawa Inc. will celebrate Wawa Day by offering customers free coffee chain-wide on April 12. The c-store operator expects to give away 2 million free cups of any-size coffee at more than 790 stores.
In addition to celebrating the company's anniversary, this year's Wawa Day also celebrates the fourth anniversary of The Wawa Foundation and the achievement of Wawa and The Wawa Foundation's initial donation goal. When the nonprofit organization was founded to encompass most of Wawa's charitable giving in 2014, it and Wawa set the goal of $50 million in donations to causes supporting health, hunger and everyday heroes by 2018. They reached the goal in early 2018, according to the company.
"Wawa Day is a great day for us to all pause and thank the millions of customers we've served over the past 54 years who have made us an integral part of the communities we serve," said Wawa President and CEO Chris Gheysens. "This year's Wawa Day is particularly special because we are also celebrating that, in just over four years, through Wawa and The Wawa Foundation, we have supported thousands of non-profit organizations and achieved our goal of donating $50 million by 2018.
"We could have never done this alone, and thank all of our customers who gave generously to our in-store campaigns and who make everything we do possible. Happy Wawa Day everyone and cheers to you all!" Gheysens said.
On Wawa Day, Wawa will also celebrate the "millions of magical moments" that occur at Wawa every day through in-store digital tributes that feature photos of some of the many "Day Brighteners" at Wawa that embody the unique relationship between Wawa associates and customers, the company said.
Wawa operates more than 790 c-stores in Pennsylvania, New Jersey, Delaware, Maryland, Virginia, Florida and Washington, D.C.