Wawa Launches Catering Service
Get great content like this right in your inbox.
Subscribe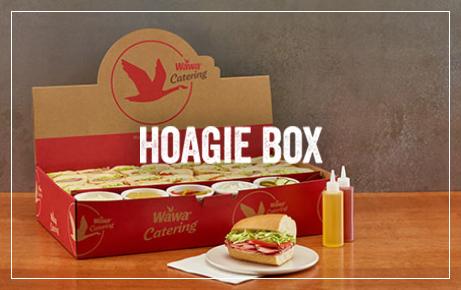 WAWA, Pa. — Wawa fans in the Philadelphia area can now offer the convenience store chain's food and beverage at private events through its new catering business.
As of Nov. 12, the service lets customers in specific sections of the city customize a menu of their favorite Wawa items. Delivery and setup is handled by Wawa's catering associates.
The catering service allows Wawa to reach customers in more convenient and creative ways than ever before, the company said. It includes breakfast, lunch and snacking options, such as:
Breakfast – Bagel trays, Sizzli boxes, and assorted seasonal fruits, bakery and parfaits.
Lunch and more – Hoagies, salads, cheesesteak bars, meatball bars, mac and cheese bars, gobbler bars, soups and sides, and customized kids boxes.
Snacks – Chips, cookies, soft pretzels, brownies, and Philly Boxes featuring Wawa's favorite Philadelphia treats.
Beverages – Coffee and cold drinks.
The service is currently available in Philadelphia's Center City and the immediate surrounding neighborhoods. The chain plans to expand catering to more areas in the future.
"Time and time again we hear from our wonderful customers how much they would love to host a party, corporate gathering or even receptions using their Wawa favorites! We are thrilled to now be able to offer this Wawa experience right into the homes, offices, and social spaces of our hometown customers with a fully customized experience," said Steve Hackett, catering and delivery project manager for Wawa.
"At Wawa, we believe we exist to go beyond filling orders to fulfill the lives of our customers, every day. With this new catering and delivery offer, we are thrilled to take the next step in that commitment and be a part of even more customers' lives in an entirely new way," he added.
To order Wawa catering, customers can visit WawaCatering.com or call a Wawa catering coordinator at 855-WAWA-2GO, then choose delivery or pickup; specify the event's date, time and guest count; and design the menu.
On the day of the event, Wawa catering associates will arrive at the designated location and set up the food and beverages. Current catering options feature customizable hoagie trays, fruit bowls and salads, as well as hot bar setups that let customers create their own Wawa favorites.
Pennsylvania-based Wawa operates more than 800 convenience stores in Pennsylvania, New Jersey, Delaware, Maryland, Virginia, and Florida.