10/17/2018
What's In Store: Cumberland Farms, NOCO Express, Parker's & Pilot Flying J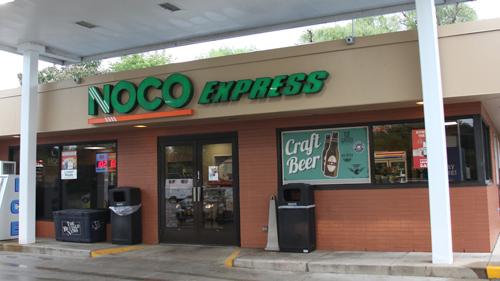 NATIONAL REPORT — The convenience store industry landscape is constantly changing as chains open and close stores each week. On a regular basis, Convenience Store News highlights these comings and goings in this special roundup.
Cumberland Farms
Cumberland Farms welcomed customers at a next-generation store in Titusville, Fla., in early September.
The 6,005-square-foot convenience store features an interior high-top counter seating, four outdoor patio seating areas, 33 parking spots and six fueling stations. Expanded food and beverage offerings can be ordered through self-service kiosks.
Cumberland Farms is also putting the finishing touches on its first next-generation stores in South Florida. A new location in Coral Springs will open Oct. 17 and a new location in Margate will open on Oct. 19.
Love's Travel Stops
Love's Travel Stops expanded its footprint by four locations in the first half of September.
The company's latest Love's Travel Stop in Colorado opened in Berthoud, at the intersection of Interstate 25 and state Route 56. At more than 10,000 square feet, the facility includes Subway and Taco John's restaurants, fresh-to-go options, 82 truck parking spaces, laundry facilities, seven showers and a Love's Truck Tire Care center.
A new Love's Travel Stop rang up its first customers in Titpon, Ind., near the intersection of U.S. Highway 31 and state Route 28. At more than 12,000 square feet, the location includes a Hardee's restaurant, fresh-to-go options, 69 truck parking spaces, five showers, laundry facilities and a Speedco location.
Travel stops also opened in Frenchtown, Mich., and Laramie, Wyo. Together, they add 182 truck parking spots.
The new locations offer Hardee's, Subway and Carl's Jr. restaurants, showers and Love's Truck Tire Care centers. The Laramie travel stop has additional laundry facilities.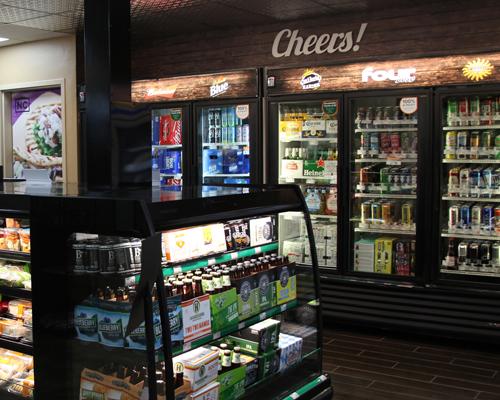 NOCO Express
Renovations wrapped up at the NOCO Express convenience store at 6011 Transit Road in East Amherst, N.Y. After a five-week interior remodel, the location now features an updated look and expanded fresh food offerings.
The inside of the East Amherst store features a new floor plan making the store easier to shop, relocated registers, and new décor and signage for a refreshed look. A cooler island features an expanded variety of freshly prepared and pre-packaged sandwiches, salads, wraps and snack packs from NOCO's signature Nickel City Foods, in addition to more selection of better-for-you options throughout the store.
Customers can also find a greater beer selection, including a variety from local breweries.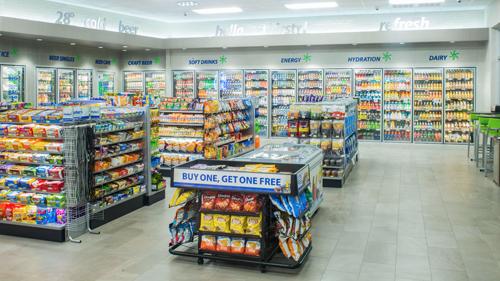 Parker's
Parker's recently opened a new c-store across from Savannah Quarters at Mosaic Town Center in Pooler, Ga. It is the company's 54th store.
Parker's features a selection of fresh, homemade food at its newest store, serving a choice of breakfast, lunch and dinner items from 5 a.m. to 7 p.m., seven days a week. The new location also sells freshly brewed sweet tea and lemonade as well as Bean to Cup Guaranteed Fresh Coffee. 
Pilot Flying J
Pilot Flying J opened three locations August in: Bartow, Fla.; Odessa, Texas; and Tucson, Ariz. The locations added 142 truck parking spaces, approximately 115 local jobs and other economic benefits to the communities.
The new facilities bring Pilot Flying J's network of stores in Florida to 30 locations; Texas to 78 locations; and Arizona to 16 locations.
Cumulatively, the new locations are expected to contribute $11.8 million annually in state and local tax revenues and grow Pilot Flying J's footprint to 795 locations, including dealers, card locks, Pilot Express and travel centers.
The Bartow Pilot Travel center features a PJ Fresh; Arby's; 38 truck parking spots; six diesel lanes, two RV lanes and 10 gas fueling positions; and three showers.
The Odessa Pilot Travel Center features a PJ Fresh; Dunkin' Donuts Express; 93 truck parking spots; eight diesel lanes, two RV lanes and 12 gas fueling positions; and seven showers.
The Tucson Pilot Express features a Subway; nine truck parking spots, four diesel lanes and 12 gas fueling positions; and 10 Tesla charging stations.
All three have a public laundry; CAT scale; Western Union; and a driver's lounge.
Rutter's
Rutter's opened the doors on its 72nd convenience store, and second in Duncansville, Pa., on Sept. 12.
The new Duncansville Rutter's is 8,805 square feet and provides 12 auto fueling stations, four high-speed truck diesel bays, 60 vehicle parking spots, and 27 truck parking spots. The store also offers some of their new auto fueling options including flex fuel, unleaded 15 and conventional (ethanol-free) fuel in addition to the standard regular, mid-grade, premium and auto diesel.
For trucks and commercial vehicles, Rutter's newest location provides high-speed truck diesel and in-lane DEF.
The latest location also features Rutter's menu favorites, fresh and local grab-and-go items, indoor and outdoor seating for 30 customers, and free Wi-Fi. It also boasts a 29-degree beer cave with a selection of domestic, premium, craft and imported beer brands, along with local and national wines.
Wawa Inc.
Hometown retailer Wawa Inc. cut the ribbon on its newest Philadelphia convenience store on Sept. 21. The store — in the middle of the Drexel University campus at 34th and Market streets — is the retailer's largest in the city at 8,760 square feet.
The c-store features interior seating for 20, with plans for exterior seating and a mobile ordering pickup station.