05/07/2018
What's In Store: Cumberland Farms, Parker's & QuikTrip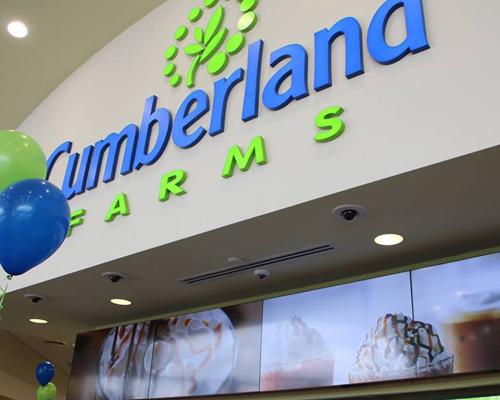 NATIONAL REPORT — The convenience store industry landscape is constantly changing as chains open and close stores each week. On a regular basis, Convenience Store News highlights these comings and goings in this special roundup.
Circle K
Circle K opened a new store at 5020 Little Debbie Parkway in Ooltewah, Tenn. The company held a grand-opening celebration on April 6 with local radio station WUSY-FM broadcasting live from the convenience store. Grand opening specials included pizza slices, hot dogs and medium premium coffee for $1, and soft serve ice cream cones for 50 cents.
Cumberland Farms
Cumberland Farms held a Pump My Ride event at its newest Florida store, located in Palm Bay, as part of the grand-opening festivities on April 26. The retailer gave the first 200 SmartPay Check-Link mobile app users $10 in free gasoline.
It was Cumberland Farms' third gas giveaway in the Sunshine State.
In addition to new architectural features and a modernized layout, the store in Palm Bay offers several new food and beverage options, including smoothies, frozen espresso, and milkshakes — as well as specialty coffee drinks like espresso, cappuccino and lattes. It also features an expanded food menu and self-service ordering terminals.
The store also boasts the following features:
4,928 gross square footage

Indoor high-top counters with stool seating

Kiosk ordering terminals

Six fueling pumps

31 parking spaces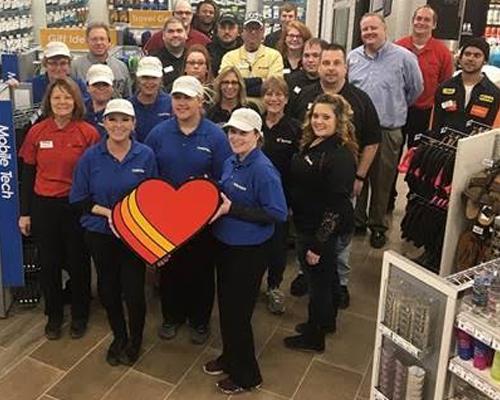 Love's Travel Stops & Country Stores
Love's expanded its presence in Michigan with the opening of a new travel stop in Capac on March 22. The new location is the company's second in Michigan and brings roughly 40 jobs to St. Clair County; Love's will open a third location in the state this summer in Frenchtown along Interstate 75.
The 12,000-square-foot facility is open 24 hours, seven days a week and features Chester's Chicken and McDonald's restaurants. The travel stop also offers 104 truck parking spots, seven showers, laundry capabilities and a Love's Truck Tire Care center. 
The company also added 63 truck parking spaces to Western Kentucky Parkway with the opening of a travel stop in Elizabethtown, Ky. The new spot is open 24 hours, seven days a week and features an Arby's restaurant, laundry capabilities, five showers and eight diesel fuel pumps. It also offers a Love's Truck Tire Care and other driver services.
Love's Travel Stops now operates 10 travel stops in Kentucky.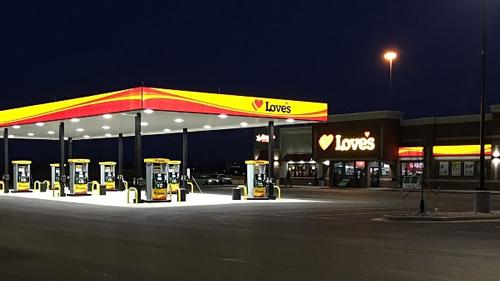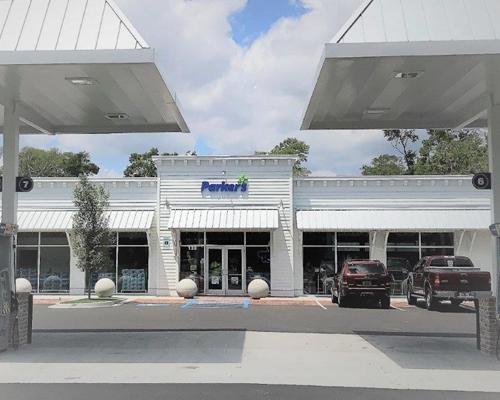 Parker's
The newest Parker's convenience store opened on Lady's Island, S.C. It is the retailer's 52nd store. The new location includes a full-service Parker's Kitchen with extended foodservice hours from 5 a.m. to 7 p.m., seven days a week, offering fresh, Southern-inspired food and outdoor patio seating.
The Lady's Island store, which features iconic Lowcountry architecture, sells Parker's gas as well as fountain drinks, freshly brewed tea and lemonade with signature Parker's Chewy Ice; and 28-degree beer.
QuickChek
QuickChek is preparing to open a new store in Raritan Borough, N.J. The c-store will include indoor seating for 10 people and outdoor seating for eight people. The indoor seating counters will offer phone and laptop charging stations and free Wi-Fi. Measuring 5,496 square feet, the c-store will also feature 16 fueling stations and 86 parking spaces.
QuikTrip Corp.
QuikTrip Corp. welcomed customers back to its Prattville convenience store on April 19, six months after razing the previous store. The new location measures 6,000 square feet and features a new forecourt layout offering diesel and fuel with no ethanol. The c-store also includes the retailer's QT Kitchens.
The previous 3,400-square-foot store opened in 1992.