What's In Store: Holmes Oil, NOCO Express, Rutter's & TA Restaurant Group
Get great content like this right in your inbox.
Subscribe
NATIONAL REPORT — The convenience store industry landscape is constantly changing as chains open and close stores each week. On a regular basis, Convenience Store News highlights these comings and goings in this special roundup.
Green Zebra
Healthy convenience store chain Green Zebra laid out an expansion plan for the West Coast. According to reports, the retailer is on a path to build roughly 24 locations from San Diego to Seattle over the next five years. Its goal is to open more than 100 locations along the West Coast. A typical Green Zebra location measures approximately 5,000 square feet; however, the retailer is testing "micro-Zebra" stores in new and existing markets.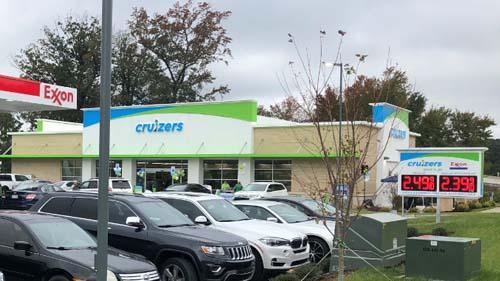 Holmes Oil Co.
Holmes Oil Co. welcomed customers at its 26th Cruizers Store. The Wendell, N.C., convenience store is the company's second with its new prototype. The store offers made-to-order food through a touchscreen kiosk, Grab N Go, bean-to-cup coffee and Cruizers' famous 34-degree fountain with Chewy Ice. 
The store also includes a car wash, which recycles 80 percent of the water it uses. A grand opening was held on Oct. 27.
"Cruizers is proud to finally be able to open to the public. This has been a two-year project and we are extremely happy to be a part of this terrific community," said Edward Holmes, president of Holmes Oil. 
Loop Neighborhood
The all-in-one convenience store and marketplace, Loop Neighborhood, opened two new stores in California. Both of the new locations at 5801 Silver Creek Place, San Jose, and 2460 River Road, Norco, feature fresh soups, salads, frozen yogurt and free Wi-Fi.
With 28 locations across Northern California, Loop stores feature organic fruits, vegetables, smoothies, sushi and a wine boutique. All locations also offer favorite go-to snacks and treats.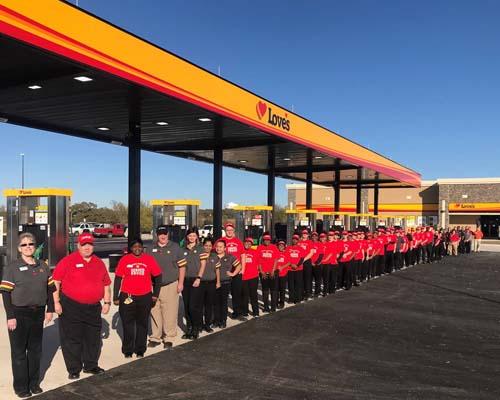 Love's Travel Stops
Over the past two months Love's cut the ribbon on three new Love's Travel Stops and a remodeled Speedco location.
On Oct. 1, Love's re-opened a Speedco location in Pendleton, Ky., bringing 24 new jobs and tire care services to the area. The Speedco offers oil changes, a wide range of tire options and light mechanical services for professional drivers. Love's acquired the location on July 1. With this opening, Love's owns 53 Speedco locations.
The travel center operator began serving customers at a new Love's Travel Stop in Yemassee, S.C., on Oct. 11. Located at 409 Yemassee Hwy, the travel stop adds 70 new jobs to Beaufort and Hampton counties and 68 truck parking spaces. The facility features a Hardee's restaurant. For professional drivers, the travel stop offers laundry facilities, seven showers and a Love's Truck Tire Care center.
In early November, a new Love's Travel Stop threw open its doors in El Reno, Okla. The store, located at 3900 S. Radio Road, adds 50 new jobs to Canadian County and 95 truck parking spaces.
The travel stop offers many amenities, including a Carl's Jr. restaurant, nine diesel bays, three RV parking spaces, seven showers, laundry facilities, a Mobile to Go Zone and a CAT scale.
A week later, Love's opened a new travel stop in Sulphur Springs, Texas. The store, located at 1201 S. Hillcrest, adds 75 new jobs to Hopkins County and 92 truck parking spaces. The Love's Travel Stop features a Speedco location, a Carl's Jr. restaurant, eight diesel bays, five RV parking spaces, seven showers, laundry facilities, a Mobile to Go Zone, and a CAT scale.
All three travel stops measure more than 11,000 square feet and are open 24 hours a day, seven days a week. They also offer Fresh to Go options, gourmet coffee and snacks.
NOCO Express
NOCO Express expanded its partnership with Donut Kraze to three additional New York convenience stores. The NOCO Express locations are at 2133 South Park Ave. in Buffalo, 4590 Genesee Street in Cheektowaga and 2861 South Park Ave. in Lackawanna.
"Since launching our partnership with Donut Kraze earlier this year, we have expanded to eight NOCO Express stores," said Jim DeFilippis, vice president and general manager, NOCO Express. "Donut Kraze donuts are made from scratch each morning and delivered fresh daily to our stores. Our customers are enjoying this great complement to our on-the-go offerings."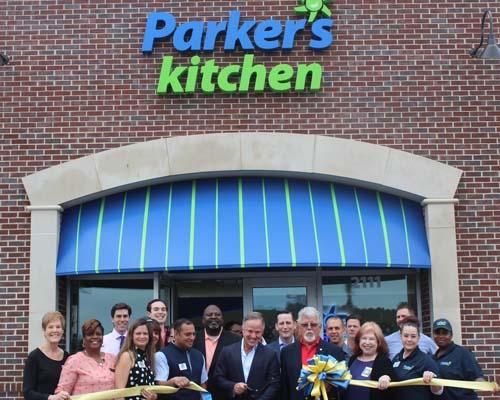 Parker's
Parker's hosted a grand opening celebration at its new retail store across from Savannah Quarters at Mosaic Town Center in Pooler, Ga. The company's 54th convenience store is located near exit 155 on Interstate 16.
The fourth Parker's store in Pooler serves a selection of breakfast, lunch and dinner items from 5 a.m. to 7 p.m., seven days a week. All food is made on-site from the freshest ingredients by Parker's chefs.
The store also features Southern-inspired food as well as gourmet coffee, 28-degree beer, fountain drinks with Chewy Ice and a range of convenience items.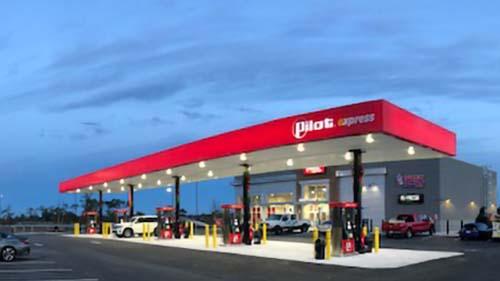 Pilot Flying J
Pilot Flying J slated the openings of two Pilot locations in November: one in in Jal, N.M., and a second in Jacksonville, Fla. The locations add 70 truck parking spaces, approximately 100 local jobs and other economic benefits to the communities.
The Pilot Travel Center in Jal features a PJ Fresh, 43 truck parking spots, six diesel lanes and 12 gas fueling positions, five showers, a public laundry, and a CAT scale. The Pilot Express in Jacksonville features a PJ Fresh, a Dunkin' Donuts Express, 27 truck parking spots, five diesel lanes and 10 gas fueling positions, a CAT scale, and a Western Union.
The new facilities will bring Pilot Flying J's network of stores in New Mexico to 16 locations and Florida to 31 locations. Cumulatively, the new locations are expected to contribute $5.7 million annually in state and local tax revenues.
QuickChek Corp.
New Jersey-based convenience retailer QuickChek Corp. opened three new stores in October in the state, including: Raritan Borough; the Avenel section of Woodbridge; and North Plainfield.
The new c-stores all feature fresh-made grab-and-go food; fresh-baked goods made in-store; a standalone soup station; a wide selection of fresh healthy snacks and fruit; indoor and outdoor seating; and no-fee ATMs.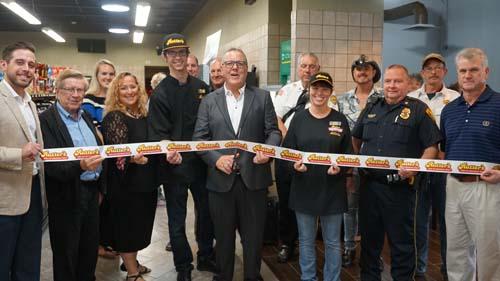 Rutter's
Rutter's cut the ribbon on its second Altoona, Pa., convenience store on Sept. 25, marking the chain's 72nd location. The latest Pennsylvania spot, at the junction of Route 764 and Kuhn Lane, boasts 12 auto fueling lanes and four high-speed truck diesel bays. The c-store features indoor and outdoor seating, free Wi-Fi and the Rutter's 29-degree beer cave.
TA Restaurant Group 
The TA Restaurant Group, a division of TravelCenters of America LLC, opened a new Fuddruckers restaurant, located at I-95, Exit 87 (US 17 S.) in Savannah, Ga.
The Savannah location offers seating for up to 100 guests. The restaurant is open from 10:30 a.m. to 11:00 p.m. seven days a week with takeout, catering and dine in options always available.
The eatery is known for having the World's Greatest Hamburger, a 100-percent USDA premium-cut beef with no added fillers grilled to a customer's liking. It also offers a wide variety of chicken sandwiches, platters, classic salads and Fuddruckers' Build Your Own produce bar.