06/17/2019
What's In Store: Loop Neighborhood Markets, Parker's, 7-Eleven & VERC Enterprises
NATIONAL REPORT — The convenience store industry landscape is constantly changing as chains open and close stores each week. On a regular basis, Convenience Store News highlights these comings and goings in this special roundup.
GPM Investments LLC
Broyles Hospitality LLC, a subsidiary of GPM Investments LLC, unveiled its next generation Dunkin' store in Bristol, Tenn. The new Dunkin' restaurant offers local customers a first look at the Dunkin' brand's U.S. store of the future.
The site provides a modern look with special interior design implementing lighter colored materials, an open layout and natural light to create an approachable, positive and energetic environment. Dunkin's signature cold beverages are now served through an innovative eight tap system, as well. This store also offers drive-thru access.
Broyles Hospitality owns and operates nine Dunkin' locations throughout Virginia and Tennessee.
Loop Neighborhood Market
Loop Neighborhood Market opened its newest location in late April. The Temecula, Calif. store is Loop's second location in Southern California and 31st location overall. The first Loop Neighborhood Market welcomed customers in 2013.
The retailer offers an array of healthy options such as smoothies, fresh sandwiches, organic fruits and vegetables, sushi and even a wine bar, while still offering customers all of their favorite sweets and snacks — creating the best of both worlds, according to Loop Neighborhood Market.
All locations offer customers free WiFi and most locations, including the newest in Temecula, offer customers a frozen yogurt station and espresso bar. Some locations feature Amazon lockers.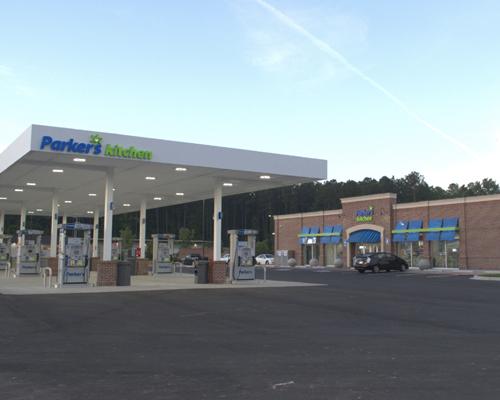 Parker's
A new Parker's convenience store in Pooler, Ga. welcomed its first customers in early May. It is the retailer's fifth c-store in Pooler.
Situated on a 9.2-acre site, the store features a Parker's Kitchen with ordering kiosks and seating for up to 20 customers. All menu items are prepared fresh on site.
The 57th Parker's location also features self-checkout technology, truck parking, 16 fueling positions offering three grades of unleaded gasoline, seven diesel fueling positions and marine fuel.  
The new store is part of a larger strategy to expand the Parker's footprint from the company's headquarters in Savannah, Ga., to Charleston, S.C. The Pooler store is strategically located near the entrance to the Georgia Ports Authority and the growing population base in Pooler.
7-Eleven Inc.
7-Eleven cut the ribbon on its fourth convenience store at Dallas Fort Worth International (DFW) Airport on May 7.
"At 7-Eleven, our goal is to meet our customers where they are with what they need, and our latest store opening inside Terminal C at DFW Airport will provide both airport employees and travelers with all their go-to needs they've come to expect from us," said Charles Bantos, director of corporate development. "We're thrilled to serve the thousands of visitors who pass through Terminal C each day and to continue furthering our footprint at the airport for years to come."
Located near Gate C11, the store will carry 7-Eleven favorites, including Big Gulp and Slurpee drinks, as well as coffee, 7-Select products and other convenience store go-to items. The opening marks the fourth 7-Eleven store at the DFW Airport since 2015.
The convenience retailer opened its first c-store at the DFW Airport in 2015. The store's opening is on the cusp of new store locations at Texas Motor Speedway, on the plaza at Texas Live!, and the opening of its lab store in Dallas' Oak Cliff neighborhood with beer on tap, a coffee bar and a Laredo Taco Co. taqueria, along with indoor and outdoor dining areas.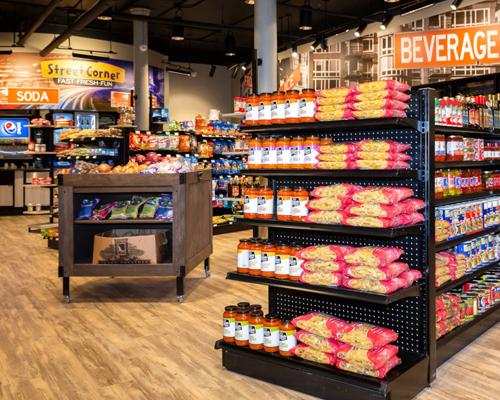 Street Corner Market
Street Corner Market opened a new location in Utica, N.Y. Situated in a renovated building downtown, the store offers grab-and-go options for fresh foods, groceries and snacks.
TravelCenters of America LLC
TravelCenters of America LLC added a TA Truck Service center at I-85 Exit 61 on Highway 74 in Fairburn, Ga. The facility, located at the Fairburn Family Travel Center, offers maintenance and repair services 24 hours a day at a newly equipped repair center featuring four service bays, two pit lanes, RoadSquad emergency breakdown assistance and TechOn-SITE mobile maintenance service.
The facility's broad scope of services will include computerized diagnostics; after-treatment system maintenance, including DPF cleaning services and regenerations; brakes; wheel end repairs; tire services; and preventive maintenance.
VERC Enterprises
VERC Enterprises acquired an Irving gas station in Westminster, Mass. on May 1. The company plans upgrades to the station's gas pumps. All employees of the former Irving station will remain under the new ownership. This latest station brings the number of VERC locations to 30.