06/11/2018
Why & How You Need to Start Focusing on Generation Z Now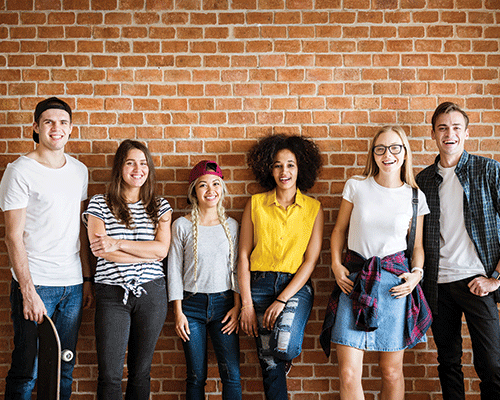 NATIONAL REPORT — The generation after millennials, Generation Z — made up of those born from the mid-1990s to the early 2000s — currently accounts for 25 percent of the U.S. population, making it a larger cohort than baby boomers or millennials.
Gen Z, or Pivotals as consumer trends consultancy FutureCast also calls them, range in age from pre-tween to 21, and they already claim more than $40 billion in buying power.
Forward-thinking convenience store operators would be wise to gain the loyalty of these consumers now, especially considering that Gen Z prefers shopping in-store vs. online.
"Generation Z is constantly connected to technology, which retailers may find intimidating to overcome when it comes to in-store engagement. However, our study found that this group is longing for retailers to provide an engaging in-store experience. In fact, when given the choice, the majority prefer shopping in-store vs. online," said Bharat Rupani, president of San Diego-based Interactions, which recently released its Next Generation of Retail study.
Some other trends the Interactions study uncovered are that Gen Z consumers are very price-conscious and prefer to spend money on experiences vs. material items, and they are not brand loyal (81 percent are willing to switch from their favorite brand if they find a similar product at a higher quality).
So, how can convenience store operators attract and retain Gen Z consumers?
Convenience Store News polled various retail, consumer and convenience industry experts and here's what they had to say:
First off, treat this consumer group like valued customers despite their young age. Go after low-hanging fruit like free Wi-Fi and clerks who greet them.

Creating engaging in-store experiences are a good way to hook Gen Z. Think along the lines of snacks they can't find anywhere else.

Bolster your business with Gen Z by creating newsworthy pop-culture events around a wide variety of ethnic and international foods; Gen Z is a very diverse group.

Leverage technology in ways that appeal to Gen Z, such as the availability of Apple Pay at the counter. The idea is to create a journey whereby they can get in and out without looking up much from their phones.

Promote and advertise through social media; work with "influencers" as part of the strategy. Don't waste time on TV advertising as they're not really watching.

Present the very best mobile shopping experience possible; pay attention to content and image guidelines from outsourced professionals, if necessary.

Brace yourself and your store for 2020 when the Zs are predicted to be the driving force of the consumer world.
The rise of digital has already positioned Gen Z to be "the most vocal and influential generation yet," said Yakir Gola, co-founder and CEO of goPuff, an on-demand convenience delivery service that currently serves such cities as Philadelphia, Pittsburgh, Boston, Washington, D.C., Atlanta, Denver, Phoenix, Seattle and Portland.
"While they may not be the ones funding their purchases, per se, their ability to influence what their friends and family might purchase is strong — almost viral," Gola said. "By 2020, when Gen Zs have progressed in their careers and have their own disposable income, they will no doubt be the main force of the consumer world."
Download our full report, "How To Catch Some Zs," by clicking below.