Why Wawa Is 2017 Foodservice Innovator of the Year
Get great content like this right in your inbox.
Subscribe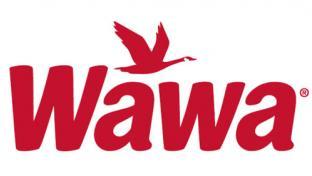 Wawa Inc., the 756-unit convenience store chain that operates in the Mid-Atlantic states and Florida, earned its second Foodservice Innovator of the Year award in five years, in Convenience Store News' sixth-annual Foodservice Innovators Awards program, presented in partnership with Tyson Convenience.
"Why Wawa? They have the great MTO (made-to-order) program already," said one of the experts on CSNews' Foodservice Advisory Council. "And now, they add mobile ordering. This will be industry changing. And their hand-crafted specialty hot beverage program is the best!"
Foodservice Innovator of the Year winners are chosen by CSNews' Foodservice Advisory Council, a panel of foodservice experts from the retailer, supplier, wholesaler, research and consulting fields. Winners are recognized for raising the bar on quality, service and innovation in the fast-growing and critically important foodservice category in the convenience channel.
According to the CSNews Foodservice Advisory Council, Wawa is touching most, if not all, of the bases on the most important menu trends, now and for the foreseeable future at retail. These trends include providing customers with foods and beverages that deliver on consumer health priorities and preferences for healthier foods and beverages.
Consumers define these healthier preferences to include: GMO-free, antibiotic-free, gluten-free, grass-fed beef, organic, natural and unadulterated products, vegetarian items, as well as a clear preference for local sourcing and sustainably sourced products.
The judges specifically cited Wawa's continuous improvement; enhanced food quality mission to source and provide safe, high-quality and fresh food products; and its launch this year of H4U (healthy-for- you), a compelling offer that delivers on customers' healthier eating preferences.
Other impressive steps the company has undertaken include:
Established a quality foods program that includes comprehensive operating procedures for its retail business, as well as for all suppliers of Wawa's food and beverages;
Created an audit process with specific criteria and guidelines to oversee and provide continuous improvement opportunities for Wawa's enhanced quality food and beverage supply chain;
Formed an independent, multi-disciplined oversight expert council in the food, food technology and healthier-for-you food sectors. The stated objective of this panel is to provide Wawa with ongoing, independent and expert oversight and continuous improvement insights of its overall enhanced quality foods program.
Announced publicly that the retailer will introduce throughout its fresh food program only poultry products that have been raised without antibiotics. Reportedly upwards of 23 of Wawa's menu items will be changed to adhere to this new standard.
Wawa previously won the Foodservice Innovator of the Year award in 2013.
In addition to Wawa, the other 2017 Foodservice Innovators Awards winners are:
Prepared Foods Innovator of the Year: Holiday Stationstores Inc.
Hot Beverages Innovator of the Year: Cumberland Farms Inc.
Cold & Frozen Beverages Innovator of the Year: RaceTrac Petroleum Inc.
Best New Foodservice Offering of the Year: Swiss Farms
Foodservice Innovator to Watch: Pilot Flying J
Future issues of CSNews' Foodservice Innovation Report will spotlight the other 2017 winners.
Click HERE for more coverage of the 2017 CSNews Foodservice Innovators of the Year.