09/29/2017
The Wills Group Names New Head of Retail Division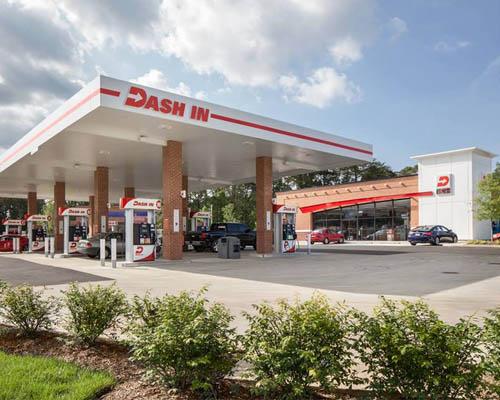 LA PLATA, Md. — Julian B. (Blackie) Wills III is picking up the reins as president of The Wills Group's retail marketing unit.
The retail unit includes Dash In Food Stores, Splash In ECO Car Wash, SMO Motor Fuels and Potomac Energy Holdings, a joint venture with Motiva Enterprises LLC. His tenure began on Sept. 1.
Blackie Wills has served as director of real estate and development across The Wills Group, with oversight for management of 286 properties across Delaware, Maryland, Virginia and Washington, D.C.
"Blackie's leadership of our real estate portfolio during the past four years has been transformative," said Lock Wills, chairman, CEO and president of The Wills Group. "His efforts have resulted in unprecedented growth for our business. I know Blackie will bring this same kind of leadership as he takes charge of The Wills Group's Retail Marketing unit."
Blackie Wills succeeds Melvin L. Strine, who is stepping down as president of the unit after a 16-year tenure with the company. The company celebrated Strine's leadership on Sept. 22 at The Wills Group's corporate headquarters in La Plata.
"It is an honor to succeed Mel Strine," Blackie Wills said. "I have been fortunate to work with Mel during the past decade, which has allowed me to observe and learn from one of the best. I look forward to working in close partnership with the retail marketing team to further develop a customer-centric culture that enhances the Dash In experience for our guests, and supports innovation and financial growth across the businesses that make up the retail marketing unit."
The Wills Group retail marketing unit consists of Dash In Food Stores with 57 locations across Maryland, Delaware and Virginia; Splash In Eco Car Wash, with 37 locations; and SMO Motor Fuels, a subsidiary of The Wills Group. It also encompasses The Wills Group's retail petroleum distribution retail and fuel convenience center network.
SMO Motor Fuels is one of the largest independent Shell Oil marketers in the United States, with 286 locations that also feature Exxon, Citgo and Dash In fuels. Potomac Energy Holdings is a joint venture with Motiva Enterprises, and operates Shell-branded retail locations throughout Maryland.