Wine Energy Taps ADD Systems for Back-Office Support Across All Segments
Get great content like this right in your inbox.
Subscribe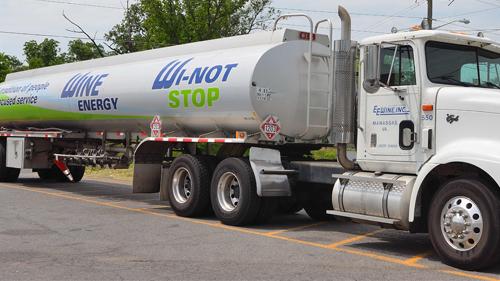 MANASSAS, Va. — Wine Energy is bringing its businesses together under one back office system through an agreement with Advanced Digital Data Inc. (ADD Systems).
After growing its portfolio to include delivering petroleum with 30 trucks, operating 11 Wi-Not Stop convenience stores and a Dairy Queen, on-site fleet fueling and a heating, ventilation, and air conditioning business, Wine Energy needed a system that would streamline their day-to-day operations, according to the company.
"The choice of ADD Systems was clear because we needed one system. We had different systems with a lot of manual work and double entry," said Kristin Shelman, vice president of operations.
Wine Energy rolled out the latest ADD Systems convenience store software, ADD eStore, to its 11 Wi-Not Stop locations on July 1, during the peak summer season for the stores.
"It was a very positive transition from another totally different software system. We had top-notch pre-training and set-up, with excellent follow-up as questions arose," said Carl Hitt, director of retail operations.
The Manassas-based company also implemented Atlas Advanced BI, the latest ADD software for business intelligence and reporting. Atlas provides operational reporting and analytics for the stores with real time point-of-service reporting.
"We love how easy it is to get our much needed data for sales, inventory and tracking. Atlas has been a 100-percent improvement over our previous systems," Hitt added.
In addition to the convenience store software, Wine Energy has implemented ADD software solutions for their fuel oil distribution business, including ADD Energy E3, the ADD back office solution for energy distribution.
The company also recently purchased RAVEN, ADD Systems' mobile delivery solution, for their delivery trucks.
Flanders, N.J.-based ADD Systems is a provider of software for the petroleum, propane, wholesale, gasoline and convenience store industries.