XYIENCE Names John Lennon President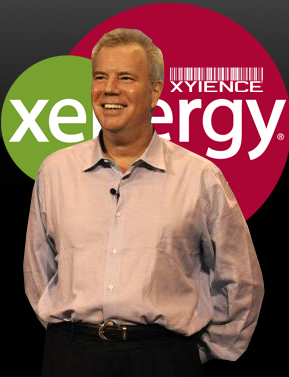 LAS VEGAS -- XYIENCE, the maker of Xenergy, the official energy drink of Ultimate Fighting Championship (UFC), announced this week the appointment of John Lennon as its new president.

"John has proven himself to be a savvy CEO and his track record of success is a testament to his ability to dissect companies and revamp strategies that result in growth and solid financial performance," Michael Levy, XYIENCE COO and CFO said in a released statement. "John sees XYIENCE's potential to become a leader in a competitive category; he shares our team's passion for the brand and that, coupled with his vast experience in the international beverage market, will drive XYIENCE to a lead position in its category."

Prior to joining XYIENCE, Lennon was president and CEO of Pabst Brewing Co. Lennon has more than 25 years of beverage industry leadership, and while at Pabst he led the company to its first growth in organic sales volume in 20 years, according to the statement.

Other noteworthy accomplishments on Lennon's resume include responsibility for the launch of 2006's International Beverage (USA), a subsidiary of ThaiBev PLC, producer of super-premium brand beer and single malt scotch whiskies. Lennon also served as president and CEO of Pyramid Breweries; VP and general manager of Guinness Caribbean and Latin America; and, functioned in senior marketing and sales roles with the Nestle Company, Mexico's FEMSA Cerveza, Grand Metropolitan and Guinness USA and Ireland, the released noted.