Yesway Marks Memorial Day With Launch of Charitable Giving Program
Get great content like this right in your inbox.
Subscribe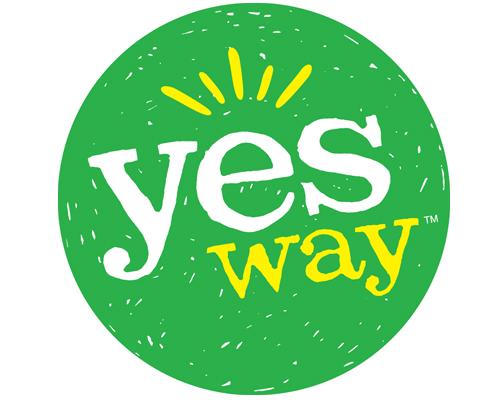 DES MOINES, Iowa — In support of its commitment to the U.S. military and first responders, and in concert with the annual celebration of Memorial Day, Yesway will launch the company's new charitable giving program.
The National Two Star Partnership with Operation Homefront launched May 25.
As the foundation of the Yesway Gives Back charitable giving program, Yesway is supporting, honoring, and meeting the needs of current and former members of the U.S. military and their families, who have sacrificed so much while fighting tirelessly for our nation's freedom, according to the convenience store retailer.  
"Countless numbers of brave Americans have demonstrated their courage and commitment to America and to freedom around the world by serving in the nation's armed forces. In partnering with Operation Homefront, Yesway will celebrate these heroic men and women and thank them for their service," said Thomas Nicholas Trkla, Yesway's chairman and CEO. "It is very important to all of us at Yesway that we make meaningful contributions to the communities we serve. We are very proud to be an Operation Homefront partner, further underscoring our commitment as a company to support our veterans."
To mark the formal launch of the partnership, Operation Homefront will join the c-store operator at a ceremony at the Yesway store located at 5194 Buffalo Gap Road in Abilene, Texas, from 3 – 7 p.m. Friday. The company will present Operation Homefront with a donation check and will formally launch the Yesway-branded bottled water sales campaign. Yesway team members will also be recognized for their military service during the ceremony. 
In support of Operation Homefront, Yesway will make a $50,000 donation and will donate up to an additional $25,000 from a portion of the sale of every bottle of its branded spring and purified water sold in-store.
"It is extremely important to all of us at Yesway to be good corporate citizens — to recognize and actively support those who serve or have served in the military, as well as local charities, civic organizations, and first responders — our fellow countrymen and women who make a difference in the lives of others, and who go above and beyond the call of duty while asking nothing in return," Trkla commented. "This program is just a small way for our company to say 'thank you' to our troops for their service, sacrifice, and unwavering dedication to our country, and to the family members who support them on the home front every day."
Operation Homefront was founded in 2002 as a national nonprofit organization whose mission is to build strong, stable and secure military families so they can thrive in their communities. Recognized for superior performance by leading independent charity oversight groups, 92 percent of Operation Homefront expenditures go directly to programs that support tens of thousands of military families each year. The nonprofit provides critical financial assistance, transitional and permanent housing and family support services to prevent short-term needs from turning into chronic, long-term struggles.
"We are incredibly grateful for Yesway's support of our mission to build strong, stable, and secure military families so they can thrive in the communities they have worked so hard to protect," said Margi Kirst, chief development officer for Operation Homefront. "Yesway and its customers will help us provide critical assistance to military families through a variety of impactful programs that help those who give so much in service to our country."
BW Gas & Convenience, d/b/a Yesway, operates convenience stores across Iowa, Kansas, Missouri, Oklahoma and Texas.