7-Eleven Kicks Off Annual BOGO Free Slurpee Event
Get great content like this right in your inbox.
Subscribe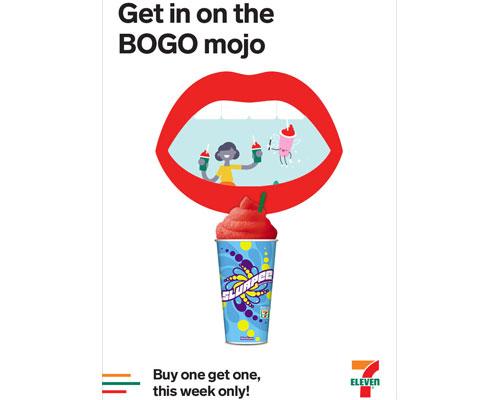 IRVING, Texas — Back by popular demand, 7-Eleven Inc. will kick off the week-long Buy One-Get One Free (BOGO) Slurpee event starting Aug. 13 and running through Aug. 19.
Customers who buy any size or flavor Slurpee drink at participating 7-Eleven stores nationwide will receive a second Slurpee drink free. The free Slurpee drink can be the same size as the one purchased or smaller, and must be redeemed at the time of purchase.
"The end of summer is an exciting time of year for kids, parents, even teachers as they get ready to head back to school," said Sean Thompson, senior vice president and chief customer officer for 7-Eleven. "Slurpee drinks are a great way to celebrate both the end of summer and the new school year, especially when they're two for one. Whether on the way to the pool or home from school, packing up for college or unpacking at the dorm, Slurpee drinks always taste better when sharing with someone else."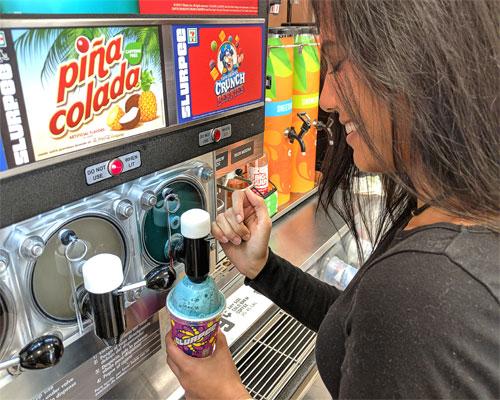 The featured Slurpee flavor during the BOGO event is Cap'n Crunch Crunch Berries, which is available for a limited time at participating stores, as Convenience Store News previously reported.
Other Slurpee varieties featured at participating 7-Eleven c-stores include Wild Cherry, Blue Raspberry, Pina Colada, Coca-Cola and Slurpee Lite Lemonade. Slurpee flavors vary by store.
The c-store retailer is encouraging Slurpee fans to capture the experience with photos and sharing it on social media by using the hashtag #SlurpeeBOGO on Twitter, Facebook and Instagram.
"Slurpee drink BOGO is not only a great time to grab a bunch of friends and head down to a 7-Eleven store for a delicious drink discount," Thompson added. "It can also provide a refreshing way to brighten someone else's day with a pay-it-forward free Slurpee drink when they buy a Slurpee drink for themselves."
During the BOGO Slurpee drink event, both the purchased and free Slurpee drinks count toward the 7Rewards "Buy Six, Get the Seventh Free" drink offer available on the 7-Eleven smartphone app.
Irving-based 7-Eleven operates, franchises and/or licenses more than 66,000 stores in 17 countries, including 11,800 in North America.